Spring break is coming, spring break is coming!! For many of us it means a time to get away to enjoy some warm weather with sand between our toes and waves crashing in the ocean!
Use this free printable Beach Vacation Packing List to start gathering all of your traveling supplies.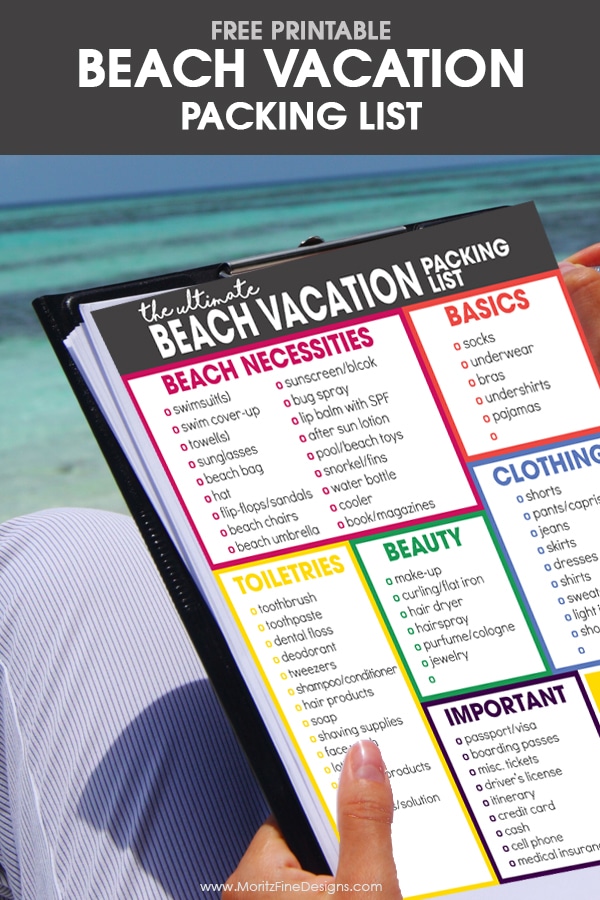 Beach Vacation Packing List
Keep a copy of this Beach Vacation Packing List with you for a few weeks before you travel. If there are items you don't have on hand, but need to bring with you, pick them up here and there when you are out shopping. Find a corner in your bedroom to set aside and start gather the travel items.
When the time comes to head off on vacation, you will avoid scrambling around to get everything gathered!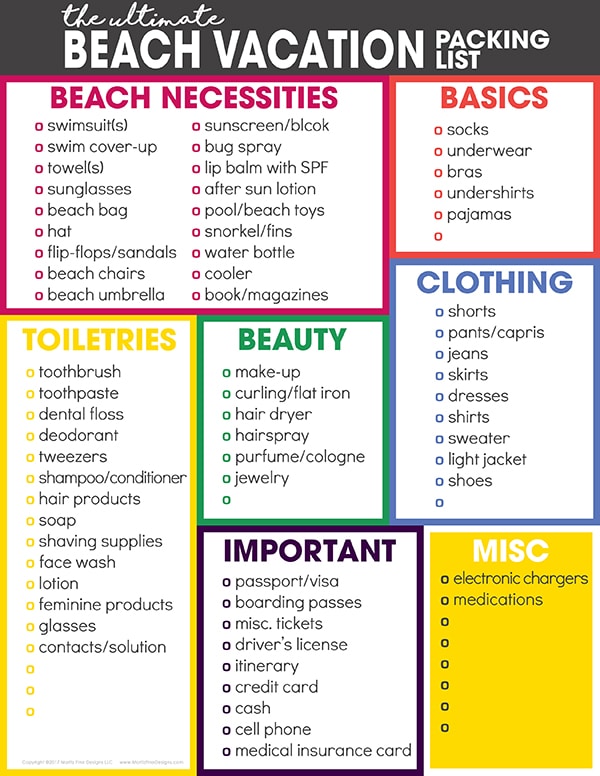 Are you traveling to the beach via car? Bringing the kids with you? You might find these Secrets to Easy Road Trips with Kids helpful and you can help keep them entertained with these games: