Secrets to Easy Road Trips with Kids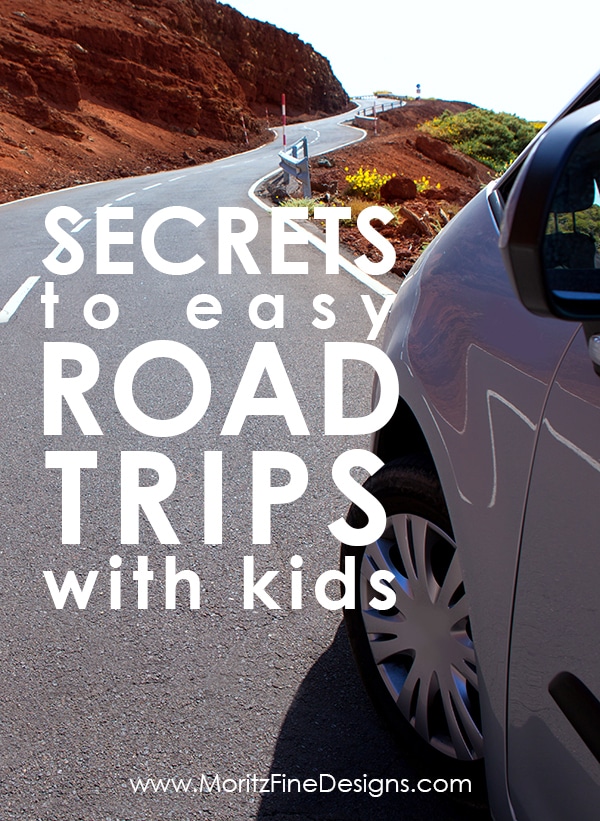 I was tired. Tired of driving. Tired of stopping. Tired of fielding a million questions from the back seat. It seemed our road trip couldn't end fast enough.
After many, many road trips with our kids I finally realized the secret to easy road trip. It's not my kids fault they are bored in the back seat or tired of watching movies, after all, my husband and I are the ones that buckled them and decided to drive 17 hours to Florida!
Secrets to Easy Road Trips with Kids
If you want to avoid boredom, numerous bathroom stops and a million questions, the biggest key is to be prepared. It's that simple. We need to take time before we walk out the door to prep the car for our backseat riders.
Before you leave for a trip, most of the prepping will be on your end, but during the process, it is important to ask your kids a few questions to get them involved. From each category below, ask them what they would like to bring. This way they feel helpful and it builds their excitement for the trip. They will know some of the things packed to keep them busy, but others (that you choose) will be a surprise.
Bring something craft related:
bring something craft related
coloring books
bracelet making
origami
etc.-depending on their age
Gather activities they can do on their lap:
Use free printables to play games:
Satisfy their hunger:
Grab a divided container–you can use something  like a divided craft container or even a tackle box container. Fill it with snacks. My suggestion…avoid things like cheese and yogurt–you don't want to have to worry about keeping it refrigerated or food going bad. Stick with non-perishables. ASK the kids what they would like to include. Surprise them with a treat you normally won't buy.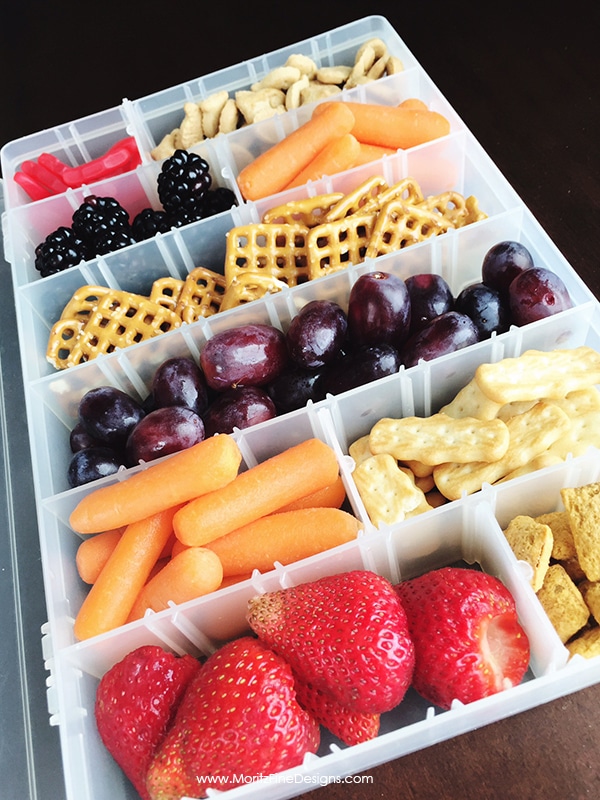 Make their snack container even more fun by including this great free printable label (download at the bottom of this post) for the top!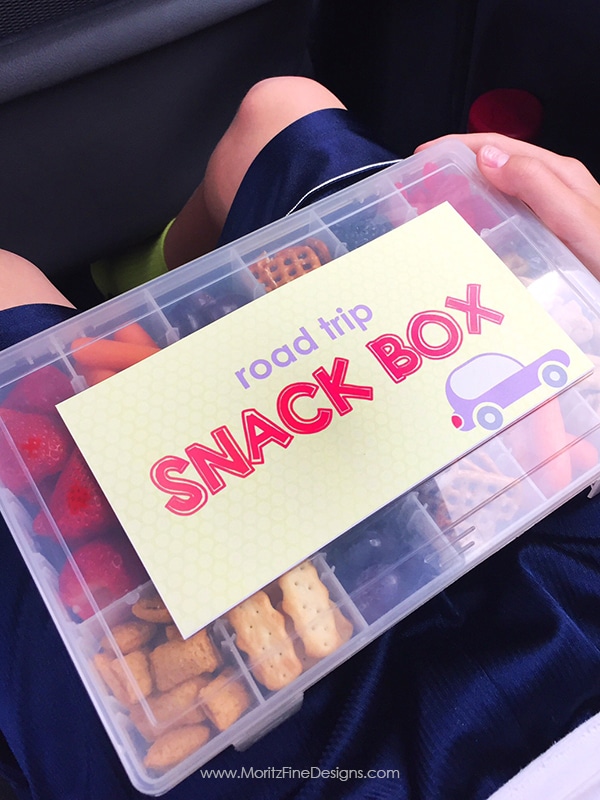 If you want to make the most of your family time together on the road, set yourselves up for success by prepping ahead of time: gathering supplies, printables, games and snacks. Enjoy your peaceful travels!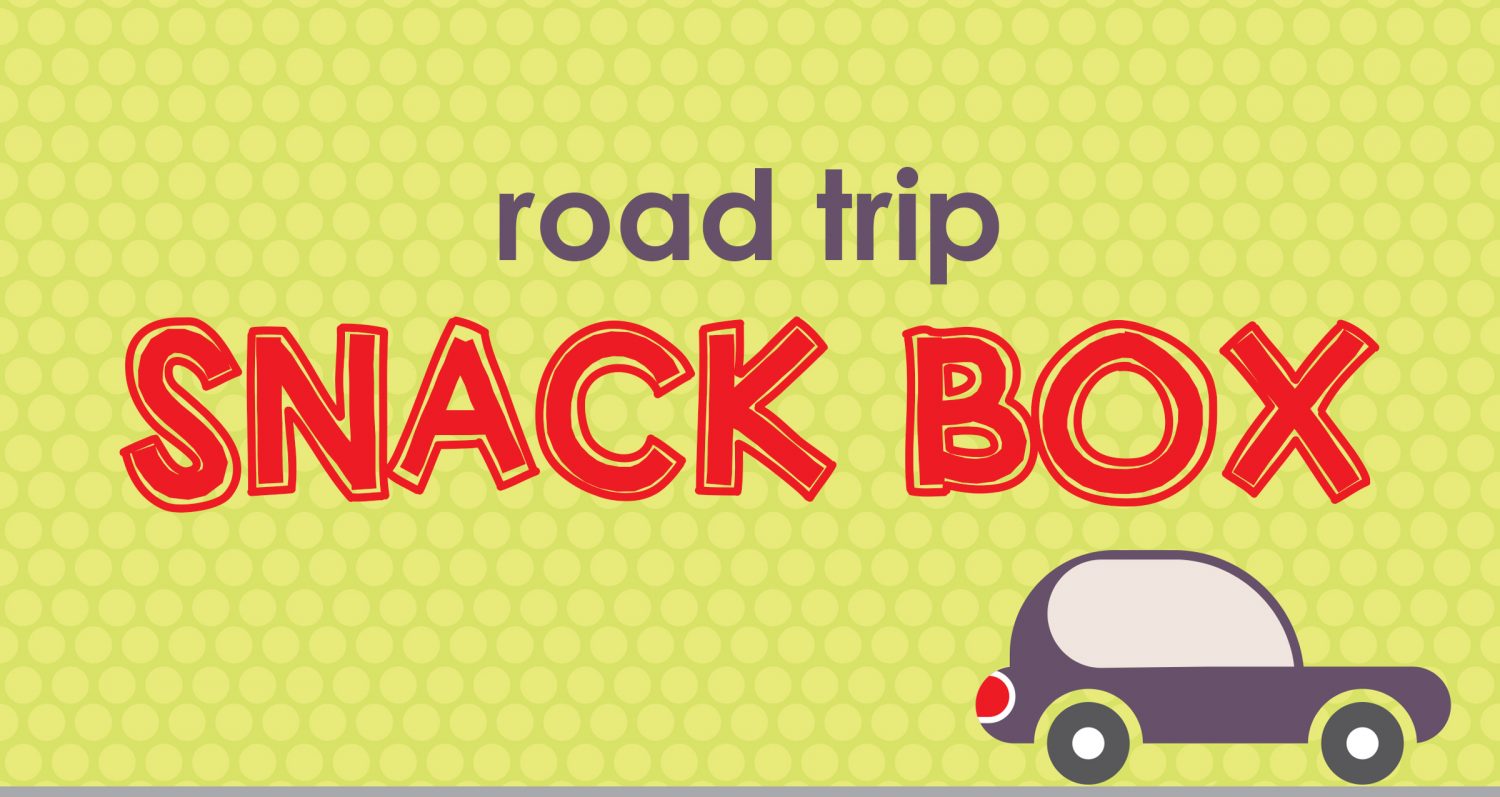 IT'S TIME TO
GET READY FOR 2024!
Get organized for 2024 with the easy to use monthly 2024 calendar! Simply opt in below to have the FREE calendar sent straight to your inbox.