A New Year, A Fresh Start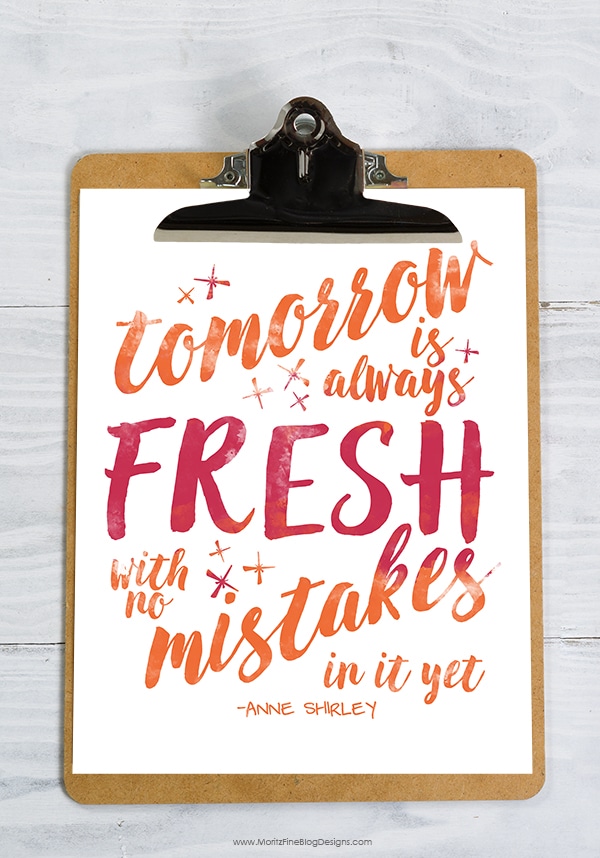 The past few days we have all been doing it, right? Making lists of things we want to get done, starting resolutions, deciding how this year is going to be different…better! And just a few days into it many of us have probably failed at something on the list. It's all good, friends! That's what the new day is for. To pick ourselves up and start over, get a fresh start.
Supply List: 
Print the Fresh Start printable below
Maybe print on nice white card stock
Add it to a white or black frame by your bed – or – hang it in the kitchen with magnetic tape
I love this quote:
Tomorrow is always fresh with no mistakes in it yet. – Anne Shirley
It is inevitable that we WILL fail. The best that we can do is start over again the next day.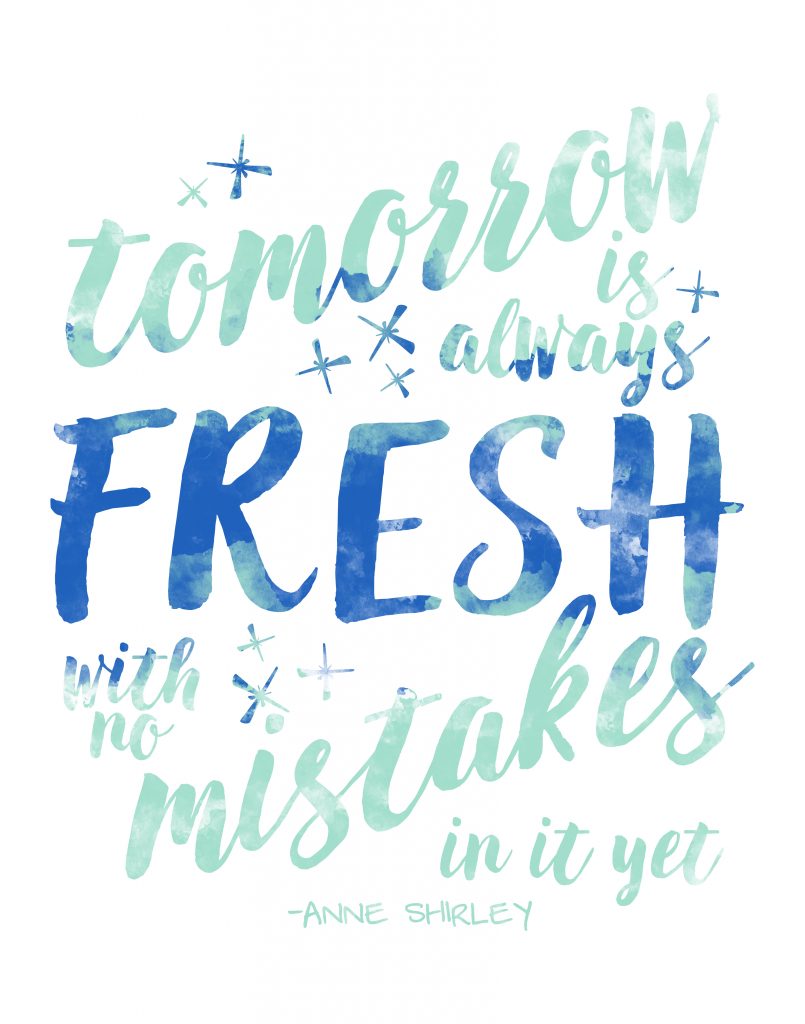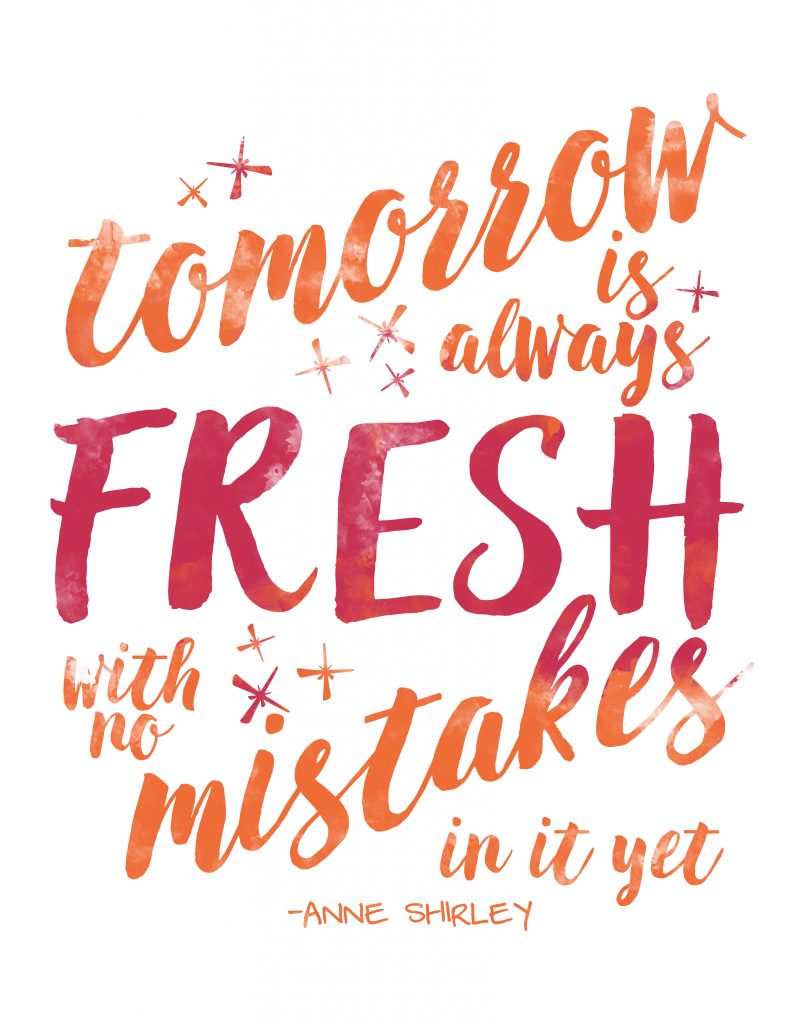 So many times we need a reminder! That's what this printable is for. Download it! Print it out. Put it in a place where you need it! It is your office? Inside your refrigerator or pantry? On the bathroom mirror or next to your bed on your nightstand?
A Fresh Start Free Printable
I have 2 different color options for you. Simply click on the link below of the color you prefer.
IT IS POSSIBLE TO
ENJOY STRESS FREE HOLIDAYS THIS YEAR!
The holiday season can be downright exhausting. We have too many things to do and not enough time to get them done. The NEW & IMPROVED 2022 Holiday Planner will not only help you get organized, but will also help melt away that holiday stress so that you can actually enjoy the season for a change!