Fall Scavenger Hunt | Free Printable
Our Fall Scavenger Hunt Free Printable is super easy for you to use with your kids on a fabulous fall day! You can easily print off a few copies and let your kids get busy!
Have a little more time on your hands? Load up the family, pack a picnic lunch and head to a park or a nature preserve and go for a nature hike with your Fall Scavenger Hunt list in hand! It's a great opportunity to have some outdoor family time!
If you are a teacher, you can work this fall scavenger hunt into your curriculum and take the kids outside for a little observation time!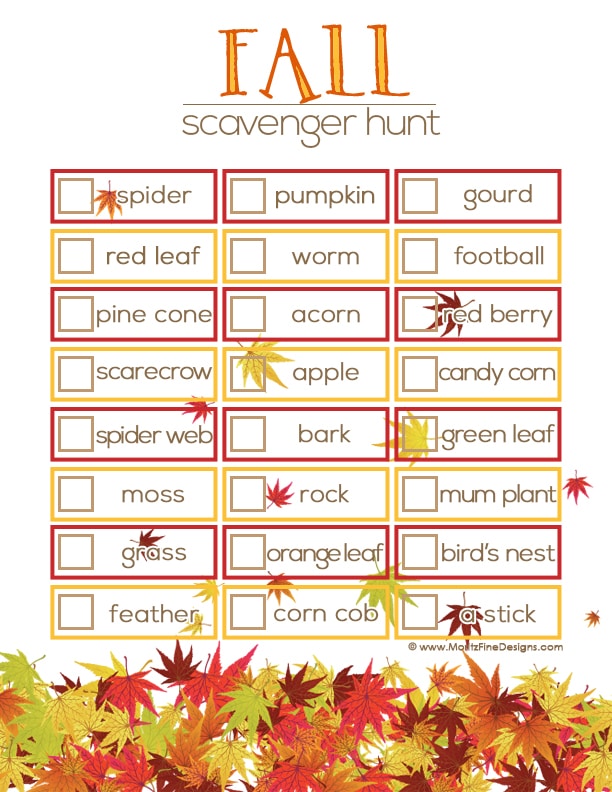 IT IS POSSIBLE TO
ENJOY STRESS FREE HOLIDAYS THIS YEAR!
The holiday season can be downright exhausting. We have too many things to do and not enough time to get them done. The NEW & IMPROVED 2022 Holiday Planner will not only help you get organized, but will also help melt away that holiday stress so that you can actually enjoy the season for a change!