All Capital Letters Font | Free Font Friday
All Capital Letters fonts are awesome to mix with lowercase fonts. There are so many great font combinations you could create using the uppercase fonts from the 10 favorites below.
How to best use an All Capital Letters Font:
A few weeks back I mentioned in this post mixing fonts that are available in PicMonkey. The post is a great reference as to what weight fonts look well together. It might take a bit of experimenting, but after a few tries, you will be able to see what looks best together!
The links for the fonts are below.
Not all fonts are commercial free, so check before use!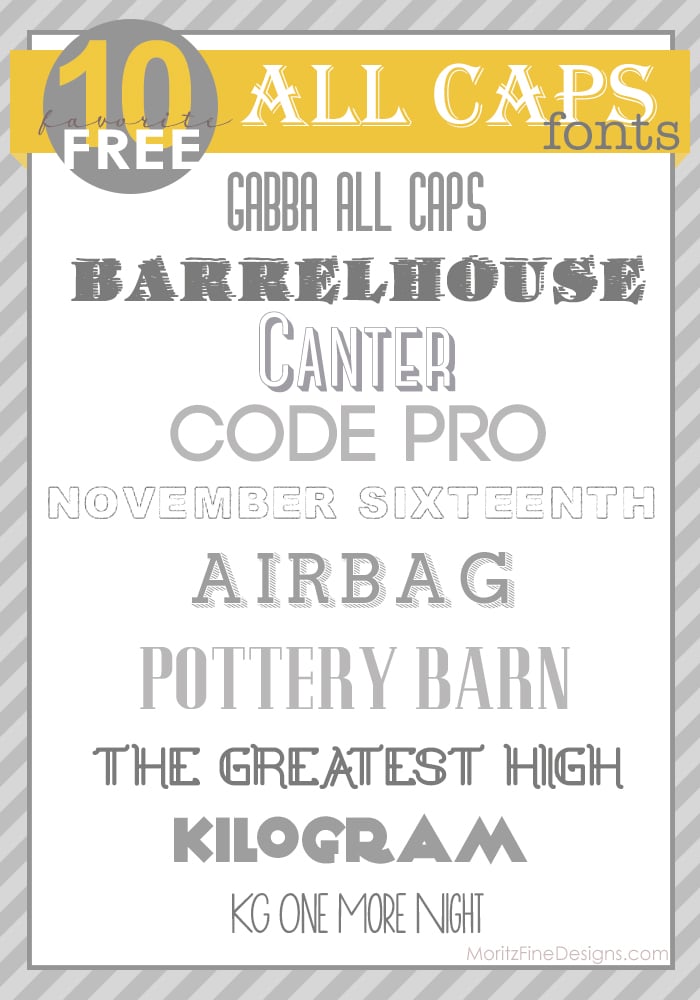 1. Gabba All Caps | 2. Barrelhouse | 3. Canter | 4. Code Pro | 5. November Sixteenth

6. Airbag | 7. Pottery Barn | 8. The Greatest High | 9. Kilogram | 10. KG One More Night
IT IS POSSIBLE TO
ENJOY STRESS FREE HOLIDAYS THIS YEAR!
The holiday season can be downright exhausting. We have too many things to do and not enough time to get them done. The NEW & IMPROVED 2022 Holiday Planner will not only help you get organized, but will also help melt away that holiday stress so that you can actually enjoy the season for a change!