All Capital Letters Font | Free Font Friday
All Capital Letters fonts are awesome to mix with lowercase fonts. There are so many great font combinations you could create using the uppercase fonts from the 10 favorites below.
How to best use an All Capital Letters Font:
A few weeks back I mentioned in this post mixing fonts that are available in PicMonkey. The post is a great reference as to what weight fonts look well together. It might take a bit of experimenting, but after a few tries, you will be able to see what looks best together!
The links for the fonts are below.
Not all fonts are commercial free, so check before use!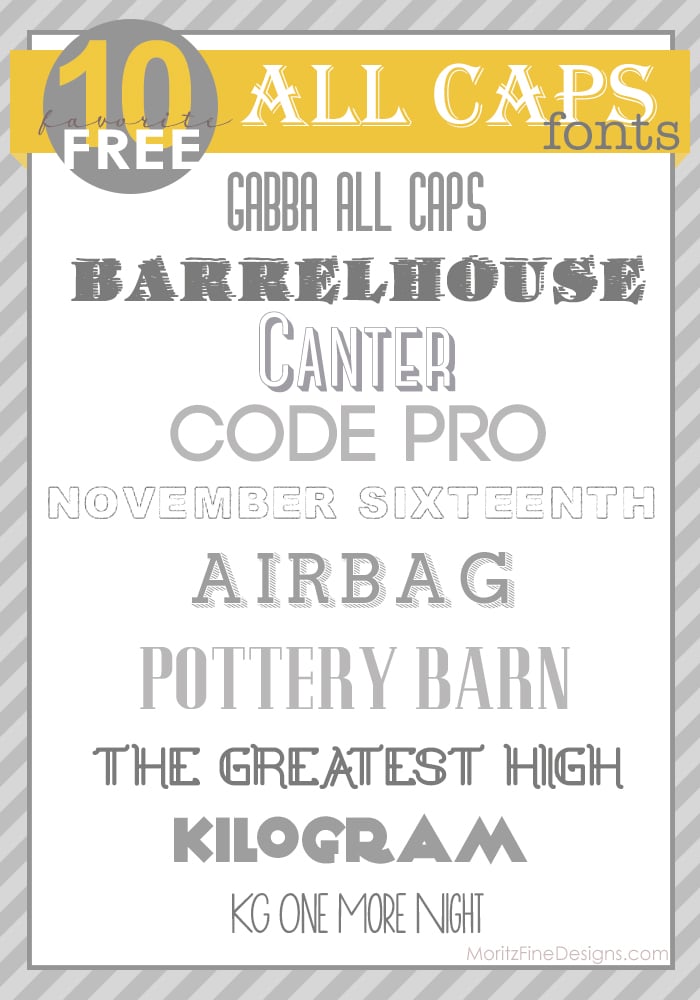 1. Gabba All Caps | 2. Barrelhouse | 3. Canter | 4. Code Pro | 5. November Sixteenth

6. Airbag | 7. Pottery Barn | 8. The Greatest High | 9. Kilogram | 10. KG One More Night
BE MORE SUCCESSFUL!
---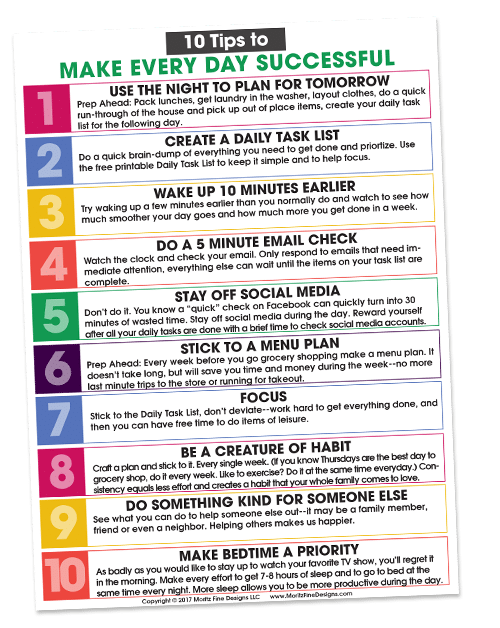 Learn how to feel more accomplished and eliminate the overwhelm from life. Simply opt-in below to get the 10 Tips to Make Every Day Successful Cheat Sheet sent straight to your inbox!