For all you planning junkies, the 2018 Printable Calendar is just for you!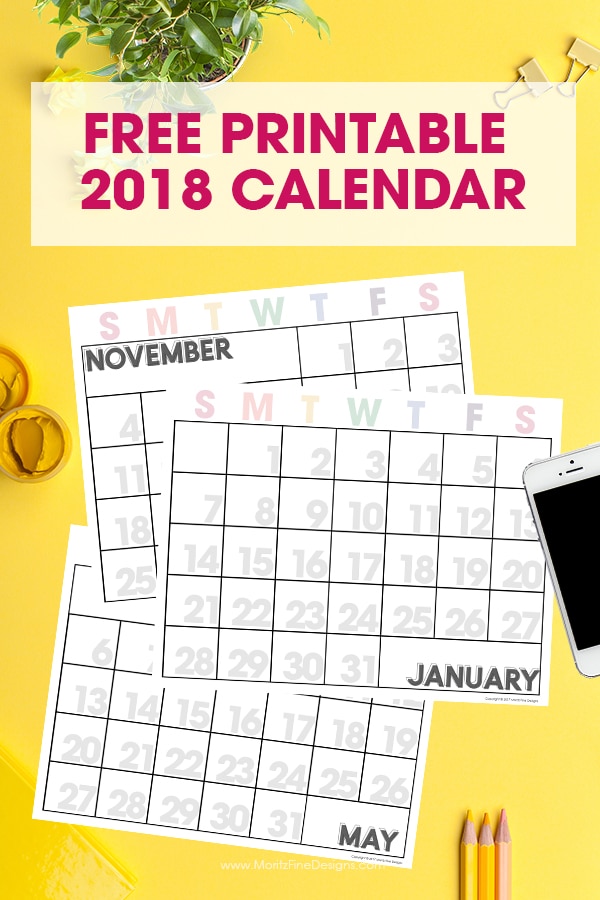 2018 Printable Calendar
We all have our own ways we like to keep our events organized. For me, I love to keep all of our family events on our shared iPhone Calendar. It allows everyone to be responsible for knowing what is going on without having to ask me a million questions.
For all of my work stuff, I enjoy a the LWSL Planner. I love to create written out to-do lists and check things off. I like flipping the pages and being able to keep lots of notes and ideas on paper.
When it comes to general events, I love the Printable Calendar below. It is perfect for our bulletin board and everyone can look at it to see birthdays, special events, vacations and more!
Here's a sample of what each month looks like: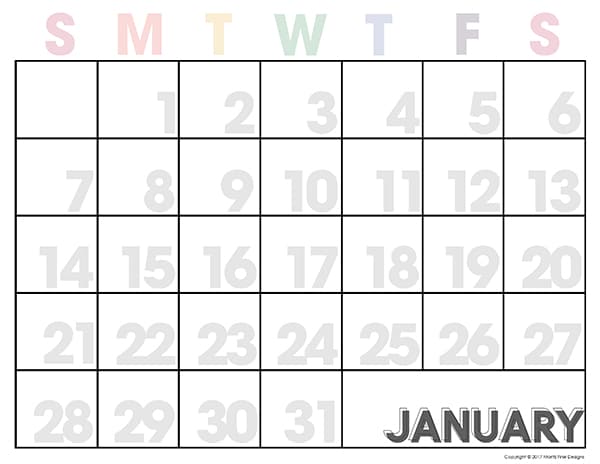 SUPPLIES:
calendar download (get it from the link at the bottom of the post)
card stock or my absolute, favorite–cannot live without– paper for printables  (to make the calendar more durable, print on a thicker, better paper)
OPTIONAL SUPPLIES
(if you want to bind the calendar, there are numerous possibilities):
It's Editable!
I hope you will love this calendar as much as I do! It is completely editable–when you download the file and open it up, you can add all your events before you print it out.
You don't have to add your events to the calendar before you print it out, it's up to you! Simply download and print out the non-editable version.
IT IS POSSIBLE TO
ENJOY STRESS FREE HOLIDAYS THIS YEAR!
The holiday season can be downright exhausting. We have too many things to do and not enough time to get them done. The 2023 HOLIDAY PLANNER will not only help you get organized, but will also help melt away that holiday stress so that you can actually enjoy the season!