Deep Clean Bedroom Checklist
How is your home feeling right now? A little dirty–are there dust bunnies living behind your dressers and nightstands…it might just be time to give it a deep clean!
Instead of tackling all the rooms at once, try working on one room a week or one room a month…before you know it your home will be in tip-top shape.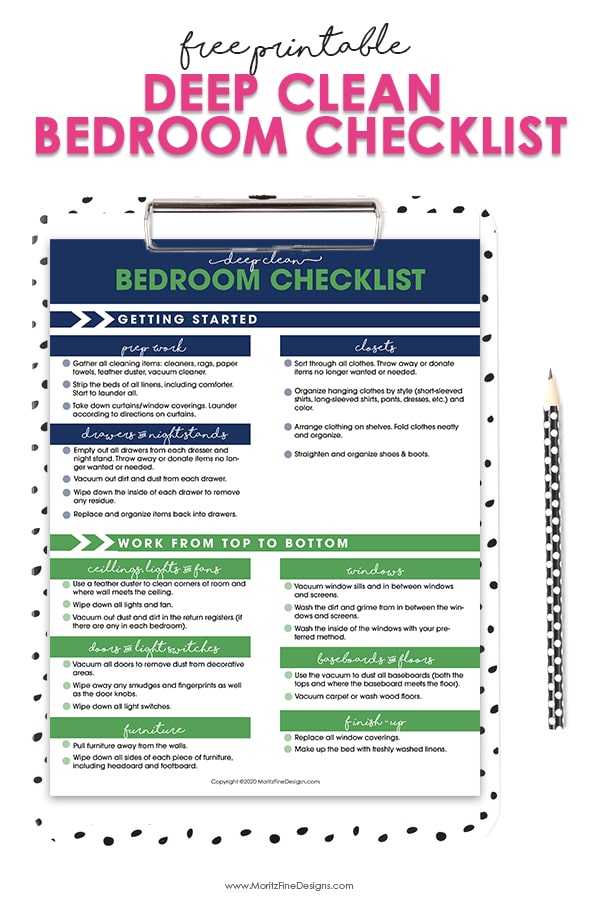 Deep Clean Bedroom Checklist
This Deep Clean Bedroom Checklist to keep me on track while I am cleaning! It alleviates distractions while cleaning so that I can get through the job much more quickly. If for some reason you do need to stop in the middle of your project, when you come back, you'll know right where to pick up!
Go ahead and give this list a try, the link to download the printable [deep clean] Bedroom Check-List is at the bottom of the post!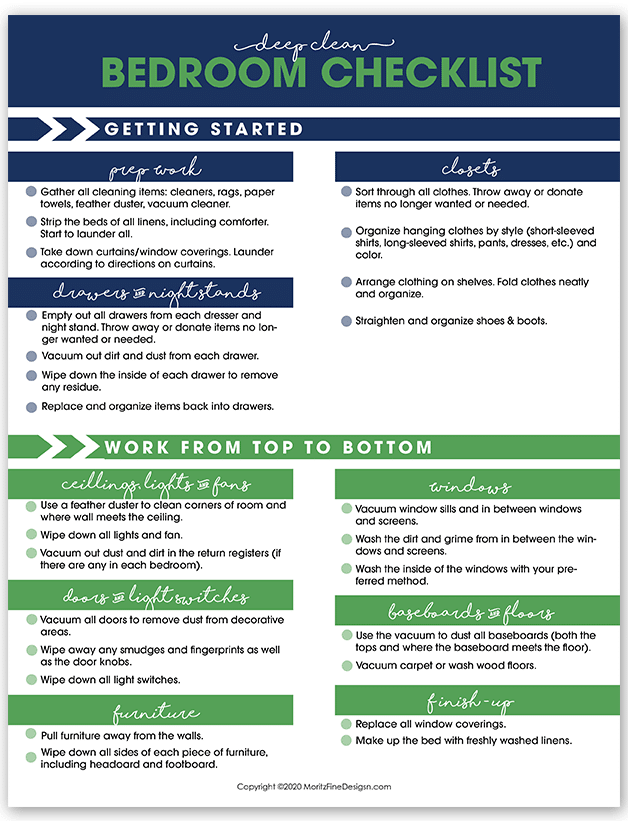 Do you have other rooms to get clean in your house? Try these checklists to keep you on task!
IT IS POSSIBLE TO
ENJOY STRESS FREE HOLIDAYS THIS YEAR!
The holiday season can be downright exhausting. We have too many things to do and not enough time to get them done. The 2023 HOLIDAY PLANNER will not only help you get organized, but will also help melt away that holiday stress so that you can actually enjoy the season!