Set of 4 Printable Mother's Day Cards
You found the perfect gift to give mom for Mother's Day this year. It's wrapped and looks beautiful. Next up is the card.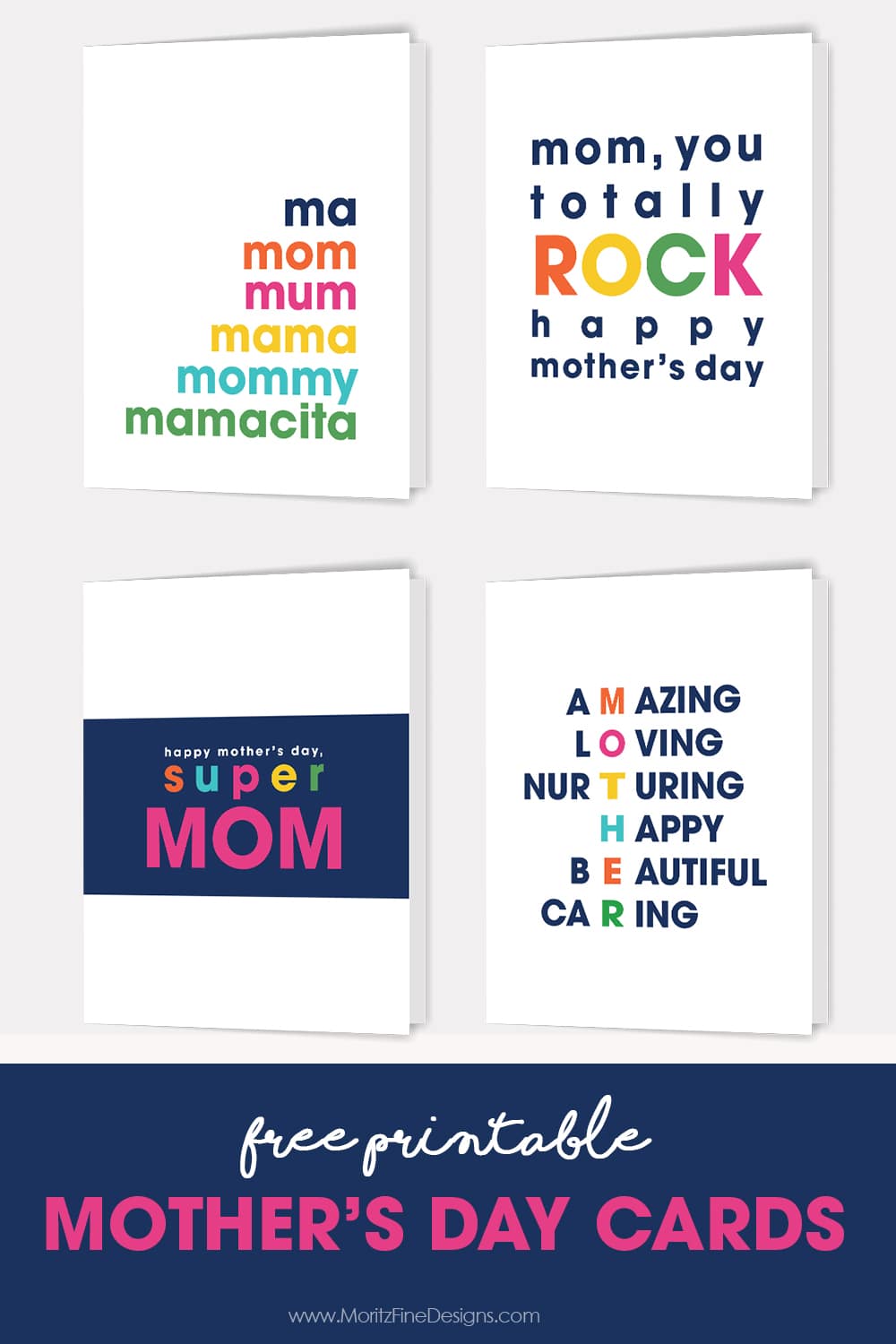 Printable Mother's Day Cards
Did you forgot to buy mom or card or simply want to save a bit and print a card instead of purchasing one? Either way, this set of 4 printable Mother's Day Cards is the perfect option to use.
There are for card options available:
mom names
mom, you totally ROCK
super mom
mom characteristics

Don't forget my trick to printing any of the printables from the website on the cheap. You can catch all the details here.
Need some easy and fun Mother's Day gift ideas? We have a few you can print out right now that make a great gift!
Ready to download the cards for mom? Click the button below to have them delivered to your inbox!
IT IS POSSIBLE TO
ENJOY STRESS FREE HOLIDAYS THIS YEAR!
The holiday season can be downright exhausting. We have too many things to do and not enough time to get them done. The NEW & IMPROVED 2022 Holiday Planner will not only help you get organized, but will also help melt away that holiday stress so that you can actually enjoy the season for a change!