Free Printable 4th of July Art
The 4th of July is a special day in the United States. It's a time when we come together to celebrate our nation's independence. What better way to add a festive touch to your home decor than with free printable 4th of July art? From American flags to fireworks, this printable will bring a burst of color and spirit to your Independence Day festivities!
TIP: Decorating on a budget: print for pennies using my tips and tricks I share here.
Free Printable 4th of July Art & Home Decor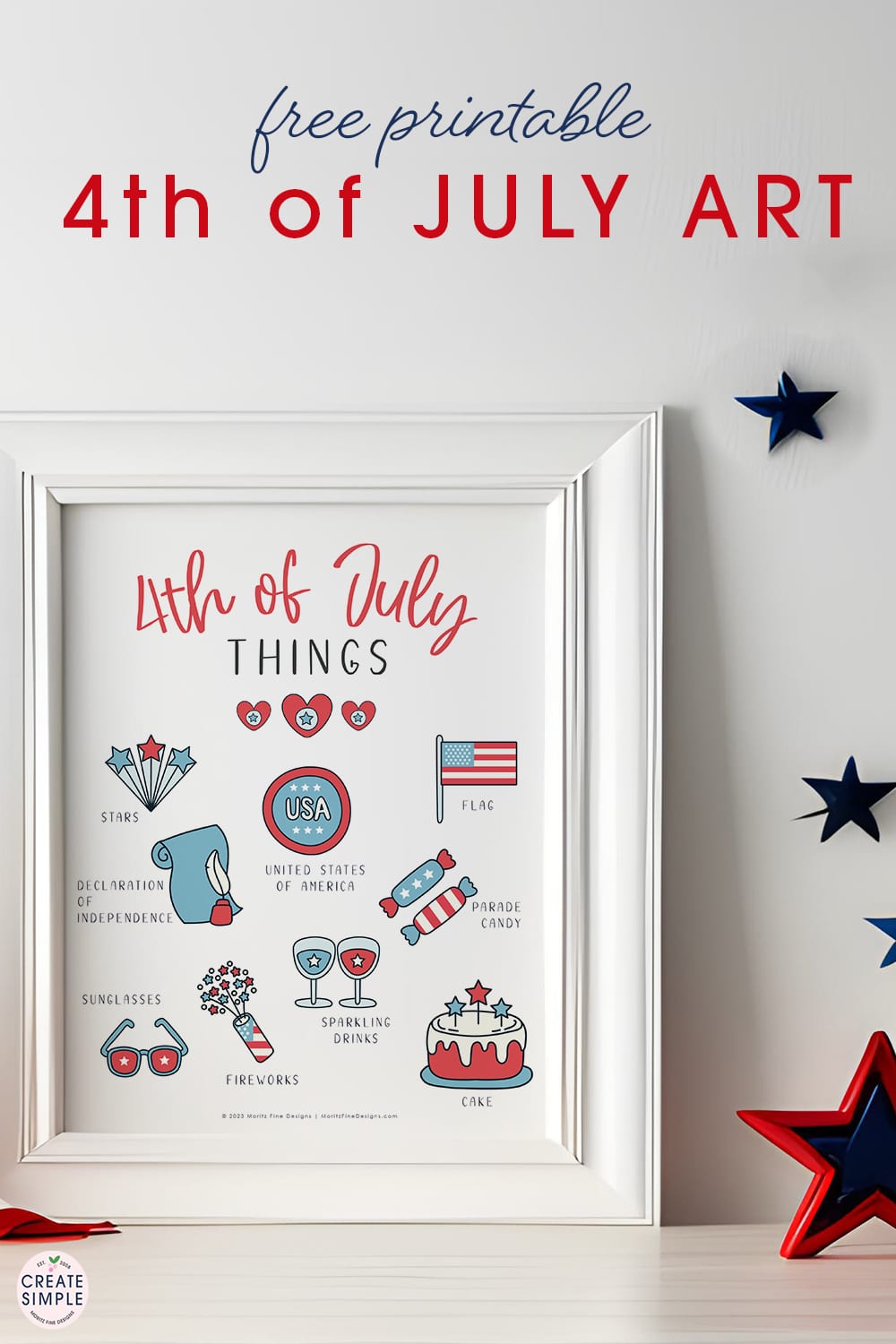 Decorating your home for the 4th of July is a great way to embrace the holiday spirit. By incorporating printable 4th of July art into your decor, you can easily transform your living space into a patriotic haven. This printable can be framed and displayed on walls, placed on mantels or shelves. It will add a festive touch and serve as a reminder of the significance of the day.
Get more 4th of July printables! From home decor to games for the kids and everything in between we've got lots of ideas for you!
Easy to Print
Printing your 4th of July art is a straightforward process. Simply download the printable file (use the download button at the bottom of this post). Next, you can print it on your home printer or take it to a local print shop for a professional finish. You can select the desired size, ensuring it fits perfectly within your chosen plain and simple frames or display area. Once printed, you can place your artwork in frames, use clipboards for a more casual look, or even add it to a gallery wall for a striking visual impact.
I prefer to print the art on card stock or print at my local Staples or UPS store. The poster size is also a great option. (Be sure to always ask for a colored engineering print. They are huge and typically only run about $5 to $6!) If you don't have card stock on hand, you can use regular printer paper. Be for-warned, however, that the print won't be quite as crisp or bold in color.
The beauty of printable 4th of July art lies in its versatility. This printable can be used in various ways to enhance your celebrations. Let your creativity shine by exploring different ways to use this printable to add a personal and festive touch to your Independence Day festivities.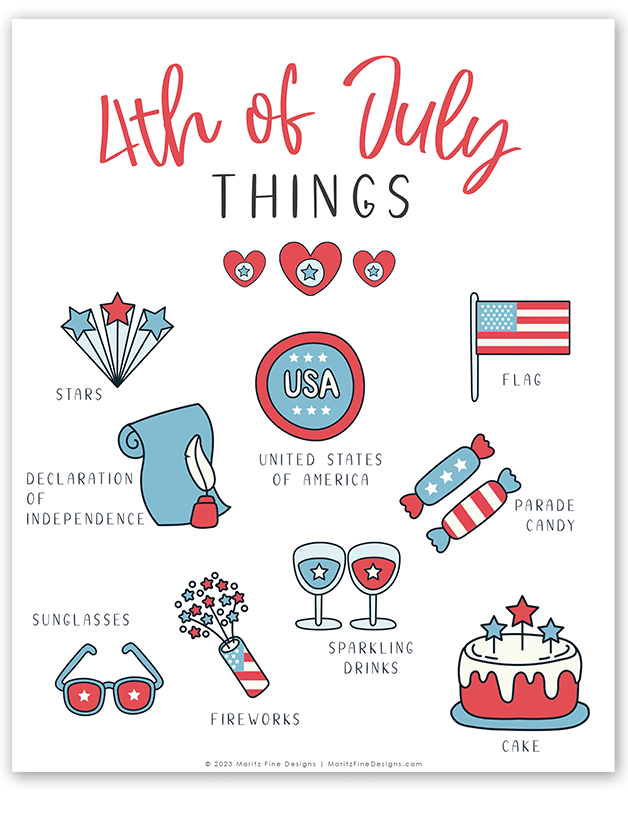 Another fantastic aspect of printable 4th of July art is its share-ability. You can print multiple copies of your chosen design and gift them to family, friends, and neighbors. Share the holiday spirit by distributing these printables as thoughtful gestures or party favors. They make for memorable and meaningful gifts that express your love for your country and the joy of celebrating independence together.
As Independence Day approaches, embrace the patriotic spirit and infuse your home with the colors and symbols of the 4th of July using free printable art. Whether you prefer traditional or contemporary designs, our
4th of July printables
offer a convenient and budget-friendly way to decorate for the holiday. Let the vibrant red, white, and blue hues, along with the patriotic motifs, fill your home with a sense of pride and celebration. Download your favorite 4th of July printables today and make this year's Independence Day truly unforgettable!
IT'S TIME TO
GET READY FOR 2024!
Get organized for 2024 with the easy to use monthly 2024 calendar! Simply opt in below to have the FREE calendar sent straight to your inbox.