Family Clothing Size Tracker
Ever since our boys were little I've had quite the time trying to keep track of who wears what size, who like what brand and more! Now that all of my guys are 6 feet or taller we throw in the mix my husband and I have to keep track for 4 men's sizes. Now, I know keeping track of sizes for just 4 people doesn't seem like a lot compared to many of you with more kids than I have, but I needed a way to simplify and remember who wears what!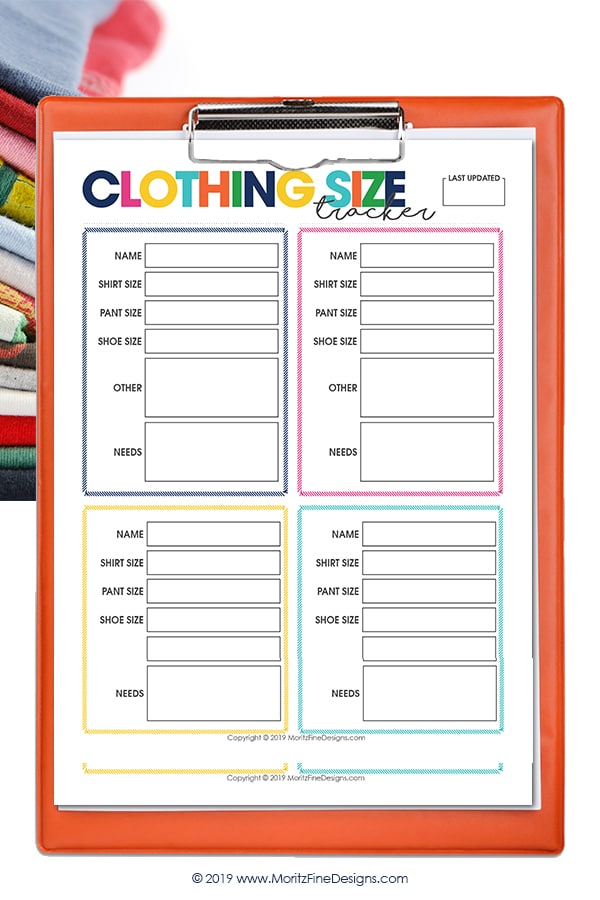 Family Clothing Size Tracker
Use the Family Clothing Size Tracker to keep track of everyone 's size in your family! This is especially helpful during the holiday seasons when you are shopping for more than just your family–you can use it for extended family members too! It's simple to keep this folded up in your purse or even just snap a picture of it and keep it on your phone for easy access.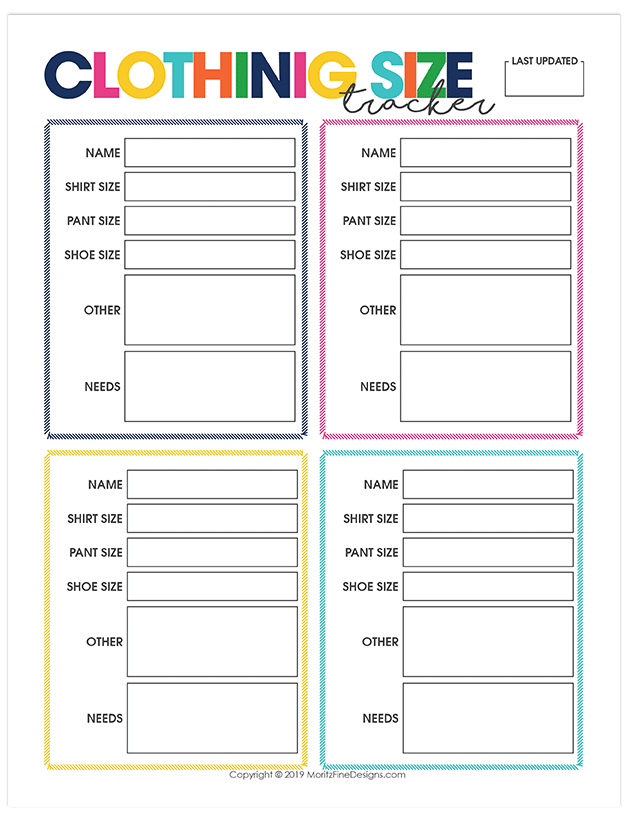 Another great thing to do is to add this Family Clothing Size Tracker to your Life Management Binder, the perfect place to keep all important information in one easy location!
IT IS POSSIBLE TO
ENJOY STRESS FREE HOLIDAYS THIS YEAR!
The holiday season can be downright exhausting. We have too many things to do and not enough time to get them done. The NEW & IMPROVED 2022 Holiday Planner will not only help you get organized, but will also help melt away that holiday stress so that you can actually enjoy the season for a change!