Printable Travel Itinerary Planner
All it takes is one missed plane or hotel booked for the wrong night when your entire family is then at heightened irritation with each other.
The missed plane and wrong hotel location could have eailsy been avoided. It's quite simple really, keep track of it all in one location.
Free Printable Travel Itinerary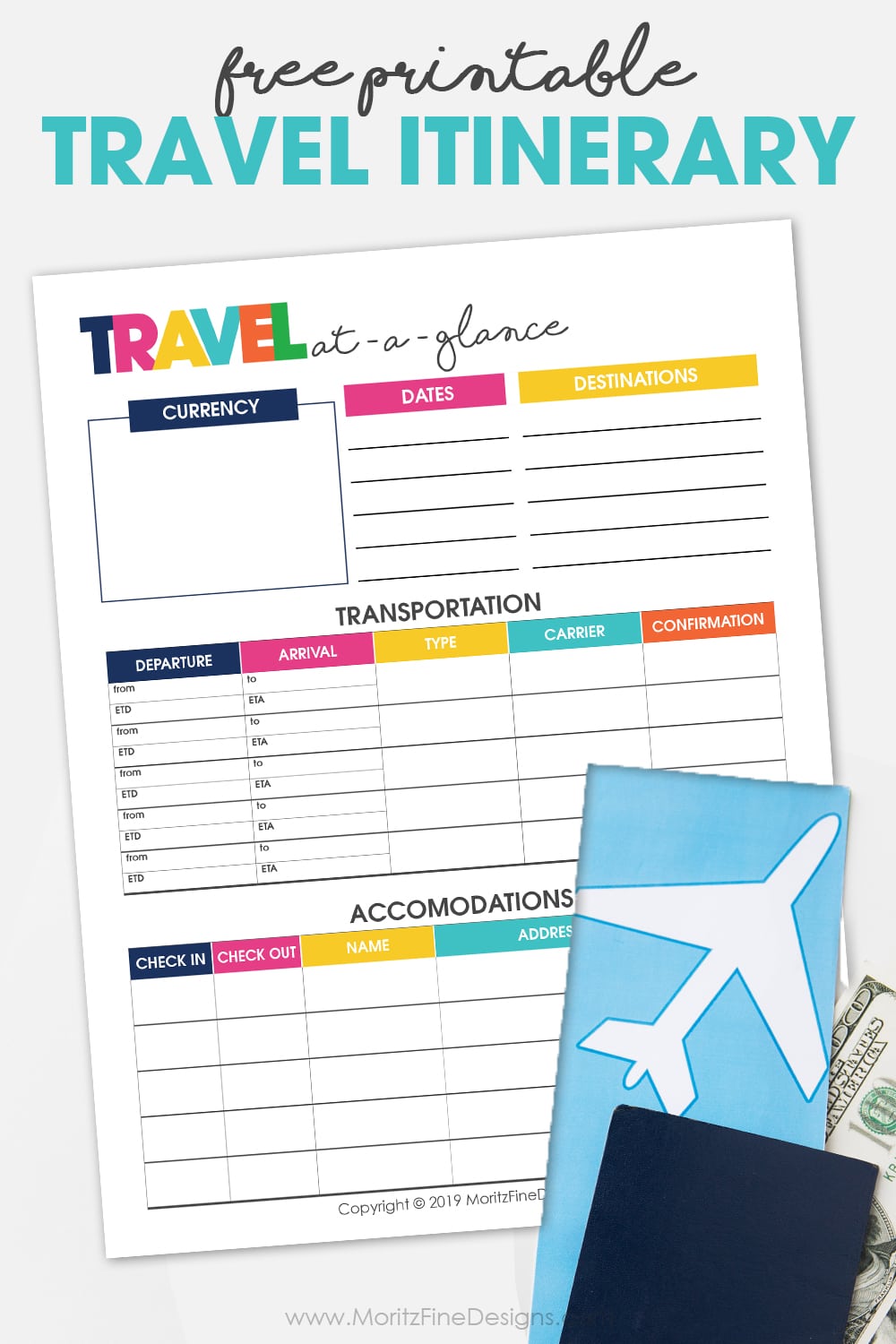 When your travel plans are finalized, be sure to use the free printable Travel Itinerary to keep track of all your vacation travel–including:
dates
destinations
transportation
accommodations
Fill in every last detail–don't leave anything out. The key is to keep this Travel Itinerary handy–especially when traveling.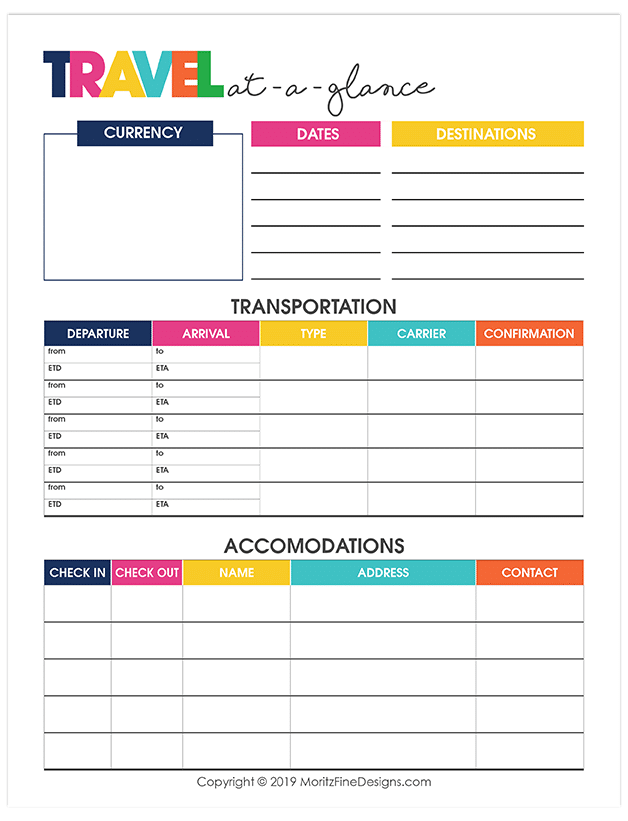 Make sure you are completely prepared–use one of our free printable packing lists to help:
These lists will make sure you have everything you need to be prepared for your vacation.
IT IS POSSIBLE TO
ENJOY STRESS FREE HOLIDAYS THIS YEAR!
The holiday season can be downright exhausting. We have too many things to do and not enough time to get them done. The 2023 HOLIDAY PLANNER will not only help you get organized, but will also help melt away that holiday stress so that you can actually enjoy the season!