Create Any Habit with the Free Printable Habit Tracker
We've all done it a million times–decided to do something new in our lives, to better ourselves–just to find, only a few weeks later, that we have quickly swayed from our new habit.
Why? Why does it happen to so many of us? We don't force ourselves to keep going, we give ourselves reasons to stop.
Did you know that it typically takes more than 2 months before a new behavior becomes automatic? According to Jeremy Dean, author of Making Habits, Breaking Habits, it takes 66 days to create a habit.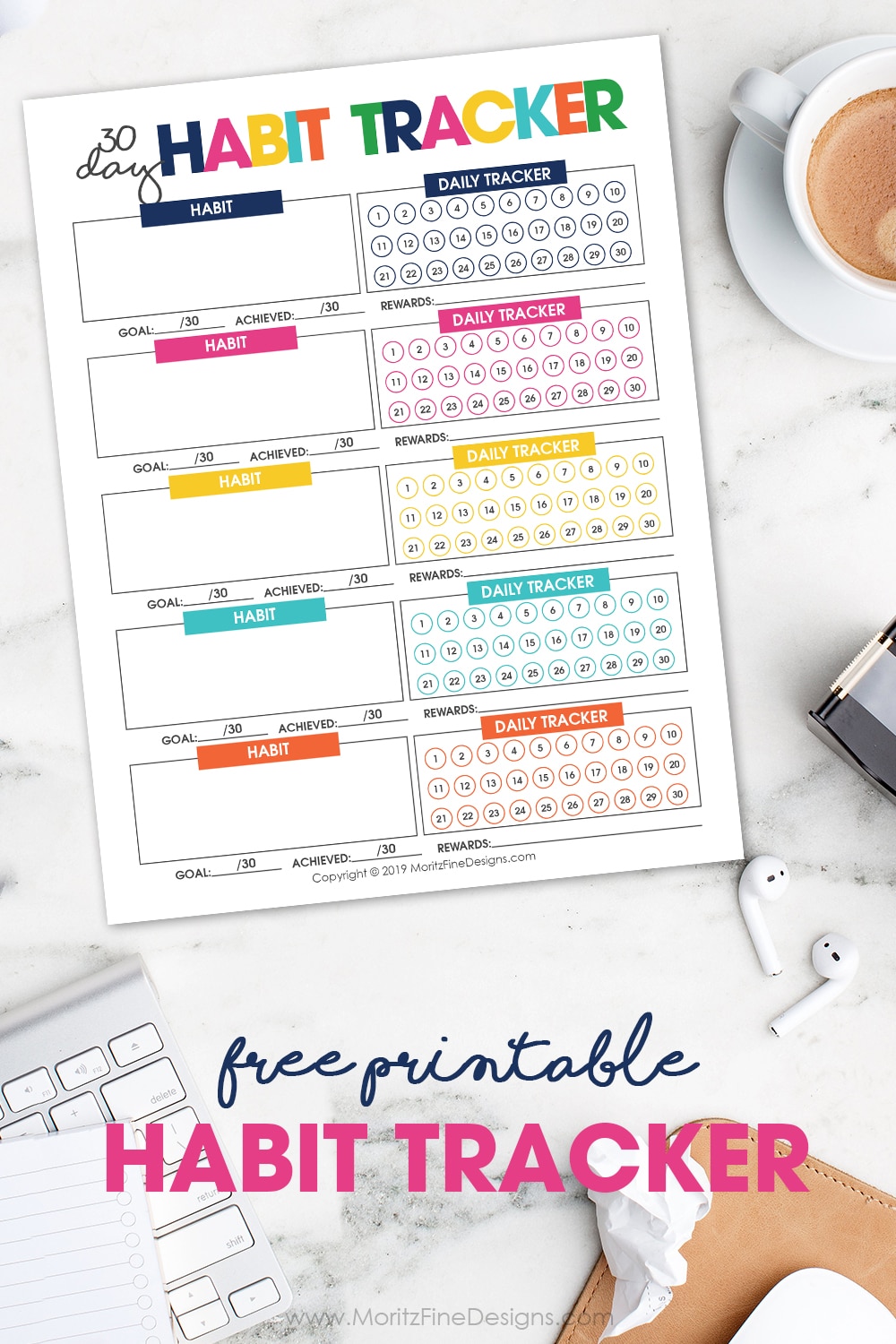 Printable Habit Tracker
Creating a habit doesn't have to be as hard as you think–as long as you hold yourself accountable. Over the years I have found that by writing things down, it's much easier to see progress–whether it be forward moving or regressive.
The printable Habit Tracker is the perfect solution. It's a quick and easy way to keep track of one or multiple habits on a daily, weekly or even a monthly basis.
The process is easy. Start by picking one or multiple habits you need to keep track of and write them on the habit tracker. Each day mark of your the circle if you accomplished what you need to for each habit. The goal, obviously is to complete 30 days of progress.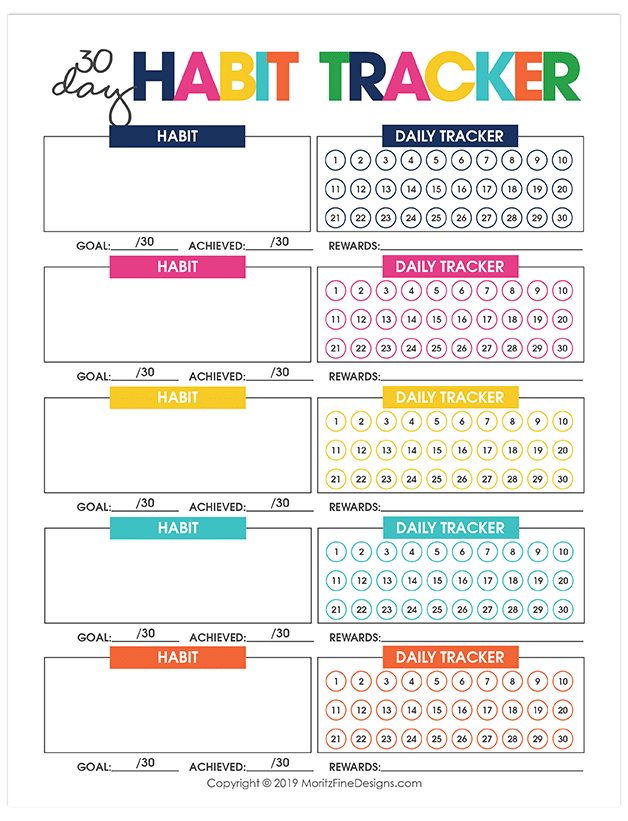 Make it even easier, add the printable Habit Tracker to your Life Management Binder for easy daily access–it's already something you most likely keep handy on your kitchen counter, so by adding the Habit Tracker to it, you will always have it close by.
Now is not the time to delay, you can get your habits started now. Simply download the free printable Habit Tracker by clicking on the button link below:
IT IS POSSIBLE TO
ENJOY STRESS FREE HOLIDAYS THIS YEAR!
The holiday season can be downright exhausting. We have too many things to do and not enough time to get them done. The 2023 HOLIDAY PLANNER will not only help you get organized, but will also help melt away that holiday stress so that you can actually enjoy the season!