Back to School Lunch Box Jokes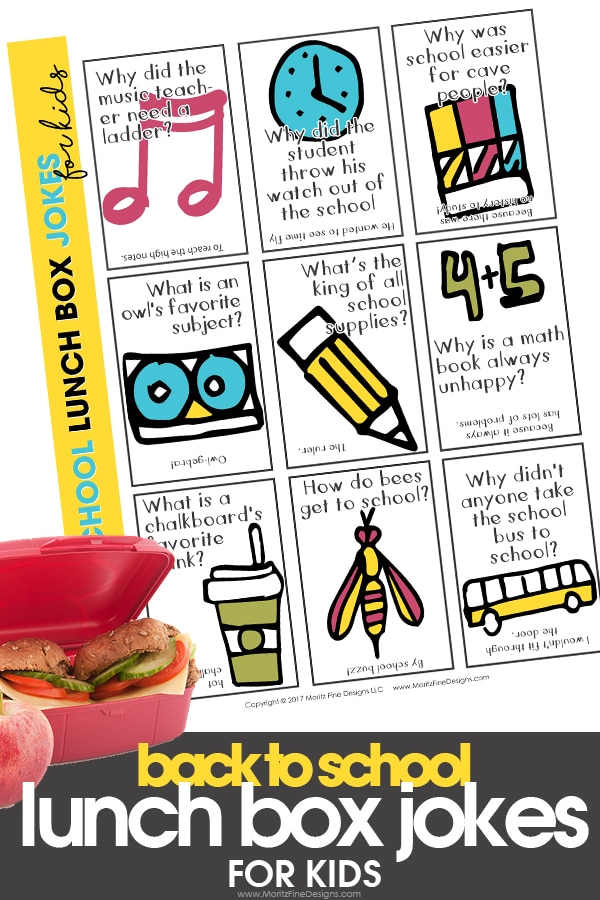 When summer comes to and end and the kids head back to school, it can be a hard transition for kids. They went from carefree and fun to sitting in school all day, every day. Their bodies are used to being up and moving, running, playing and laughing. Getting to lunch time at school can feel like an accomplishment and a much needed break. Lunchtime is a perfect opportunity to give your kids a little something to look forward to. They can open their lunch to find some super funny back to school lunch box jokes.
Back to School Lunch Box Jokes
Make school lunch time even more fun with some fun Back to School Lunch Box Jokes. At the bottom of this post you will find a link to the back to school lunch box jokes. Click the download link, print out the free jokes on card stock and cut them apart. Your kids will love getting a lunch box joke in their lunch as a surprise. They may even have the whole lunch table trying to guess the answer to the joke!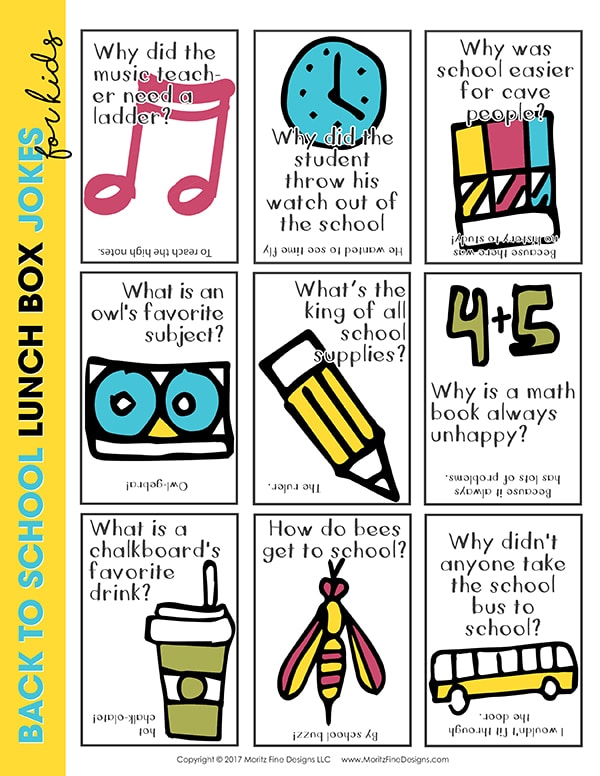 How about being prepared with lunch box jokes for the entire school year? Click the download button below to get our one time offer for an entire year's worth of lunch box jokes!
IT'S TIME TO
GET READY FOR 2024!
Get organized for 2024 with the easy to use monthly 2024 calendar! Simply opt in below to have the FREE calendar sent straight to your inbox.