Free Printable Natural Cleaner Labels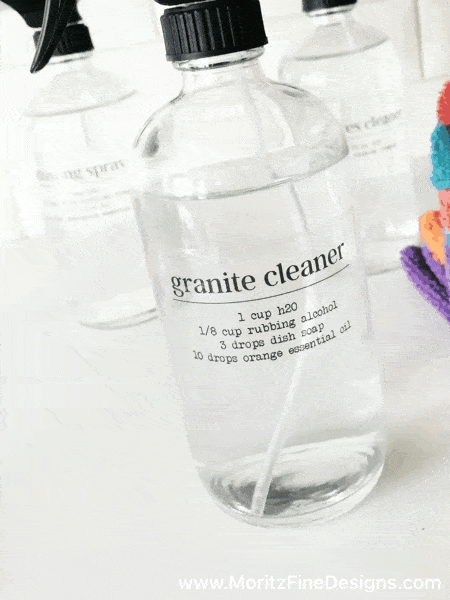 I remember being pregnant with each of our boys and during that time it was my husband's rule that I didn't clean the bathrooms because the bathroom cleaners filled the air with such an awful chemical smell and he didn't want it to affect the baby. At this stage of my life, it was normal to use these harsh cleaners, but I enjoyed a reprieve from cleaning the bathrooms for a good number of months with each pregnancy.
Fast forward about 14 years to a time when I started to discover just how harmful all the chemicals in our house can be. We decided to eliminate them and for the past 2 years about 95% of all chemicals have been removed from our home and I am thrilled with the results. It's so great to clean a bathroom or even the kitchen smell "fresh" not "chemical.
I have a number of "recipes" I use for natural cleaners. Honestly, though, I use my Thieves Cleaner the most. It smells amazing and it works miracles.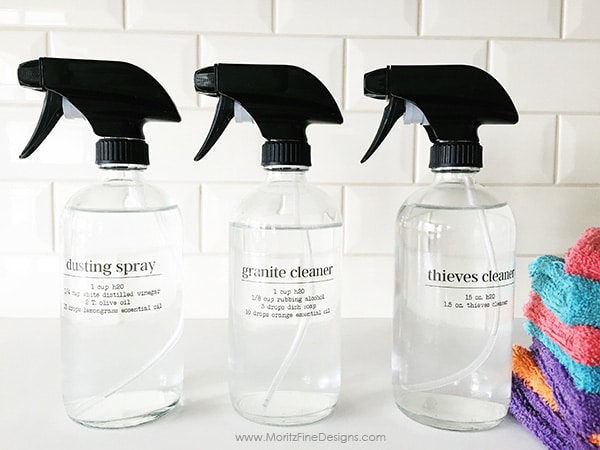 If you know me by now, you'll know that I love to be organized and I love to label stuff! It won't do to just grab a marker and label things, it must be cute! Mycleaning labels are no different.
Free Printable Natural Cleaning Labels
I wanted to share with you these amazing Free Printable Natural Cleaning Labels, with the recipe right on the label so you don't have to scour the internet for the recipe every time you run out of cleaning solution!.
These are so simple to use!
Download the labels from the link at the bottom of this post.
Open the downloaded file and print onto clear sticker paper.
A few notes:
*I personally LOVE the Silhouette Clear Paper (even though it's for Silhouette machines, you can run it through your inkjet printer!)
*Also, there are other brands out there, but make sure they are truly "clear" and not "matte". If they are matte, they will have a frosty finish to them.
*When printing, you want the printer settings to be on "high" or "best" quality so the ink is nice and dark.
*Liquid can make the ink on the sticker run. I put a layer of clear packing tape over the top of the label to keep the ink safe!
3. Cut the labels down to size, peel the backing and place on your bottle.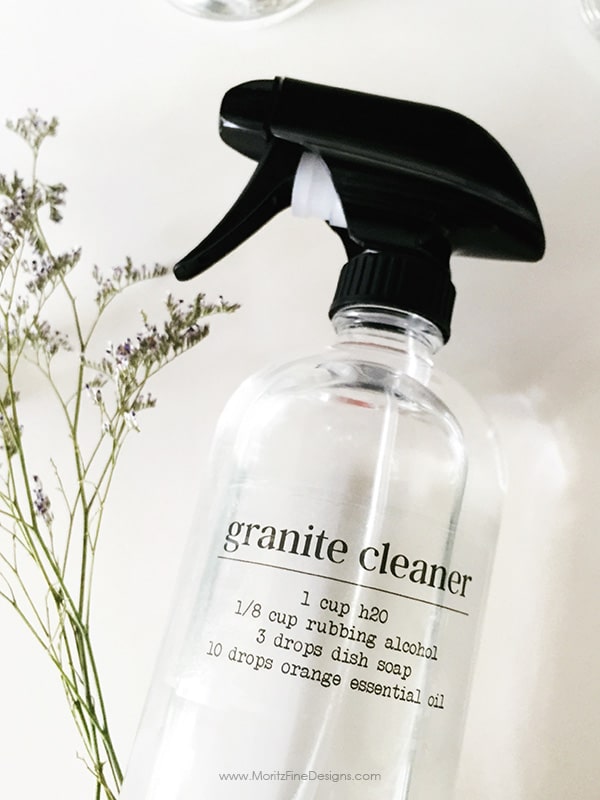 Looking for great bottles? I use these clear glass bottles. I love the size and the fact that they are leak-proof and super durable.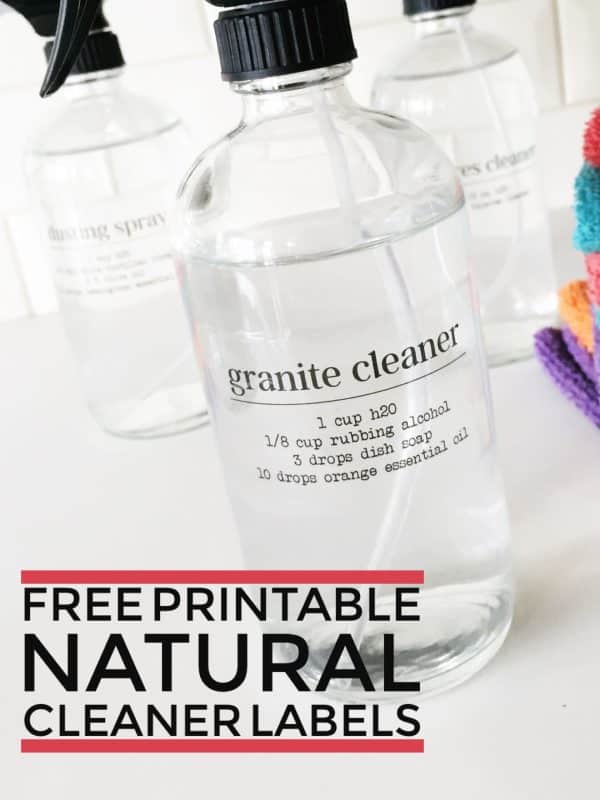 IT'S TIME TO
GET READY FOR 2024!
Get organized for 2024 with the easy to use monthly 2024 calendar! Simply opt in below to have the FREE calendar sent straight to your inbox.