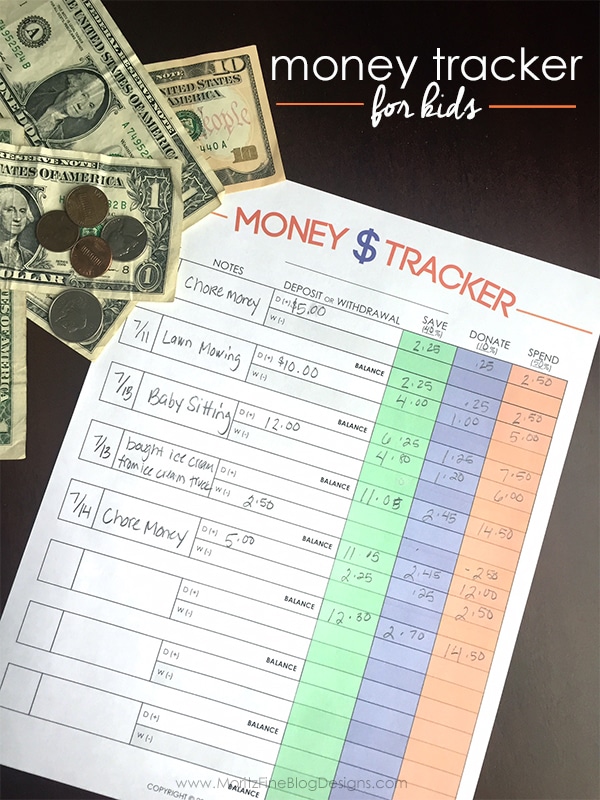 Kids start earning money at all different stages of life. They start to receive money for everything from doing chores to getting money for their birthdays.
My kids earn money for doing chores using their chore chart. And, the older they get the more "jobs" they get to do outside of our home. My oldest umps baseball games and all my boys mow grass and shovel snow for the neighbors.
Once kids receive money, it's up to us to help teach them what to do with it.
At a young age, we have guided our kids on what we feel is best for them to do with money they earn or are given. Our hope is that the practice of both saving and donating a portion of their earnings starting from when they are a young age will become a habit that they will carry over into their adulthood.
You can decide as a family what works best for you, but we tend to stick with a pretty high percentage for saving (40%), a Biblically based percentage for donating (10%) and then the last half is for spending (50%).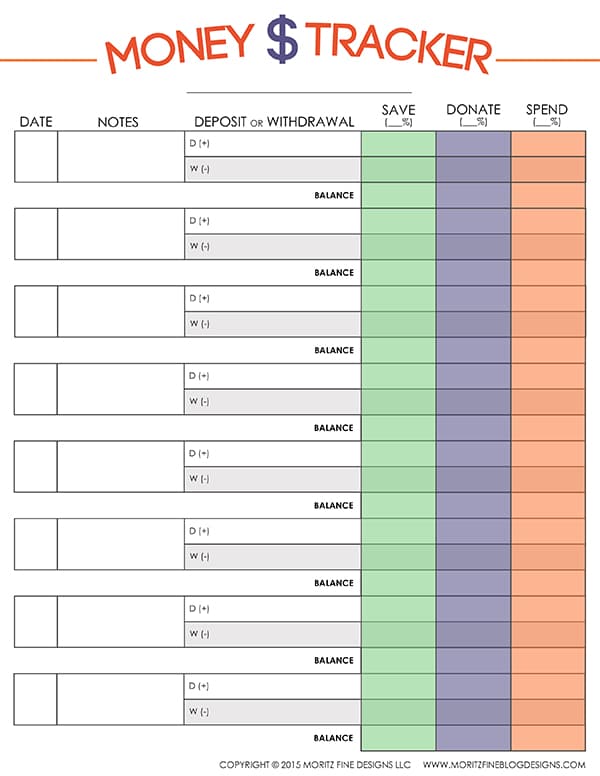 This Money Tracker for KidsFree Printable is a great tool to help kids organize their money. At this age, they typically don't have a "budget" but by using the Money Tracker they can keep track of earning and expenditures. It's an easy way for you child to see where his money is coming from and going to.
Are you ready to get your kids started? Be sure to download and print out the Money Tracker for Kids PDF below. Then leave a comment below and let me know how it's working for your family!
IT'S TIME TO
GET READY FOR 2024!
Get organized for 2024 with the easy to use monthly 2024 calendar! Simply opt in below to have the FREE calendar sent straight to your inbox.