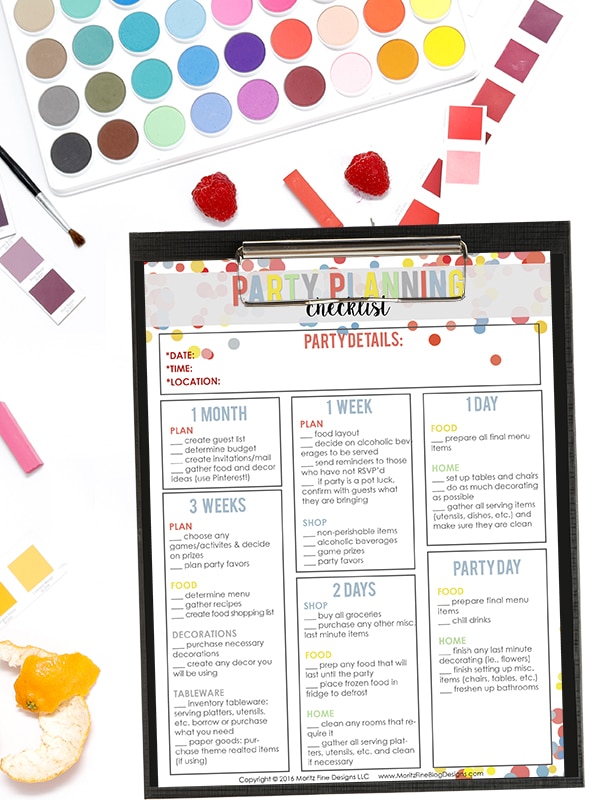 I have to admit, I have these pieces of paper all over the house with "lists" scribbled on each of them, all carefully thought out, of course! I can tell you where each list is and what color of pen I used on it. I get great satisfaction out of crossing off each completed item and eventually throwing away the finished list! There are times, though, that I have forgotten to put something on the list! Ugh!
As spring quickly approaches, party season is in full swing, with everything from Easter to End of School Parties, there is so much to plan for and I want to make sure I haven't missed anything! Simply put, my scrappy lists aren't going to get the job done!
Party Planning Checklist
Roll in this free printable Party Planning Checklist. Ahhh, everything I need to do all in one list! No more panicking that I might have forgotten something and no more worrying that I won't have something done in time. The Party Planning Checklist is the perfect guide to throwing the perfect party.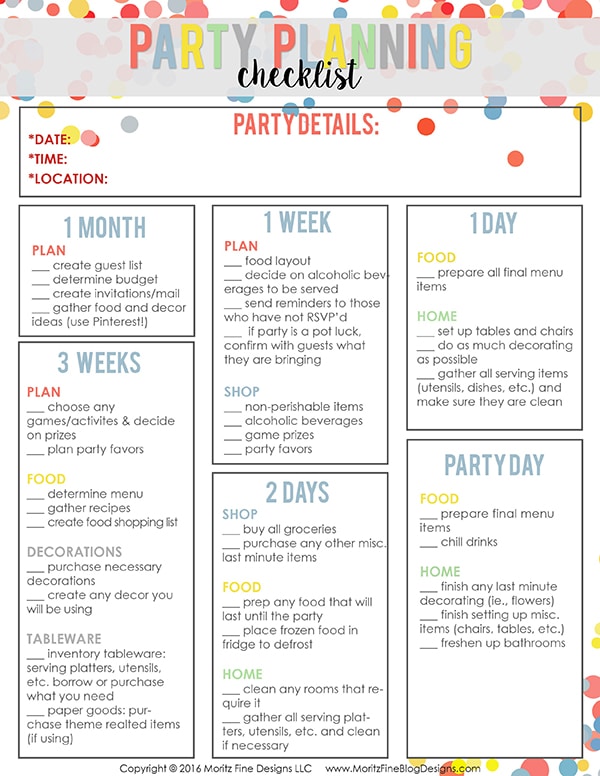 You can grab the download by clicking the link below. Not partying anytime soon? Be sure to Pin the Party Planning Checklist for later.
IT'S TIME TO
GET READY FOR 2023!
Get organized for 2023 with our brand new, easy to use Digital 2023 Planner! Our Planner will help you get organized and stay organized. Oh, and did we mention how pretty it is too? Use code "SAVE5" to save $5 now.