Summer I Spy Activity for Kids | I Spy Game & Count It
When the kids start to get a little restless, try this fun summer activity for kids. It's the perfect activity to give your kids something  super fun to do all while brushing up on their math, and they won't even know it! Are you traveling this summer? This is the perfect activity to add to your list of car activities!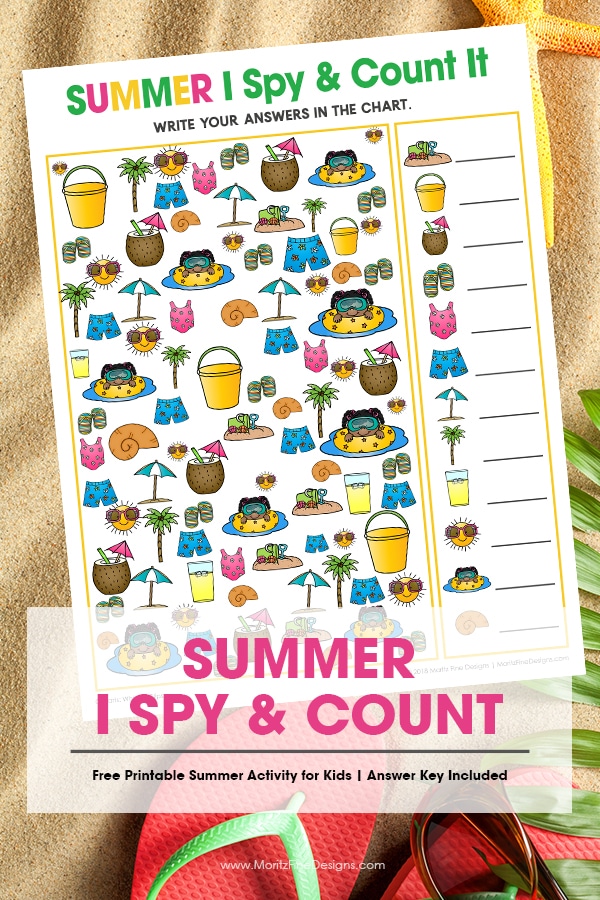 Summer I Spy Activity for Kids
This simple "Summer I Spy" game is super fun for kids–the best part is they are doing math and they don't even know it!
You can even make it even more fun by setting a timer to see who can finish first. Remind your kids that even though it's a race, accuracy counts. If they finish first, but have the wrong answers they get disqualified.
Grab the download by clicking the button below.
PS. Traveling with the kiddos can take a lot of energy, but the more prepared you are for traveling the better! My boys always traveled with these clipboards and loved them! All their papers, books, markers, crayons, etc. fit neatly inside!
It's a great idea to print out a bunch of fun travel printables and stick them in the clipboard. Use the Summer I Spy & Count it above and also, try out the Road Trip Bingo, License Plate Game or you might even like to know my Secrets to An Easy Road Trip.
IT'S TIME TO
GET READY FOR 2023!
Get organized for 2023 with our brand new, easy to use Digital 2023 Planner! Our Planner will help you get organized and stay organized. Oh, and did we mention how pretty it is too? Use code "SAVE5" to save $5 now.