4th of July Scavenger Hunt for Kids
If you are having a party, big or small, for the 4th of July there is always the daunting task of what kind of activities you can do to keep the kids happy until the fireworks start!
A few 4th of July Kid's Activities might include:
a bike parade: give them streamers and other decor to decorate their bikes first
sidewalk chalk
water balloon & squirt gun fight
make pinwheels
go on a scavenger hunt (use the printable below)
4th of July Scavenger Hunt
This 4th of July Scavenger Hunt will keep kids busy! They can set off on adventure to find all the items. If you have some littles at your party, partner them up with an older child and have them work on the activity together. It can be a team competition! Adapt the scavenger hunt to work best for your needs!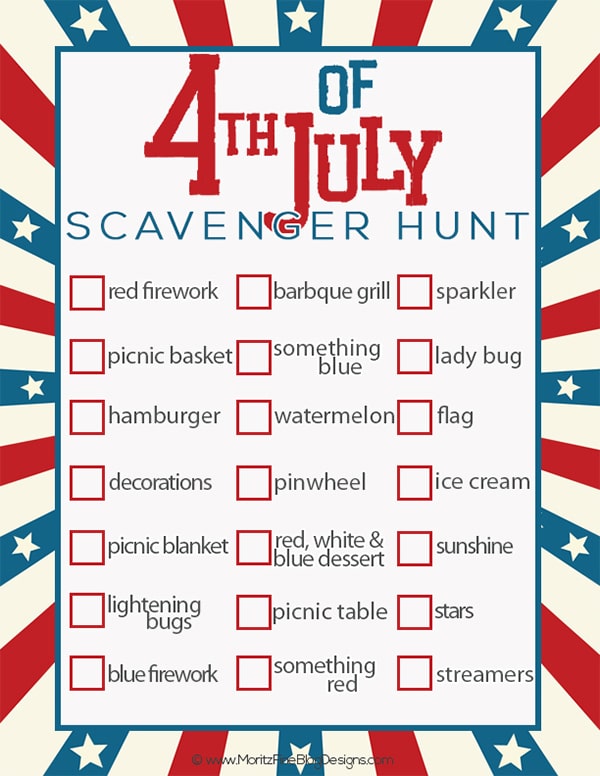 IT IS POSSIBLE TO
ENJOY STRESS FREE HOLIDAYS THIS YEAR!
The holiday season can be downright exhausting. We have too many things to do and not enough time to get them done. The NEW & IMPROVED 2022 Holiday Planner will not only help you get organized, but will also help melt away that holiday stress so that you can actually enjoy the season for a change!