Outline Fonts | Free Font Friday
I was thinking that I had started the "Free Font Friday" posts about a year ago and when I just looked back, I realized it's been more than a year! WOW! I've gotten so much font love from you all…I just keep going! Be on the look out next Friday, I am going to wrap up the year with a big finale!
This week though, is my list of the Top 10 Free Outline Fonts. What I love about these is that you can color the insides…either a solid or something more artsy, like watercolor! You'll have to experiment with the look that you like!
Want to see the fonts from my very first Free Font Friday post? It was a list of my favorite Illustrated Fonts!
Not all fonts are commercial free, so check before use!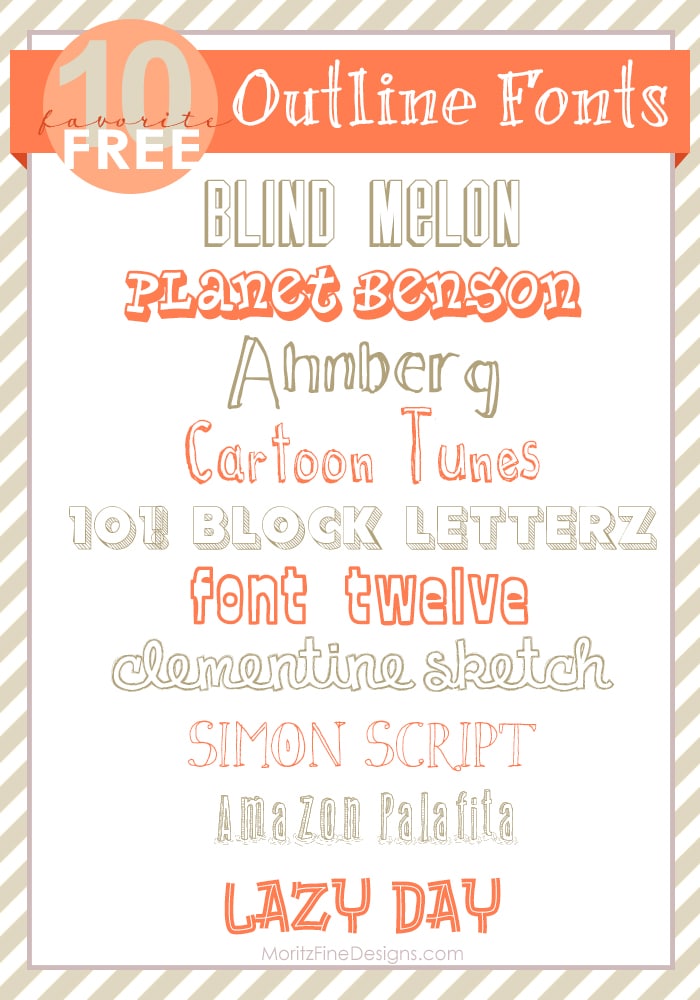 1. Blind Melon | 2. Planet Benson | 3. Ahnberg | 4. Cartoon Tunes | 5. 101! Block Letterz
6. Font 12 | 7. Clementine Sketch | 8. Simon Script | 9. Amazon Palafita | 10. Lazy Day

IT IS POSSIBLE TO
ENJOY STRESS FREE HOLIDAYS THIS YEAR!
The holiday season can be downright exhausting. We have too many things to do and not enough time to get them done. The 2023 HOLIDAY PLANNER will not only help you get organized, but will also help melt away that holiday stress so that you can actually enjoy the season!