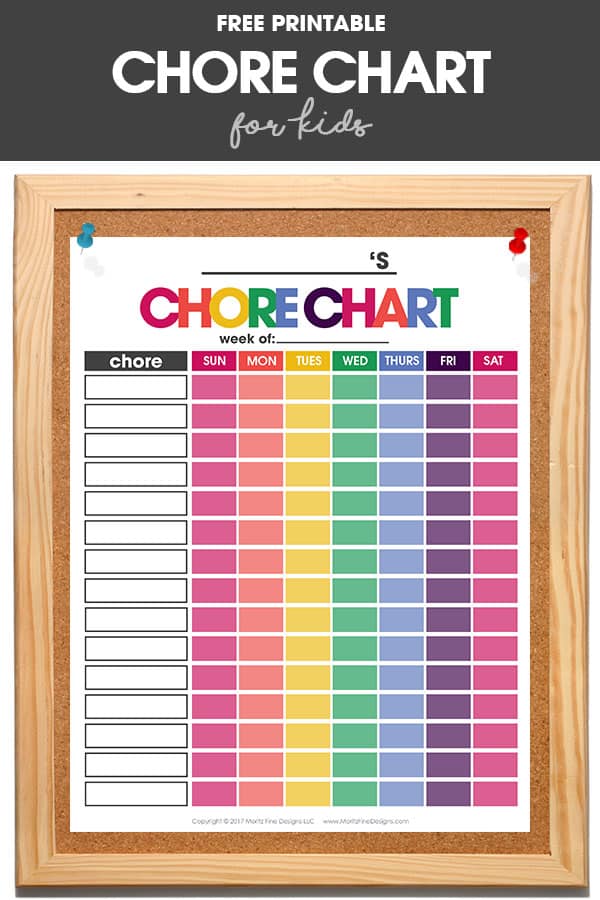 For those of you moms who have had all of your kids in school, it's time to say good-by to the quiet days and to get ready to usher in the crazy days of summer. With summer quickly approaching, now is a great time to get yourself organized and prepared for the days filled with kids!
CHORE CHART FOR KIDS
Without the responsibility of homework and fewer sports practices, I tend to take advantage of the longer summer days to give our boys more responsibilities at home. It's a perfect time to teach my kids how to do particular chores and then set them free to do them throughout the summer.
I typically use this Instant Gratification Chore Chart with my boys. It works well for our family, but I know it's not for everyone. So–I created a simple chore chart that anyone can use.
On this chart,  you decide what kind of chores you want your kids to do and then the check off when they are done. If you would like, you could use some sort of reward system for when chores are complete.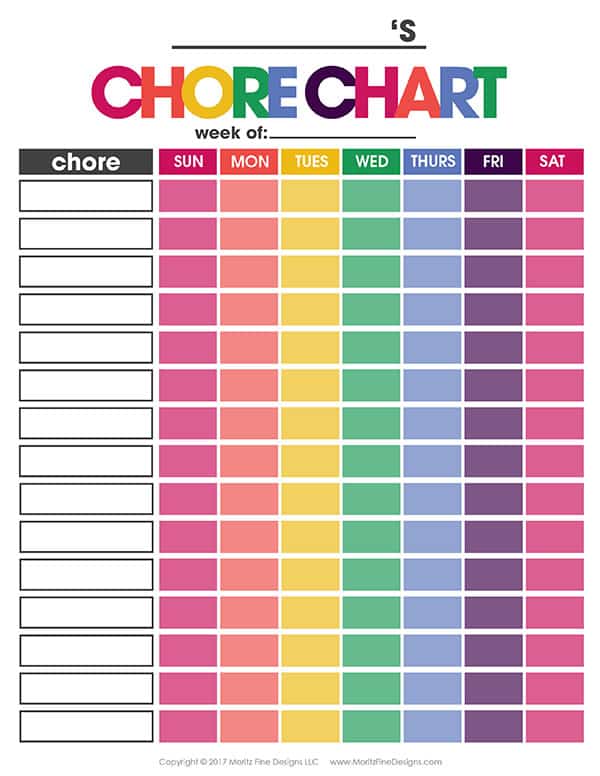 You could easily make a copy of this chart for each kid in your house every week. This turns out to be a fair amount of printing, but it doesn't bother me because we get TONS of prints each month on our HP Instant Ink Plan.
If you don't want to print it a bunch of times, it might be easier to print one for each child and then laminate them with these self-laminating sheets. The kids can use dry erase markers to mark off their chores, at the end of the week, they simply erase and start over!
Such a simple way to keep track of chores: it allows both kids and parents to quickly glance at what needs to be done or what has already been checked off!
IT'S TIME TO
GET READY FOR 2023!
Get organized for 2023 with our brand new, easy to use Digital 2023 Planner! Our Planner will help you get organized and stay organized. Oh, and did we mention how pretty it is too? Use code "SAVE5" to save $5 now.