Quick & Easy Fall Snack Mix
All things fall are in the air! From the cool, clear nights to the amazing smells in your home, fall is everywhere!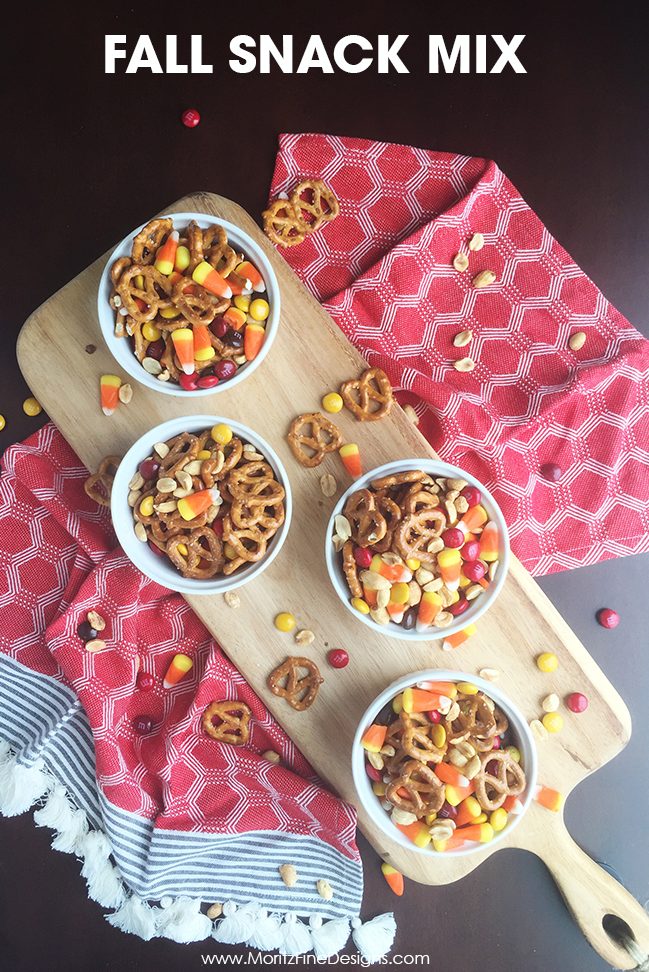 Quick & Easy Fall Snack Mix
One of my favorite things to have on our kitchen counter is a bowl of this fabulous Fall Snack Mix. It's just the perfect combination of sweet and salty. Kids and adults both love this…and quite frankly, can quickly become addicted to this yummy treat.
The best part is that all you have to do is open up 4 bags and dump together. It's so easy!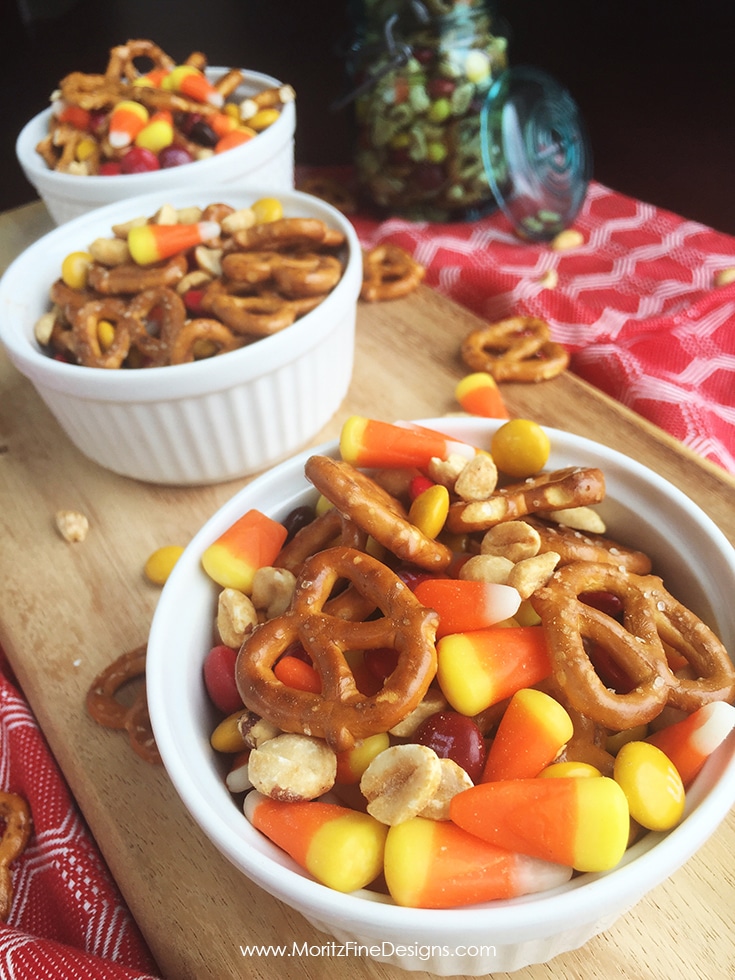 Fall Snack Mix
Prep time:
Total time:
Ingredients
1 bag fall M&M's
1 bag candy corn
1 jar peanuts
1 bag small pretzels
Instructions
Mix together in large bowl.
Want to grab a few other yummy fall recipes? Be sure to try my Taffy Apple Pizza and raved about, 5-star Applesauce Puffs.
IT IS POSSIBLE TO
ENJOY STRESS FREE HOLIDAYS THIS YEAR!
The holiday season can be downright exhausting. We have too many things to do and not enough time to get them done. The 2023 HOLIDAY PLANNER will not only help you get organized, but will also help melt away that holiday stress so that you can actually enjoy the season!