Taffy Apple Pizza | Yummy Fall Dessert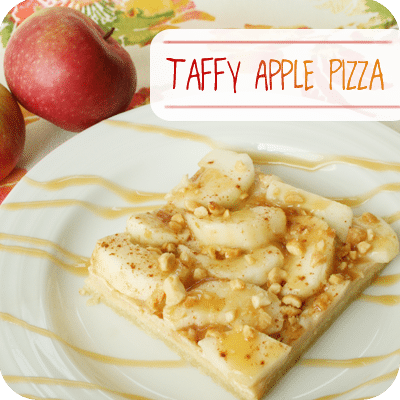 Taffy Apple Pizza is an EASY fall dessert.
This is an oldie recipe of mine I have been making for years…and I am always surprised at how many people have never had it, so I had to share! If you are in need of a fall dessert recipe, this one is super easy and both kids and adults l.o.v.e it! The other thing I like about it is that it's not too heavy..a bit more on the light side of desserts.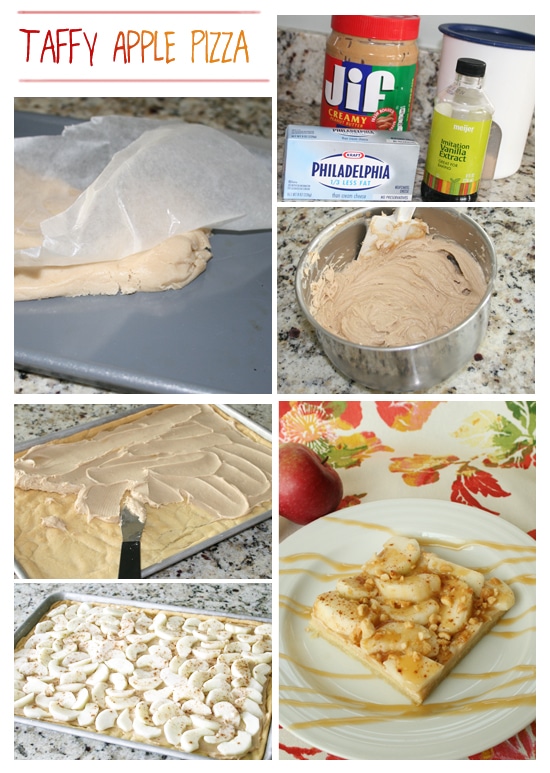 Here's a quick run down of this classic recipe by Pampered Chef… you can click on the link below to print the recipe out.
Taffy Apple Pizza | Yummy Fall Dessert
Author:
Prep time:
Cook time:
Total time:
Yummy light fall recipe.
Ingredients
1 pkg refrigerated sugar cookie dough
1/4 c. creamy peanut butter
1 pkg. (8oz) cream cheese
1/2 c. brown sugar
1/2 tsp. vanilla
2-3 medium apples
1 c. lemon-lime soda
cinnamon
caramel ice cream topping
chopped peanuts
Instructions
Preheat oven to 350 degrees.
Slice and press together cookie dough on pizza pan (press with wax paper).
Bake 10 min. until cookie is lightly browned. Cool completely.
Blend peanut butter, cream cheese, brown sugar and vanilla until smooth. Spread on cookie.
Peel, core and slice the apples. Dip in soda to prevent browning.
Arrange apples on cream cheese mixture. Sprinkle lightly with cinnamon. Drizzle caramel over apples. Sprinkle on nuts.
IT IS POSSIBLE TO
ENJOY STRESS FREE HOLIDAYS THIS YEAR!
The holiday season can be downright exhausting. We have too many things to do and not enough time to get them done. The 2023 HOLIDAY PLANNER will not only help you get organized, but will also help melt away that holiday stress so that you can actually enjoy the season!