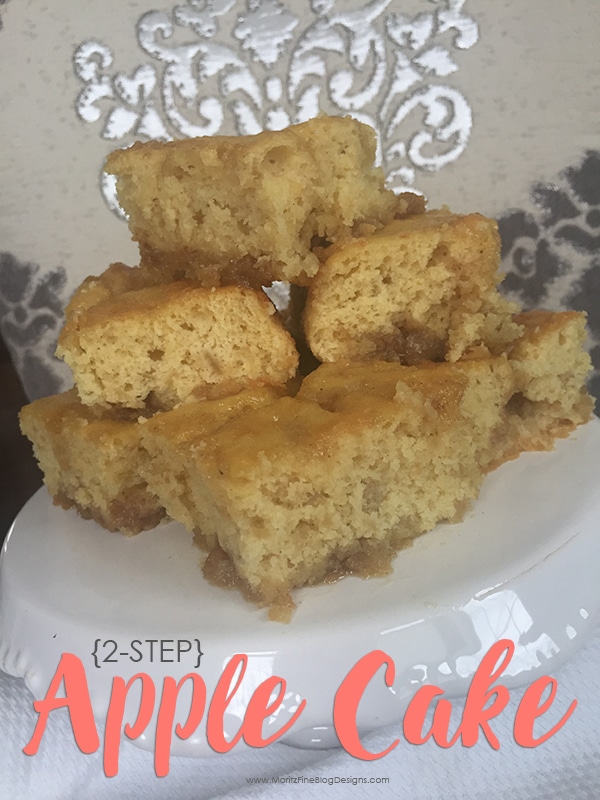 It seems in my current stage of life, I am always in a hurry! Our kids are at the age where we do lots of running around. This means any way I can "cut corners" to save time without sacrificing quality, I do! Here's one of my cheats–
I love this Apple Cake for fall. It make a perfect breakfast coffee cake or dinner dessert! It's totally versatile and the prep time is all of 5 minutes!
Here's how easy this cake is. Grab a yellow cake mix, can of apple pie filling and 4 eggs.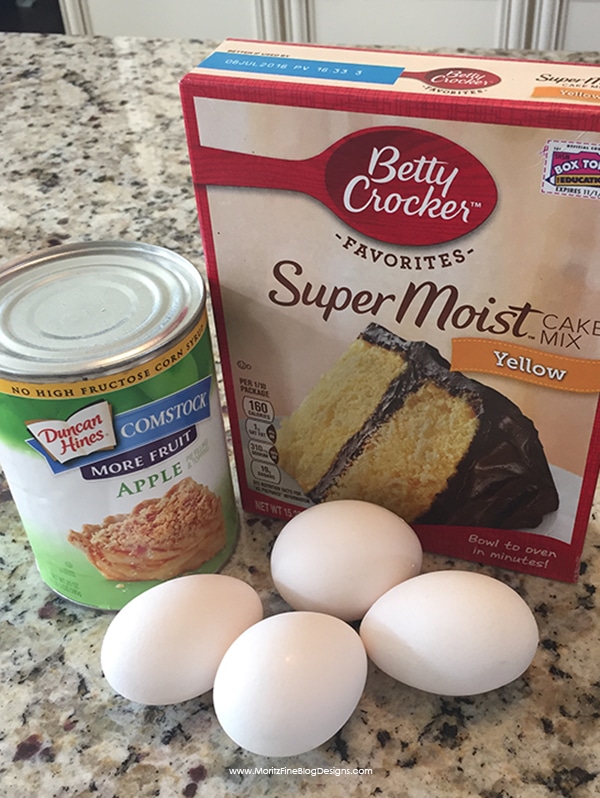 Dump them in a mixing bowl and mix for 2 minutes.
Then pour into a greased and floured 9×13 pan. Mix the rest of the ingredients, crumble on top of the cake and toss in the oven. 2-Steps. Easy. This tastes really yummy if you serve it warm! Mmmm.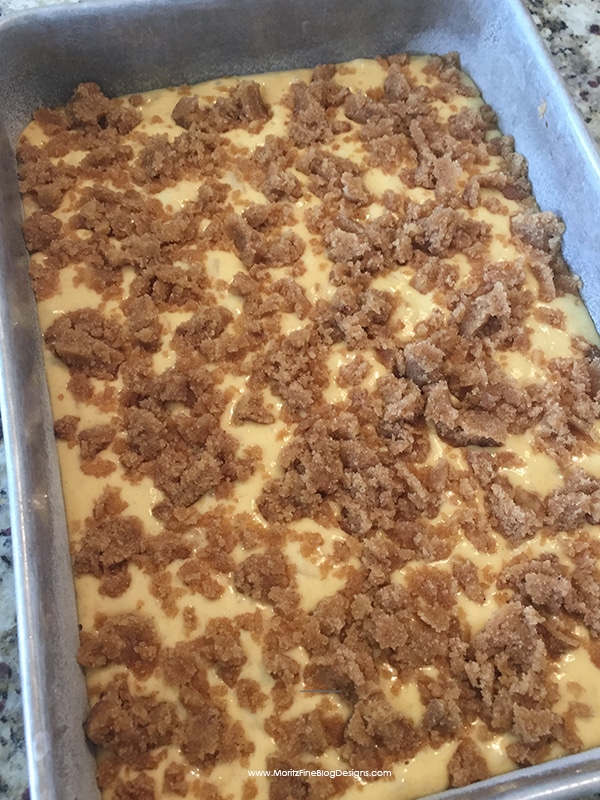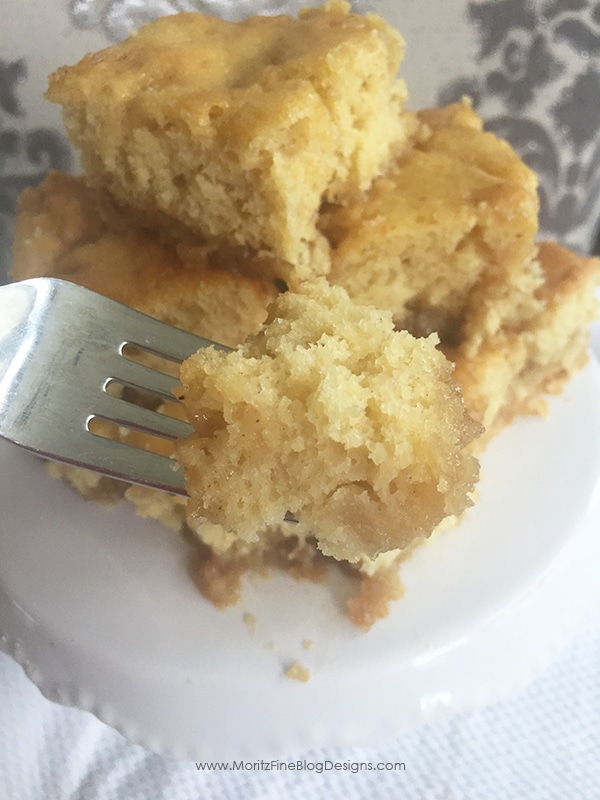 2-Step Apple Cake
Prep time:
Cook time:
Total time:
Ingredients
1 box yellow cake mix
1 can apple pie filling
4 eggs
2 Tablespoons flour
3 Tablespoons butter, melted
1/2 cup brown sugar
1/2 cup sugar
1 teaspoon cinnamon
Instructions
Mix cake mix, pie filling and eggs approx. 2 min. and pour into a greased/floured 9×13 pan.
Mix the rest of the ingredients and crumble on top of the cake.
Bake 30-40 min. at 350 degrees.
IT IS POSSIBLE TO
ENJOY STRESS FREE HOLIDAYS THIS YEAR!
The holiday season can be downright exhausting. We have too many things to do and not enough time to get them done. The NEW & IMPROVED 2022 Holiday Planner will not only help you get organized, but will also help melt away that holiday stress so that you can actually enjoy the season for a change!