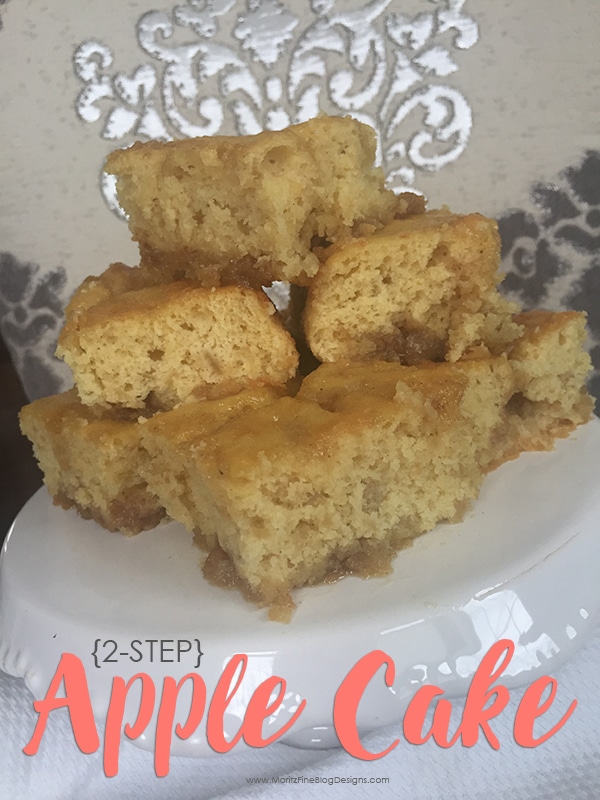 It seems in my current stage of life, I am always in a hurry! Our kids are at the age where we do lots of running around. This means any way I can "cut corners" to save time without sacrificing quality, I do! Here's one of my cheats–
I love this Apple Cake for fall. It make a perfect breakfast coffee cake or dinner dessert! It's totally versatile and the prep time is all of 5 minutes!
Here's how easy this cake is. Grab a yellow cake mix, can of apple pie filling and 4 eggs.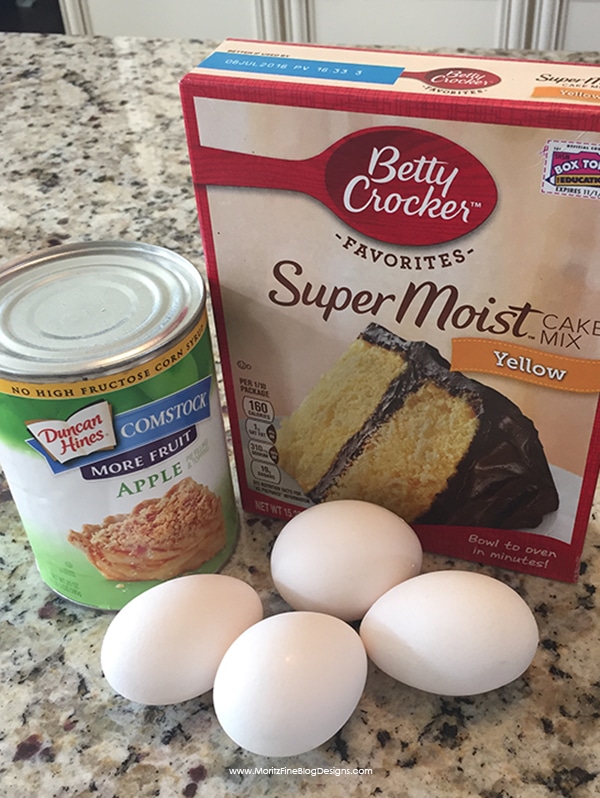 Dump them in a mixing bowl and mix for 2 minutes.
Then pour into a greased and floured 9×13 pan. Mix the rest of the ingredients, crumble on top of the cake and toss in the oven. 2-Steps. Easy. This tastes really yummy if you serve it warm! Mmmm.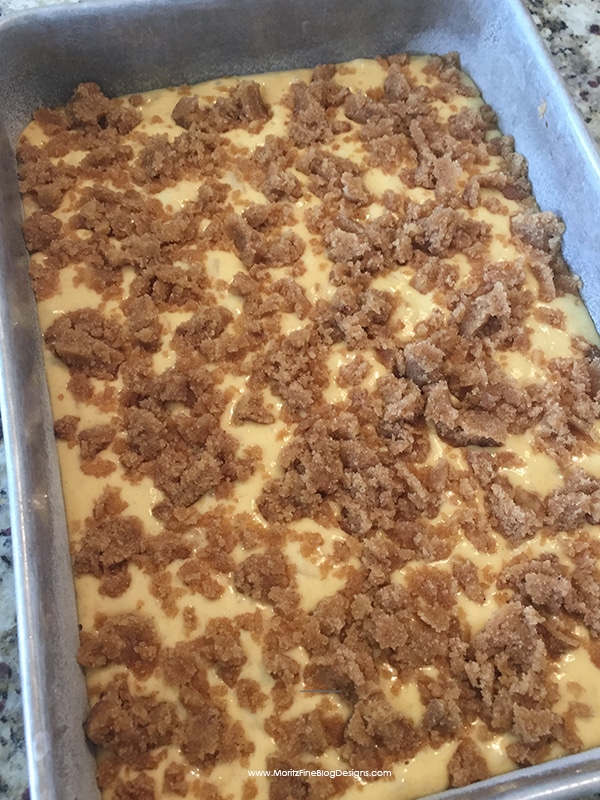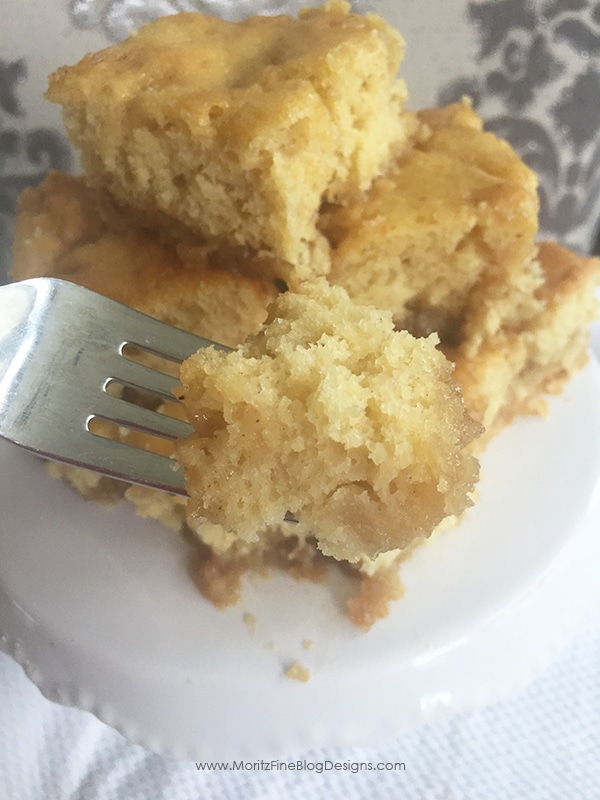 2-Step Apple Cake
Prep time:
Cook time:
Total time:
Ingredients
1 box yellow cake mix
1 can apple pie filling
4 eggs
2 Tablespoons flour
3 Tablespoons butter, melted
1/2 cup brown sugar
1/2 cup sugar
1 teaspoon cinnamon
Instructions
Mix cake mix, pie filling and eggs approx. 2 min. and pour into a greased/floured 9×13 pan.
Mix the rest of the ingredients and crumble on top of the cake.
Bake 30-40 min. at 350 degrees.
SURVIVE YOUR SUMMER!
---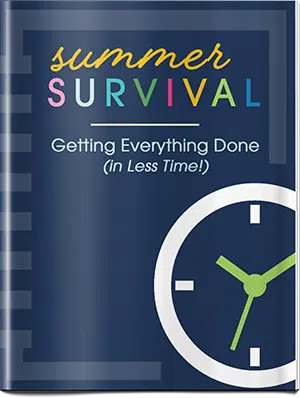 Want to keep your sanity this summer?! Simply opt-in below to get the Summer Survival Guide: Getting Everything Done(in Less Time!) sent straight to your inbox!