Free Printable Outdoor Planting Tracker & Organizer
Every. Single. Year. I go through the same thing. I rack my brain trying to remember how many yards of mulch we ordered or how many bags we bought the previous year. My husband and I discuss and finally come to a conclusion…I don't think we ever get it right. We either under estimate or over estimate! UGH.
The same goes for the flowers! I typically put the same kinds of flowers from year to year in each bed but if I knew how many flats of each kind of flower I have bought in the past, it sure would make life easier!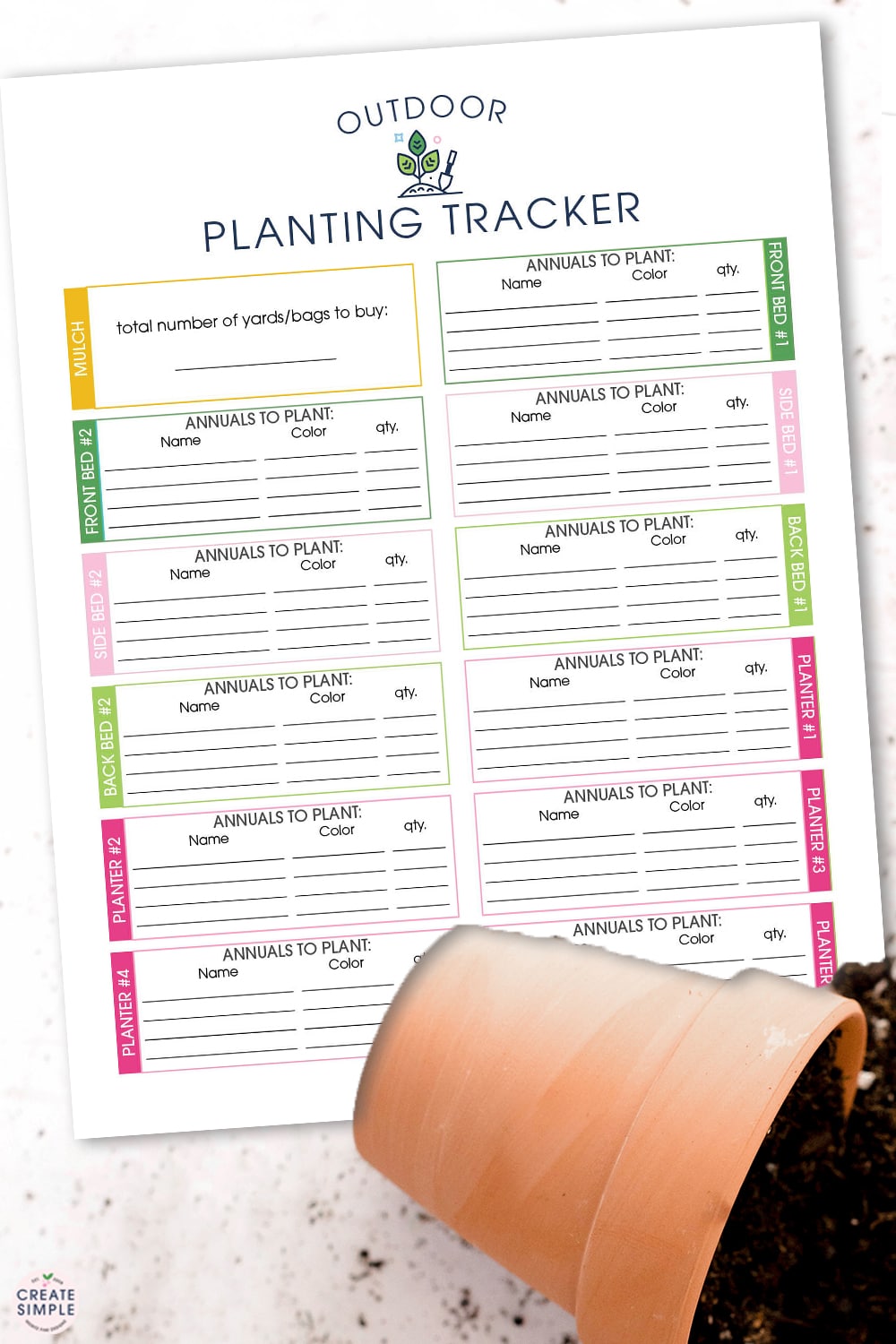 Outdoor Planting Tracker
Why I haven't ever written it down is beyond me! BUT, this year is going to be different for all of us! I created a simple "Outdoor Planting Tracker."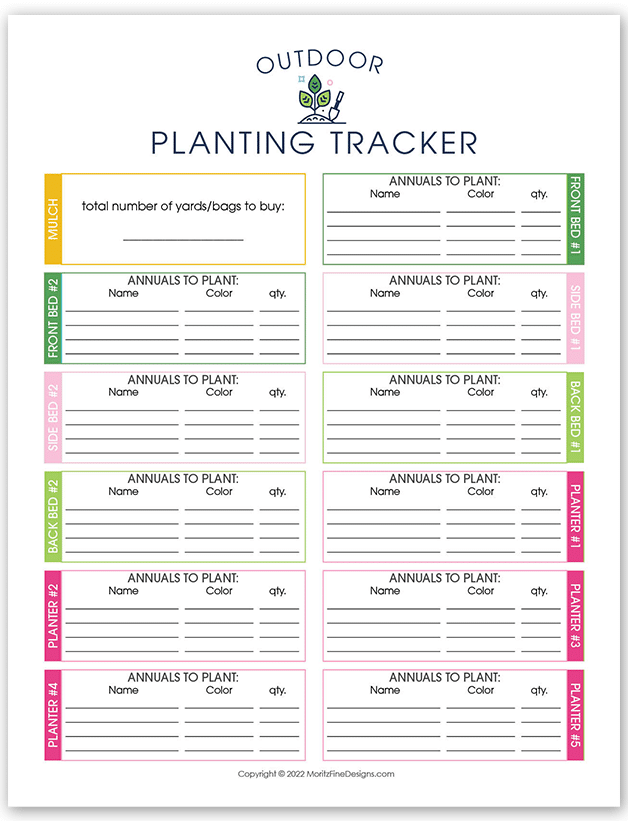 You can use it two ways. You can use it to track what you plant this year so that you know how much to re-buy the following year OR you can use it as a shopping list of what you would like to buy when you are at the garden center. Find what suits you best!
The key is to use it!…oh and not to forget it when you are going to the garden center to buy your plants! It's a good thing I added bringing my Planting Tracker list to my Daily Task Organizer, or I would have left it in my file drawer and wandered around the garden center aimlessly! Happy Planting! 
IT IS POSSIBLE TO
ENJOY STRESS FREE HOLIDAYS THIS YEAR!
The holiday season can be downright exhausting. We have too many things to do and not enough time to get them done. The 2023 HOLIDAY PLANNER will not only help you get organized, but will also help melt away that holiday stress so that you can actually enjoy the season!