Best Hand Print Fonts | Free Font Friday
I love these Hand Print Fonts. They are so fresh and light and scream SPRING!
Do you love the look of the hand written skinny fonts? Check out this list of Tall & Skinny Fonts.

Not all fonts are commercial free, so check before use!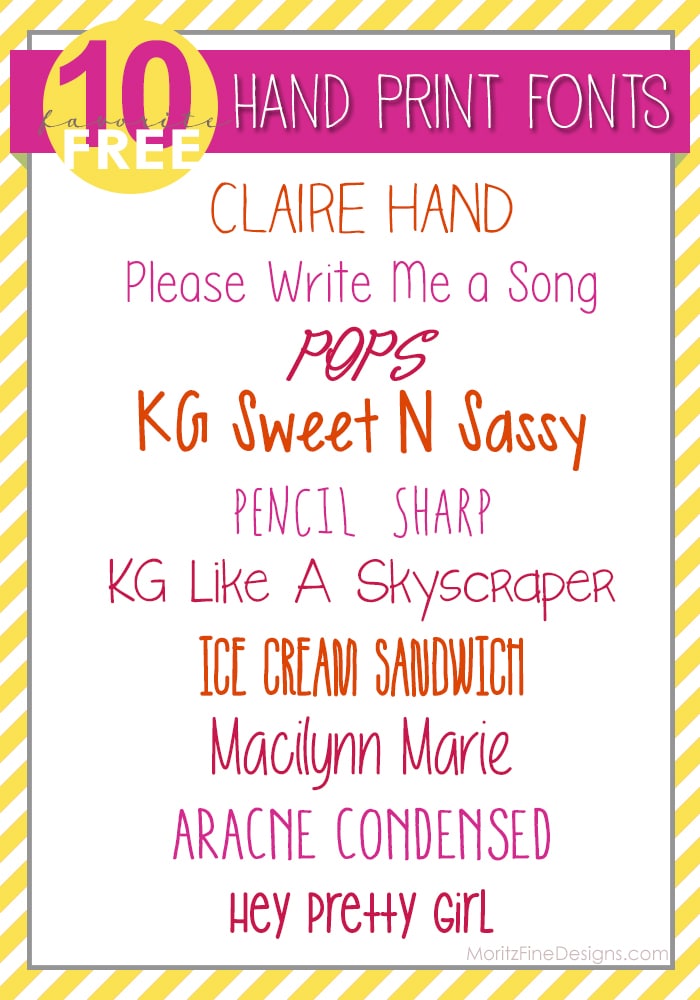 1. Claire Hand | 2. Please Write Me a Song | 3. Pops | 4. KG Sweet N Sassy  | 5. Pencil Sharp
6. KG Like a Skyscraper | 7. Ice Cream Sandwich | 8. Macilynn Marie | 9. Aracne  | 10. Hey Pretty Girl

IT IS POSSIBLE TO
ENJOY STRESS FREE HOLIDAYS THIS YEAR!
The holiday season can be downright exhausting. We have too many things to do and not enough time to get them done. The NEW & IMPROVED 2022 Holiday Planner will not only help you get organized, but will also help melt away that holiday stress so that you can actually enjoy the season for a change!