2019 Printable Calendar | Free Printable
It's only mid-summer, but there are a lot of people who love, love to plan! I have been getting emails for a number of weeks from readers asking for the 2019 calendars. The 2019 Printable Calendar is just what you need!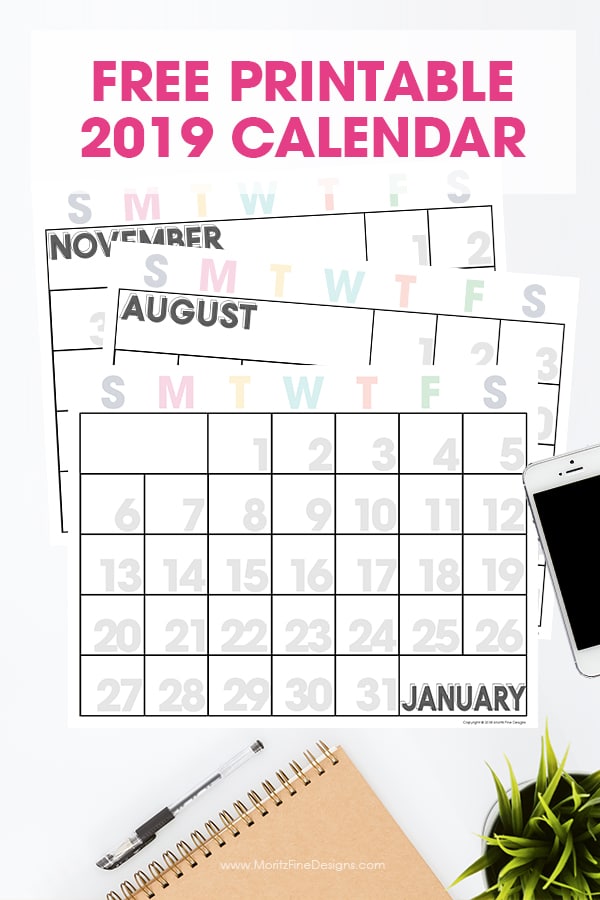 2019 Printable Calendar
I like to keep our family calendar is a visible location so that everyone can see it and doesn't have to ask me a million questions regarding when and where everything is going on. Because my kids are all in high school we like to use the shared iPhone Calendar.
For quick glances, though, I also keep this printable calendar in our mudroom for high visibility.
(btw…for all of my work stuff, I enjoy a the LWSL Planner. I love to create written out to-do lists and check things off. I like flipping the pages and being able to keep lots of notes and ideas on paper.)
Here's and example of what each month looks like: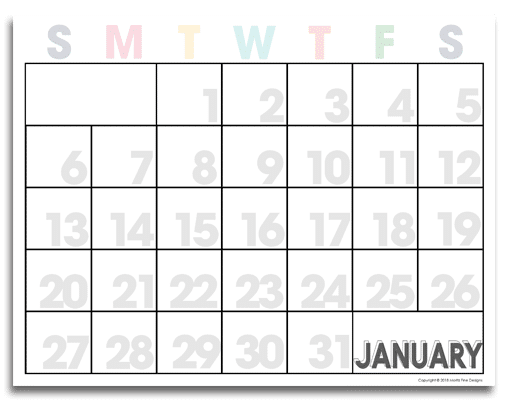 SUPPLIES:
calendar download (just click the link at the bottom of the post)
card stock or better yet, use my favorite paper for printables (I love this because it makes the calendar more durable, print on a thicker, better paper)
OPTIONAL SUPPLIES
(check these ideas out if you want to bind your calendar):
It's Editable!
If you want to type in all of your events before you print the calendar out, you can because the calendar is completely editable in Adobe Reader (don't worry, it's a free program that's probably already installed on your computer!). Print it out after you have added all of your events!
You don't have to add your events to the calendar before you print it out, it's up to you! Simply download and print out the non-editable version.
IT'S TIME TO
GET READY FOR 2024!
Get organized for 2024 with the easy to use monthly 2024 calendar! Simply opt in below to have the FREE calendar sent straight to your inbox.