Summer has arrived!!!
Since summer is "officially" here, I decided it was time to round up some of my favorite fun summer fonts!!. So here is a list of my favorite summer fonts to use for your summer projects.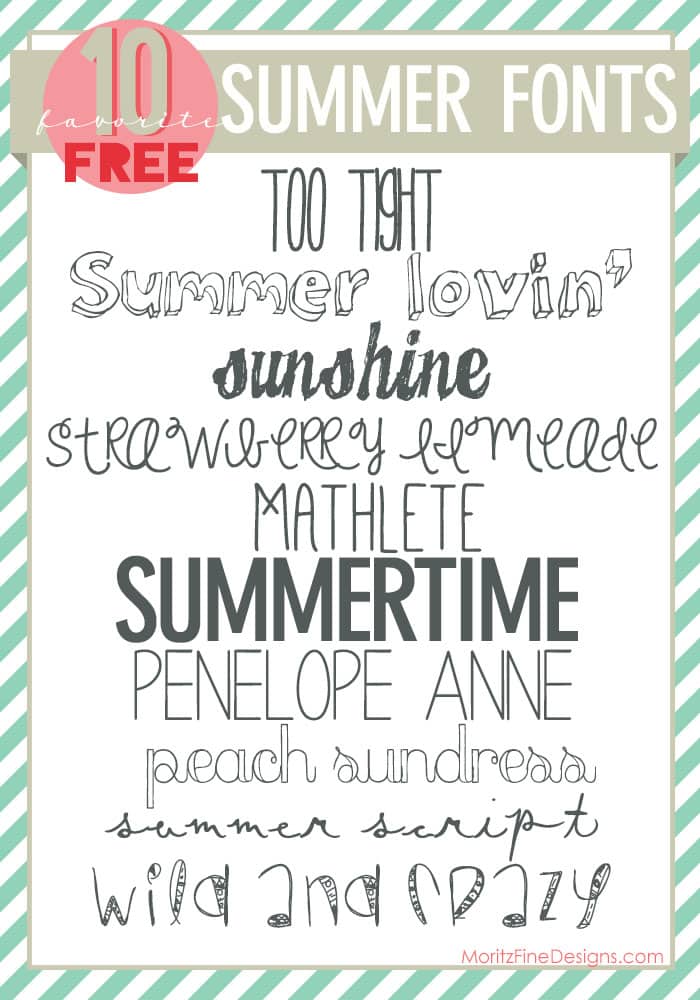 Feel free to use the links to download one or all of these fun summer fonts!
As always, the links for the fonts are below. Not all fonts are commercial free, so check before use!
1.Too Tight | 2.Summer Lovin' | 3. Sunshine | 4.Strawberry Limeade | 5.  Mathlete

6.Summertime | 7.Penelope Anne| 8.Peach Sundress| 9.Summer Script | 10.Wild and Crazy