It's been a long time since we have had a Free Font Friday on the blog. The font addict in me misses it! I am sure many of you do too!
So this week, I decided to take a break from the normal Friday Favorite 5 and bring the fonts back! Be sure to enjoy these new Script Fonts!
If you love Script fonts, be sure to look at my favorite Hand Script Fonts and these amazing Wedding Script Fonts.
Not all fonts are commercial free, so check before use!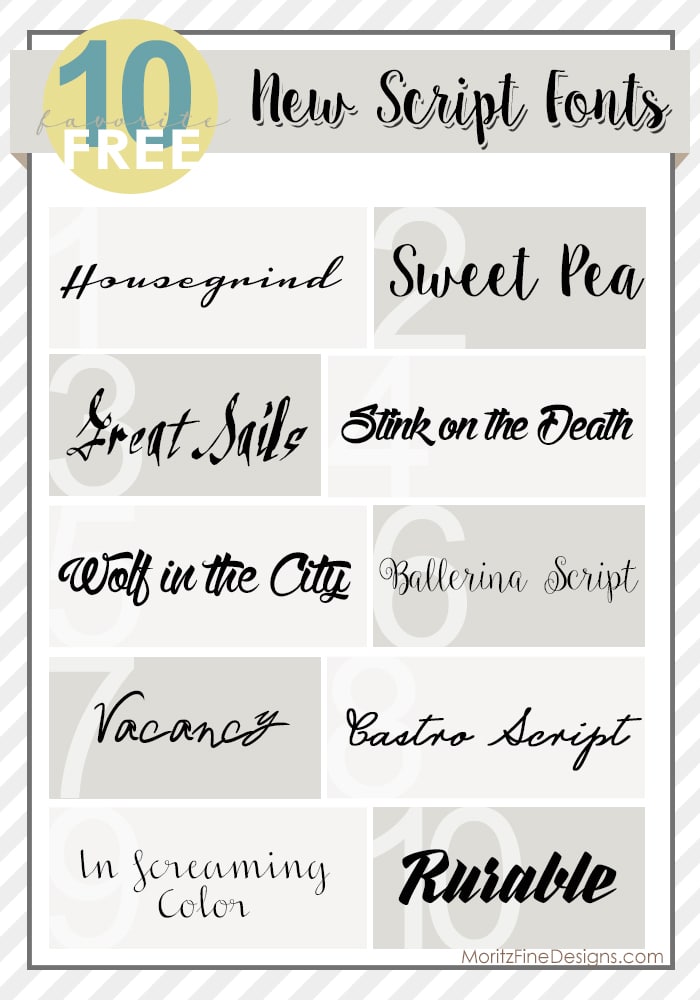 1. Housegrind | 2. Sweet Pea | 3. Great Sails | 4. Stink on the Death | 5. Wolf in the City
6. Ballerina Script | 7. Vacancy | 8. Castro Script | 9. In Screaming Color | 10. Rurable