If you love a bold and striking font, you are going to LOVE this awesome list of the Best Free Bold Fonts I have pulled together for you.
10 Free Bold fonts
Below are some of the latest Best Free Bold Fonts. These fonts are perfect for pairing: with a script font, hand-written font or even a tall & skinny font.
Not all fonts are commercial free, so check before use!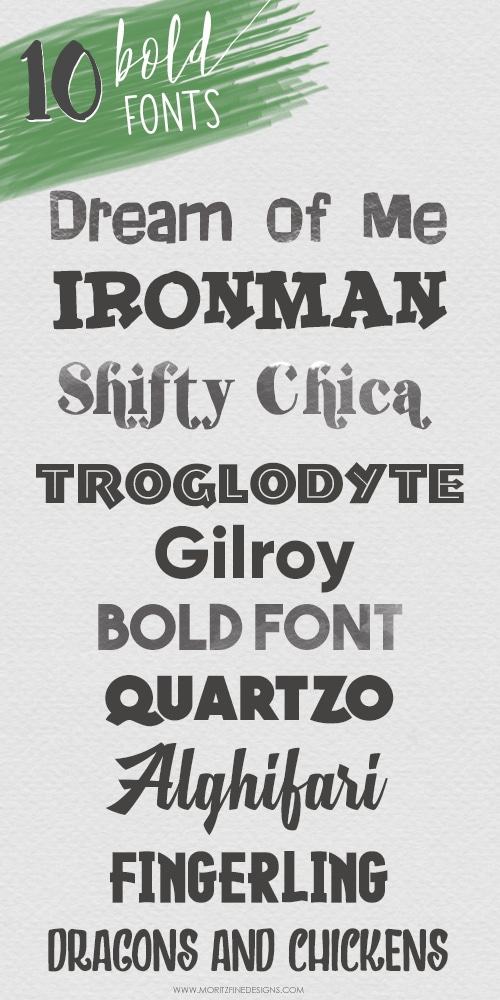 1. Dream of Me | 2. Ironman | 3. Shifty Chica 2 | 4. Troglodytenf | 5. Gilroy
6. The Bold Font | 7. Quartzo | 8. Alghifari | 9. Fingerling | 10. Dragons and Chickens
IT'S TIME TO
GET READY FOR 2023!
Get organized for 2023 with our brand new, easy to use Digital 2023 Planner! Our Planner will help you get organized and stay organized. Oh, and did we mention how pretty it is too? Use code "SAVE5" to save $5 now.