If you love a bold and striking font, you are going to LOVE this awesome list of the Best Free Bold Fonts I have pulled together for you.
10 Free Bold fonts
Below are some of the latest Best Free Bold Fonts. These fonts are perfect for pairing: with a script font, hand-written font or even a tall & skinny font.
Not all fonts are commercial free, so check before use!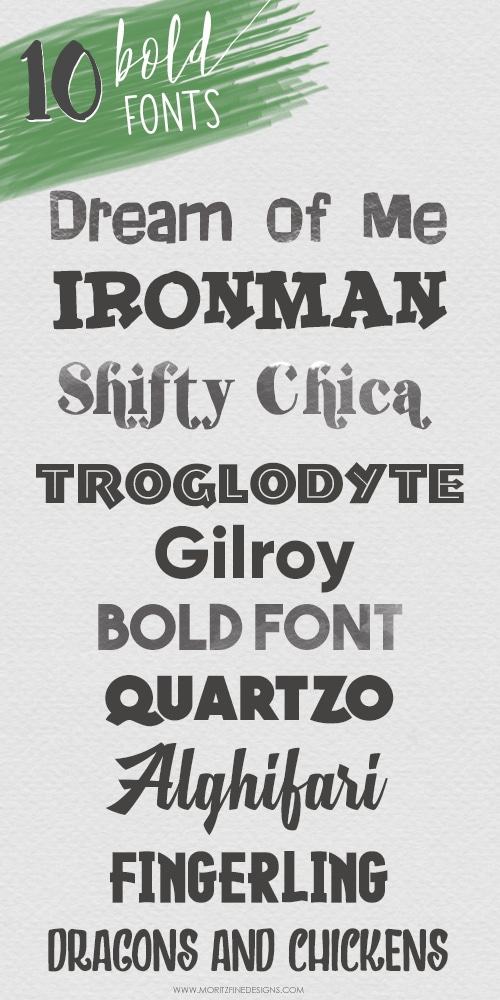 1. Dream of Me | 2. Ironman | 3. Shifty Chica 2 | 4. Troglodytenf | 5. Gilroy
6. The Bold Font | 7. Quartzo | 8. Alghifari | 9. Fingerling | 10. Dragons and Chickens