Grid Fonts | Free Font Friday
Not your normal fonts today, folks! But definitely some best ever Grid Fonts ones to use in just the right time and place! My favorites are the ones that are a bit more versatile, like the Sprint Time, Blue Noon and Orniste. Give them a try and let me know what you think!
Not all fonts are commercial free, so check before use!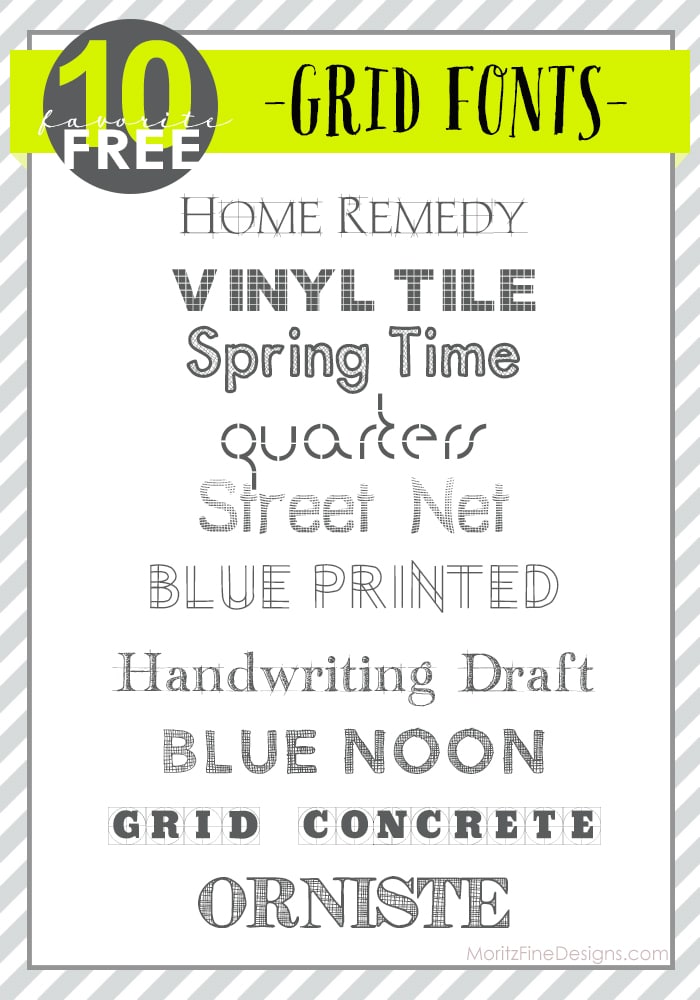 1. Home Remedy | 2. Vinyl Tile | 3. Spring Time | 4. Quarters | 5. Street Net
6. Blue Printed | 7. Handwriting Draft | 8. Blue Noon | 9. Grid Concrete | 10. Orniste
IT IS POSSIBLE TO
ENJOY STRESS FREE HOLIDAYS THIS YEAR!
The holiday season can be downright exhausting. We have too many things to do and not enough time to get them done. The NEW & IMPROVED 2022 Holiday Planner will not only help you get organized, but will also help melt away that holiday stress so that you can actually enjoy the season for a change!