Best Hand Script Fonts | Free Font Friday
Wedding season is coming and women everywhere are planning, creating and crafting for their upcoming weddings! I have offered a number of fonts that are great for weddings in the past, but wanted to add some more whimsical hand script fonts to the list for the ever-so-popular DIY weddings.
Looking for some other great scripty fonts? Check out this list of Pretty Fonts.

Not all fonts are commercial free, so check before use!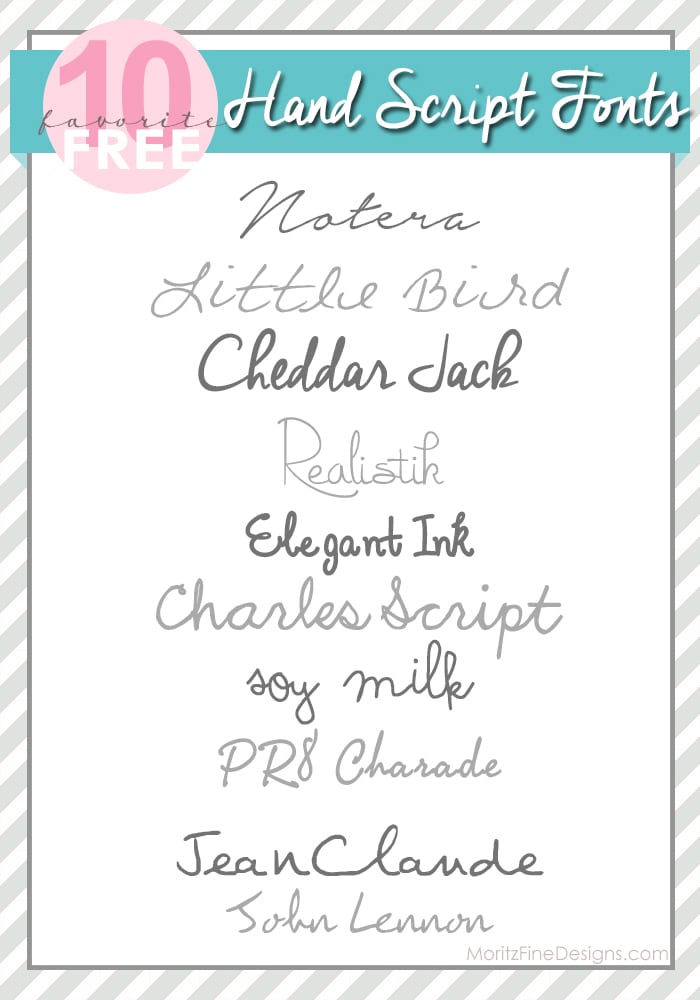 1. Notera | 2. Little Bird | 3. Cheddar Jack | 4. Realistik  | 5. Elegant Ink
6. Charles Script | 7. Soy Milk | 8. PR8 Charade  | 9. Jean-Claude | 10. John Lennon

IT'S TIME TO
GET READY FOR 2024!
Get organized for 2024 with the easy to use monthly 2024 calendar! Simply opt in below to have the FREE calendar sent straight to your inbox.