Wedding season is coming and women everywhere are planning, creating and crafting for their upcoming weddings! I have offered a number of fonts that are great for weddings in the past, but wanted to add some more whimsical hand script fonts to the list for the ever-so-popular DIY weddings.
Looking for some other great scripty fonts? Check out this list of Pretty Fonts.

Not all fonts are commercial free, so check before use!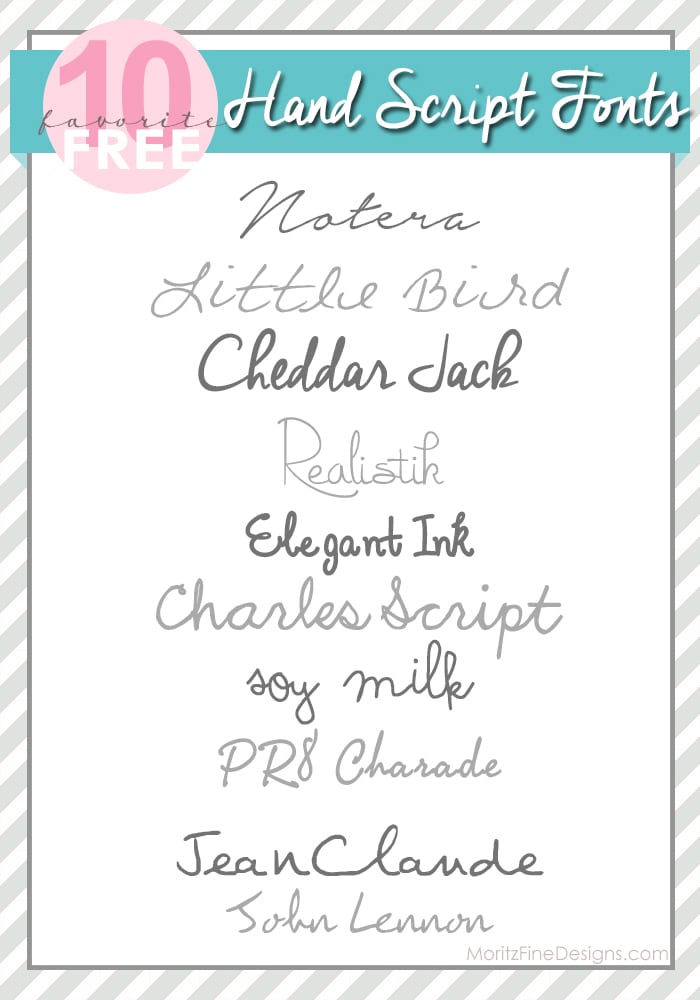 1. Notera | 2. Little Bird | 3. Cheddar Jack | 4. Realistik  | 5. Elegant Ink
6. Charles Script | 7. Soy Milk | 8. PR8 Charade  | 9. Jean-Claude | 10. John Lennon