Best Hand Script Fonts | Free Font Friday
Wedding season is coming and women everywhere are planning, creating and crafting for their upcoming weddings! I have offered a number of fonts that are great for weddings in the past, but wanted to add some more whimsical hand script fonts to the list for the ever-so-popular DIY weddings.
Looking for some other great scripty fonts? Check out this list of Pretty Fonts.

Not all fonts are commercial free, so check before use!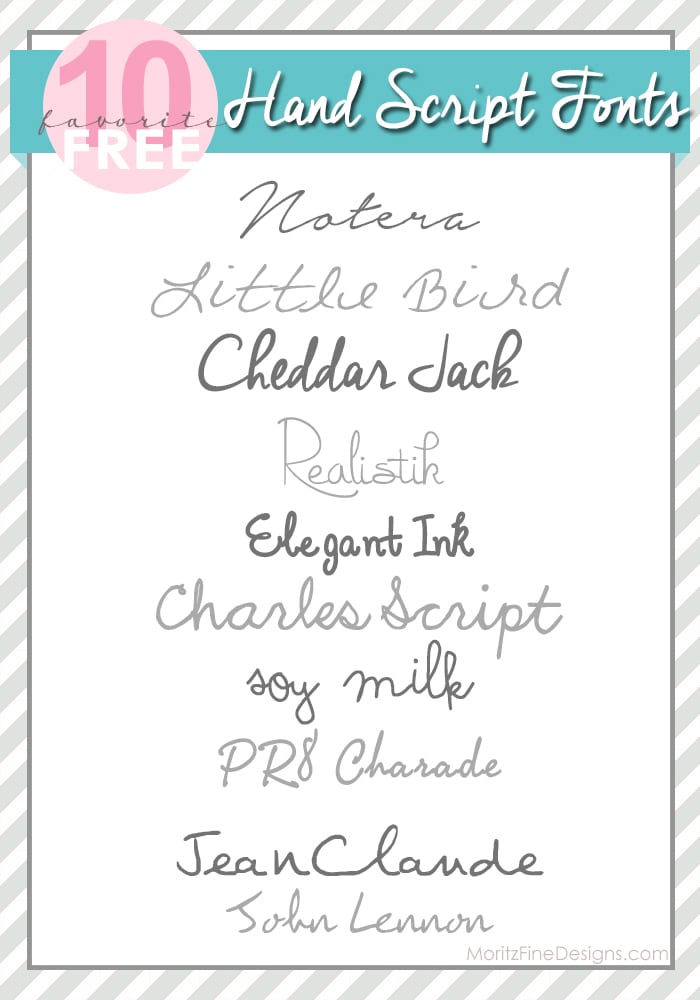 1. Notera | 2. Little Bird | 3. Cheddar Jack | 4. Realistik  | 5. Elegant Ink
6. Charles Script | 7. Soy Milk | 8. PR8 Charade  | 9. Jean-Claude | 10. John Lennon

IT IS POSSIBLE TO
ENJOY STRESS FREE HOLIDAYS THIS YEAR!
The holiday season can be downright exhausting. We have too many things to do and not enough time to get them done. The NEW & IMPROVED 2022 Holiday Planner will not only help you get organized, but will also help melt away that holiday stress so that you can actually enjoy the season for a change!