free FONT friday | school's out! celebrate with school fonts
We are celebrating in our house because SCHOOL IS OUT today!! Summer has arrived I thought I would finish out the school year with my favorite school fonts for you!
As always, the links for the fonts are below. Not all fonts are commercial free, so check before use!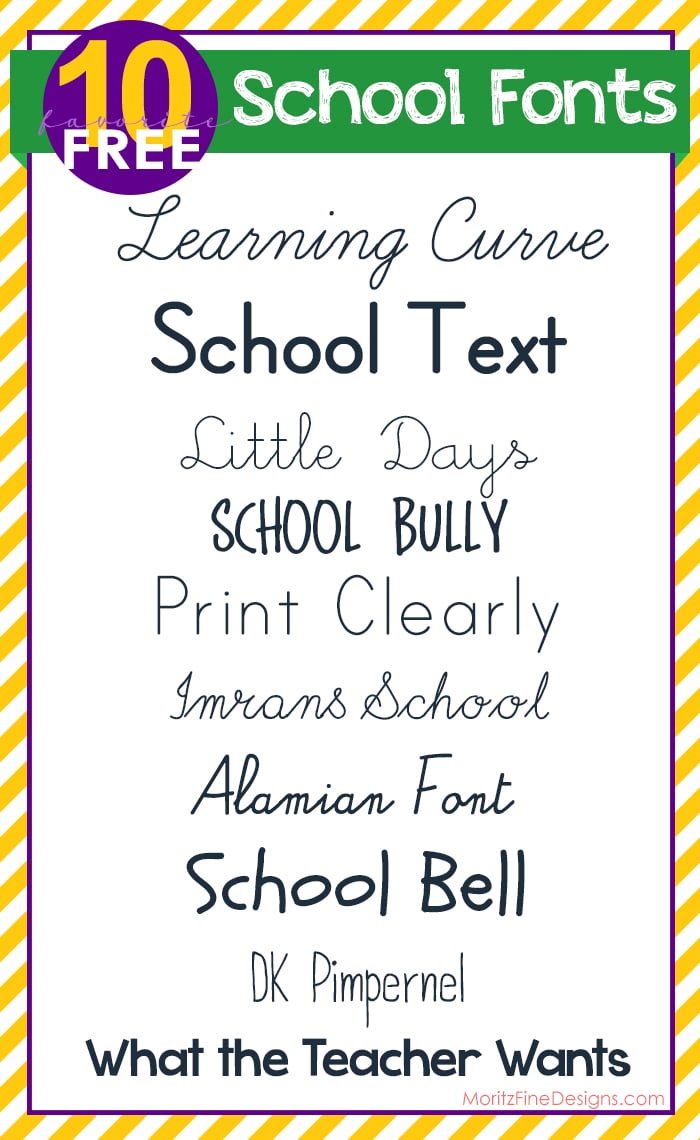 1. Learning Curve | 2. School Text  | 3. Little Days | 4. School Bully | 5. Print Clearly
6. Janda Curlygirl Serif | 7. Alamain Font | 8. School Bell| 9. DK Pimpernel | 10. What the Teacher Wants
IT IS POSSIBLE TO
ENJOY STRESS FREE HOLIDAYS THIS YEAR!
The holiday season can be downright exhausting. We have too many things to do and not enough time to get them done. The 2023 HOLIDAY PLANNER will not only help you get organized, but will also help melt away that holiday stress so that you can actually enjoy the season!