Free Printable Valentine Art
Get your home Valentine's Day ready! It's as easy as click, print and hang with this free printable Valentine Art.
Let me help you decorate any room in your house in just 5 minutes or less. You can use the simple Valentine home decor to update your home for the season of love. The best tip ever to decorating on a budget is to print for pennies using my tips and tricks I share here.
Free Printable Valentine Art & Home Decor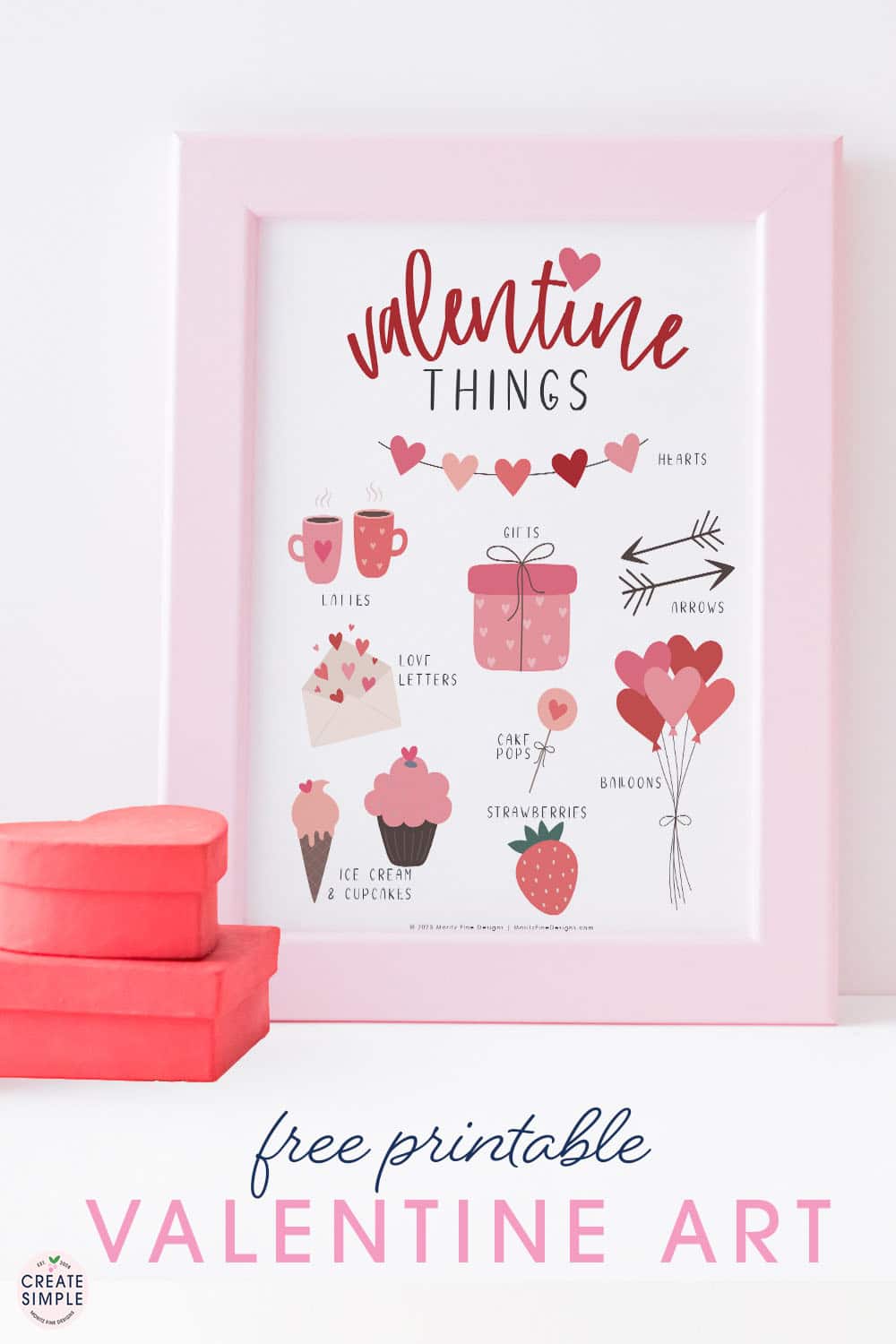 You can quickly and easily add this decor to your home. Just follow the following steps. First, if you would love to decorate with this free "Valentine Things" sign, click the button link at the bottom of this post to get the pdf sent immediately to you via your email.
Get more Valentine's Day printables! From home decor to games for the kids and everything in between we've got lots of ideas for you!
Next, I prefer to print the art on card stock or print at my local Staples or UPS store. The poster size (Be sure to always ask for a colored engineering print because they are huge and typically only run about $5 to $6!) is also a great option. The pdf download allows you to resize the this artwork to any size you prefer without losing image quality. If you don't have card stock on hand, you can use regular printer paper. Be for-warned, however, that the print won't be quite as crisp or bold in color.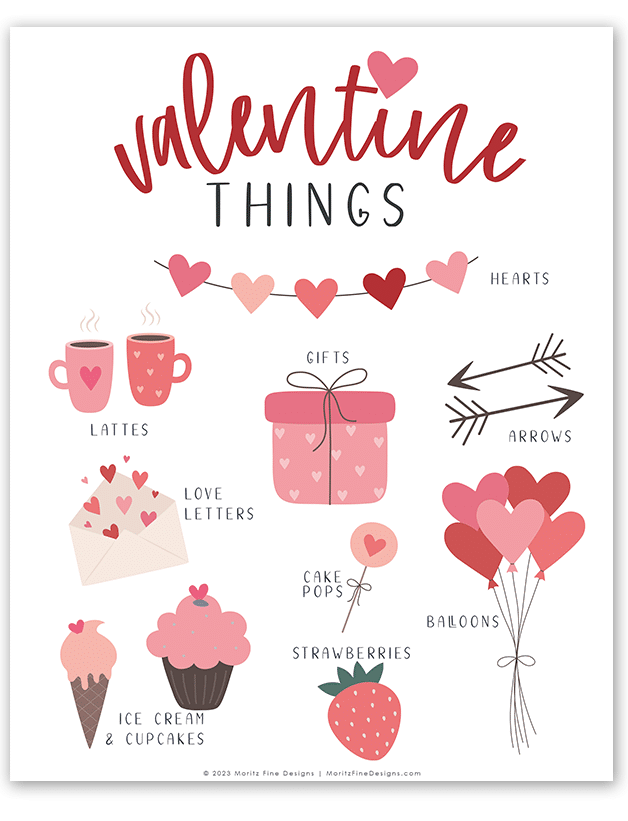 Last, now you can add your print to a frame. Maybe it's time to get creative—you don't have to run to the store and grab a frame if you don't want. Instead, you can try some other options. Have some art already hung in your home? Simply replace it with the temporary Valentine art. Want some other great framing options? Make a trip to a thrift store and find a frame—it may be perfect as is, or change it up with a quick coat of spray paint to revitalize it and adjust it to a color that matches your home decor. Not much of a DIY-er? That's ok too, here are my favorite plain and simple frames that I like to decorate with. I have a few of these in our home and love to change them out with each and every seasonal holiday!
IT'S TIME TO
GET READY FOR 2024!
Get organized for 2024 with the easy to use monthly 2024 calendar! Simply opt in below to have the FREE calendar sent straight to your inbox.