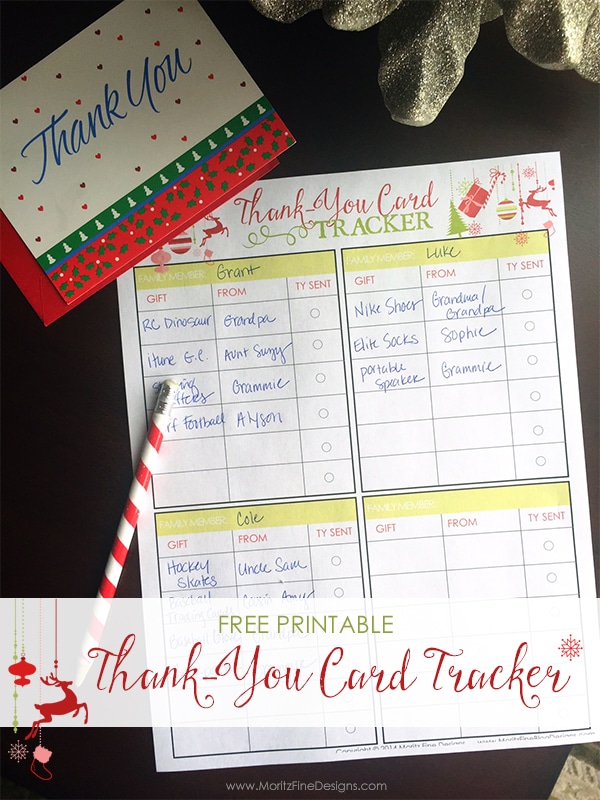 With all the holiday gift giving this year, it's a great idea to keep track of all of  your family gifts that they received and who they were from. Often times the holiday season is so busy that it takes a few weeks before we can sit down, or have our kids sit down, to write thank-you notes. AND, if it's been a few weeks, it possible we would forget who gave what gift.
If you take just a few minutes to write down all of the gifts received right after the gift exchange, you'll be thankful  when you have time a few weeks down the road  to write your thank-you notes. When that time comes, simply pull out your "Thank-You Note Tracker" and write away!
You can grab the download from the link at the bottom of the page.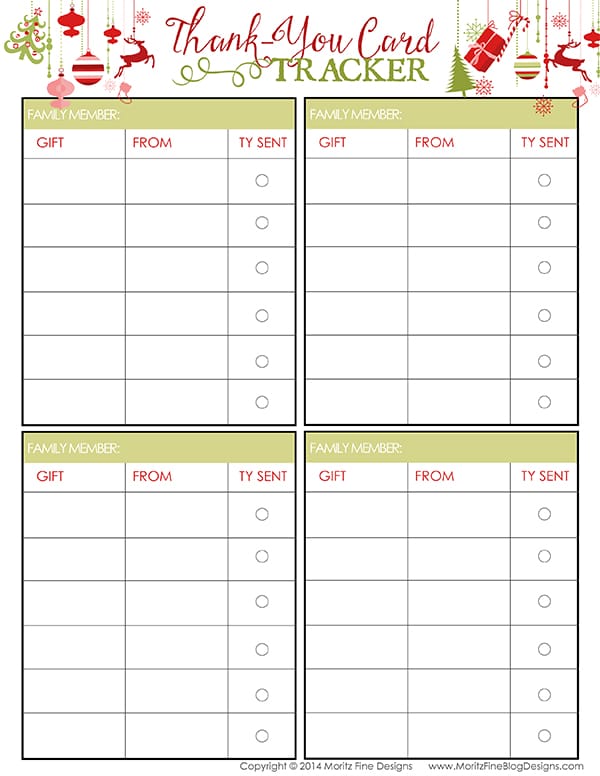 Thank You Note Tracker
IT IS POSSIBLE TO
ENJOY STRESS FREE HOLIDAYS THIS YEAR!
The holiday season can be downright exhausting. We have too many things to do and not enough time to get them done. The NEW & IMPROVED 2022 Holiday Planner will not only help you get organized, but will also help melt away that holiday stress so that you can actually enjoy the season for a change!