free FONT friday | free contemporary fonts
Simple, Fresh Clean!
Enjoy some of my favorite free contemporary fonts. They are great for business cards, banners, & website headlines.
Feel free to use the links to download one or all of these great contemporary fonts!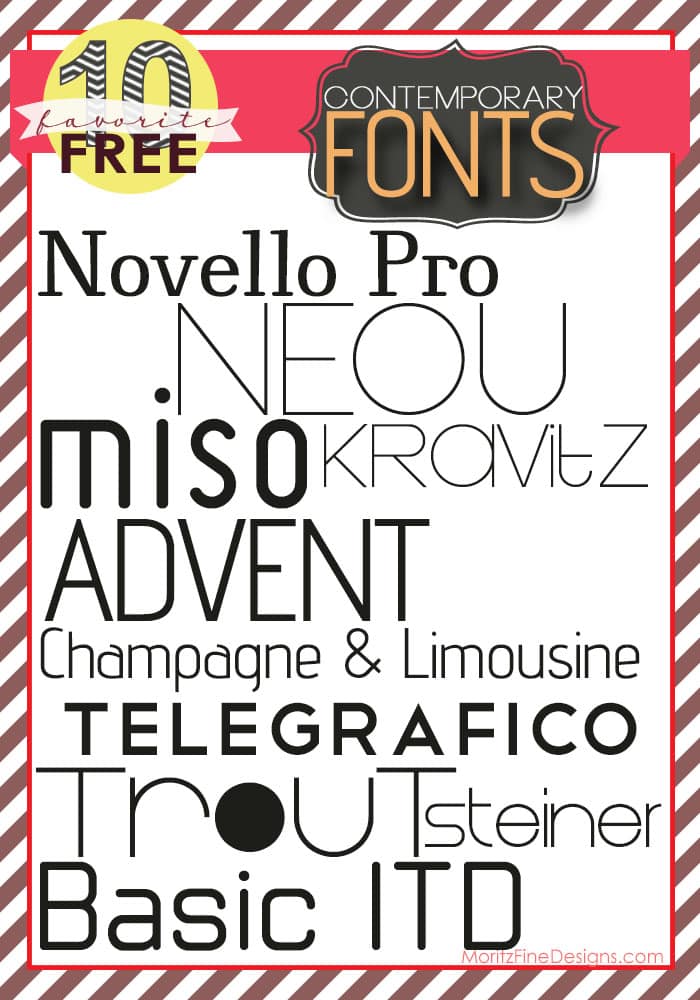 As always, the links for the fonts are below. Not all fonts are commercial free, so check before use!
1.Novello Pro | 2. Neou | 3. Miso | 4.Kravitz | 5.  Advent

6. Champagne & Limousine | 7.Telegraphico| 8. Trout | 9.Steiner | 10.Basic ITD

IT'S TIME TO
GET READY FOR 2023!
Get organized for 2023 with our brand new, easy to use Digital 2023 Planner! Our Planner will help you get organized and stay organized. Oh, and did we mention how pretty it is too? Use code "SAVE5" to save $5 now.