Earlier this year I shared  the Best Wedding and Shower Invitation Fonts  with you and WOW! what a hit they have been. It's quite a popular pin on Pinterest!
To add to this list, I've put together a fabulous lis of Swash fonts…which are VERy wedding-like as well! So pretty and they would work well for shower invitations too!
December is just around the corner and that means a rush of engagements! Such a popular time for those guys to finally pull the trigger and ask PoP the question! Which then means the wedding Pinterest board are going to explode!! So enjoy!
Not all fonts are commercial free, so check before use!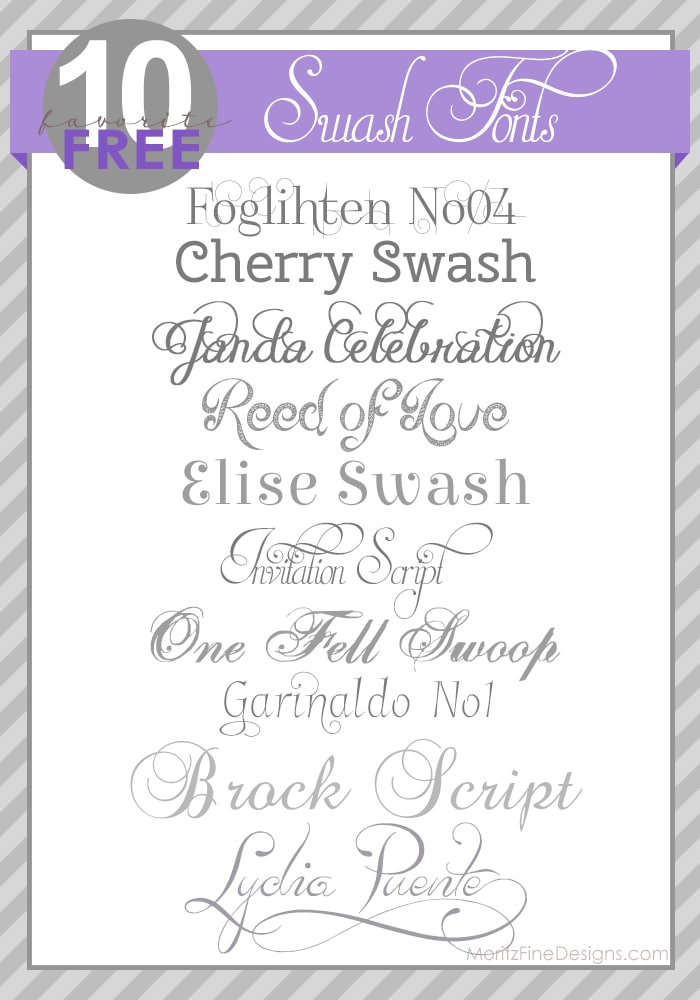 1. Foglihten No04 | 2. Cherry Swash | 3. Janda Celebration| 4. Reed of Love | 5. Elise Swash
6. Invitation Script | 7. One Fell Swoop | 8. Garinaldo No1 | 9. Brock Script | 10. Lydia Puente