I hear it over and over, "Mom, what's the login for _______?" I hear it from my husband too! Not to say I am innocent, there are times I go to log in to a site and my password doesn't work! Ugh. I have to reset the password again. Sure, my browser keeps track of my passwords, but if I go to log in on my phone, I am not auto logged in to sites.
I needed a solution–not just for me, but for everyone in our family.
Digital and Printable Password Tracker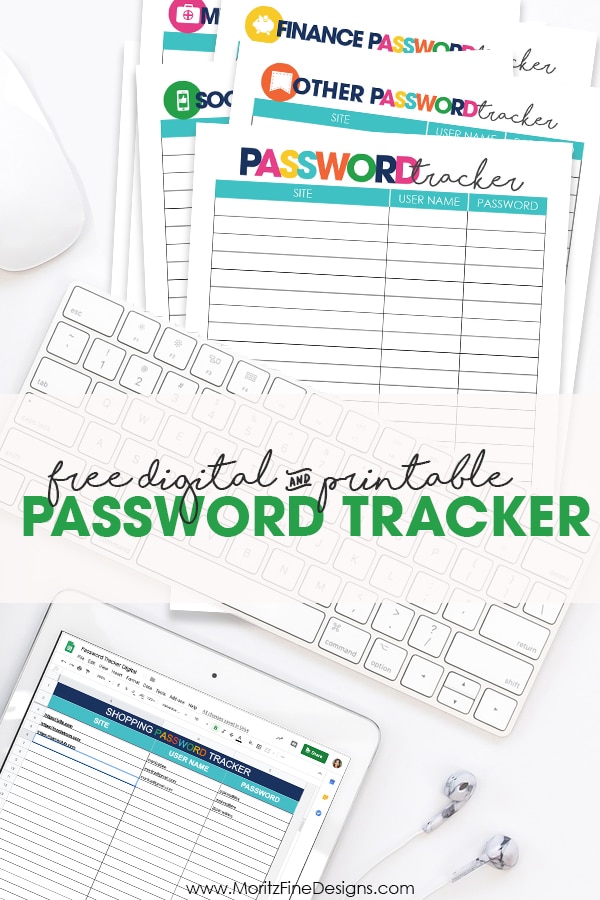 I've had a printable password tracker on the site for a long time, but now I have included a more detailed tracker- a total of 7 pages with categories which include:
home
work
shopping
medical
finance
social
other
The best part is, you can easily add this to your Life Management Binder-remember this is your go to location for all things home and life. It's your one stop for any important information. If you don't have it, you need to grab it now!
In the meantime, the other addition you might love is the Digital Password Tracker. By clicking the download button below you will get both the printable and digital version.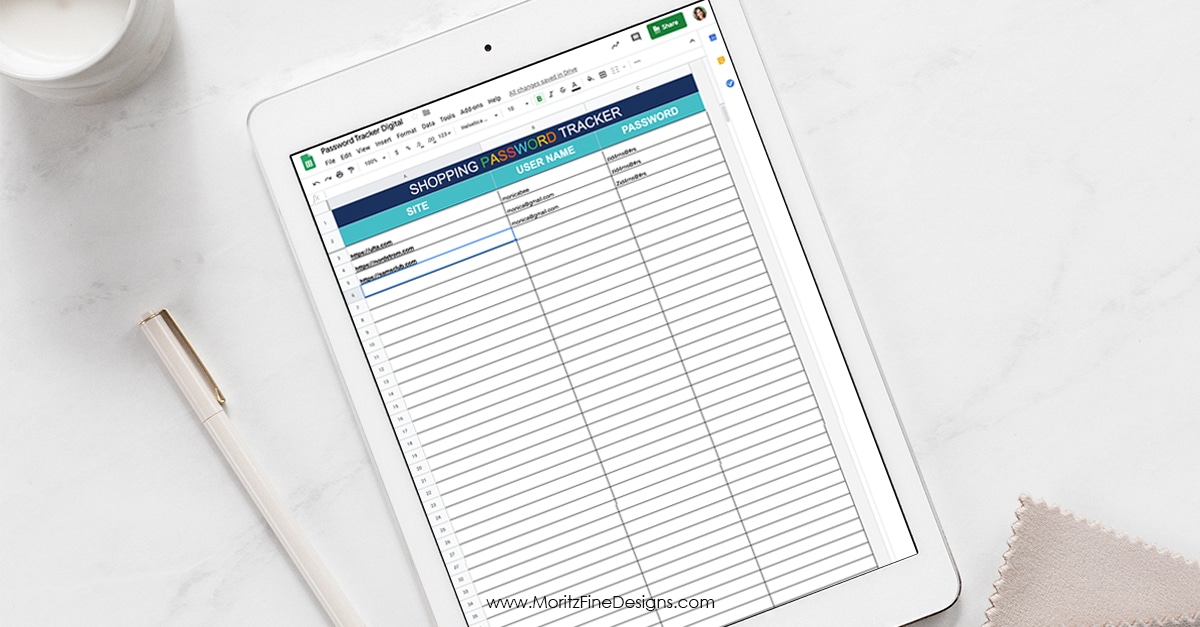 How does the digital version work? The Digital Password Tracker is a .xlxs file- which means that you can use it in Excel, Numbers (Mac) or even in Google Sheets.
Simply download the file below and use it in whichever program you prefer. My recommendation would be to use the Digital Password Tracker in Google Sheets because you will be able to access the file from any device! This means you can even share it with family members–beyond sharing they can add to it and update it as well.
Ready to get started? Click the button below to have the download delivered to your inbox!