Finding affordable friend and teacher gifts during the holiday season is never easy. Many of our kids have had the same teacher over the years and by the time the third kiddo has the same teacher, I start running out of creative ideas!
A gift I have enjoyed giving more recently is bath salts. This Peace, Love & Joy Holiday Bath Salt Trio will take just a few minutes to make and is super affordable.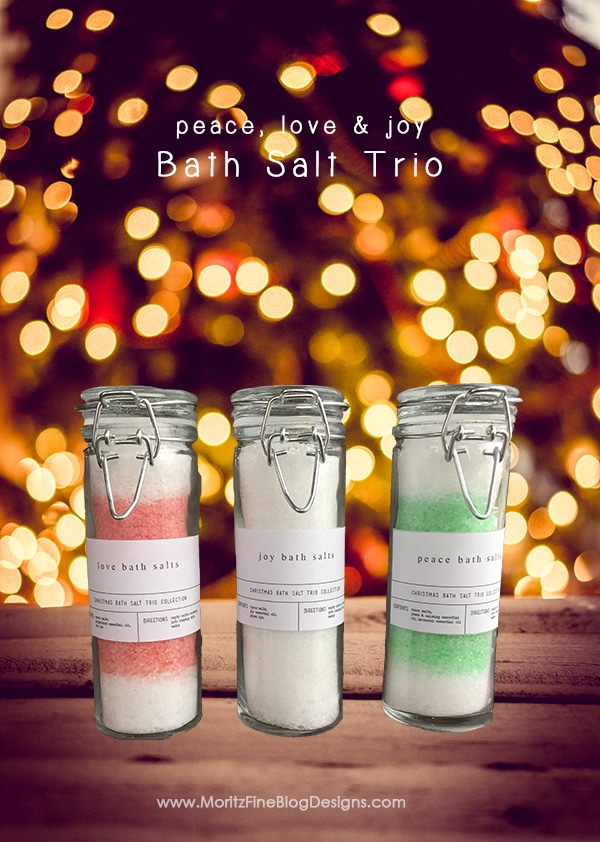 SUPPLY LIST:
You can use any kind of cute container. I found my glass jars at Hobby Lobby. They were $1 each when the glass items were 50% off!
You will need a bag of Epsom Salts and some essential oils. Our family uses Young Living Essential Oils because they are a pure therapeutic grade oil.
For each bottle of glass salt, I used 1 1/2 cups Epsom Salts and the following amounts of oil:
PEACE: Young Living Peace & Calming Essential Oil (5 drops)
LOVE: Young Living Peppermint Oil (3 drops)
JOY:  Young Living Joy Essential Oil (5 drops)
If you want to add color to your bath salts, divide the mixture in 2 and add a few drops of food coloring to the Epsom Salts and mix until evenly distributed. I used red for the Love/Peppermint Bath Salts and green for the PEACE/Peace & Calming Bath Salts. Then, add layers of the Epsom Salt to each jar.
Print out the labels I made and attach to each jar. I used spray adhesive, but double sided tape or even a little bit of glue would work too!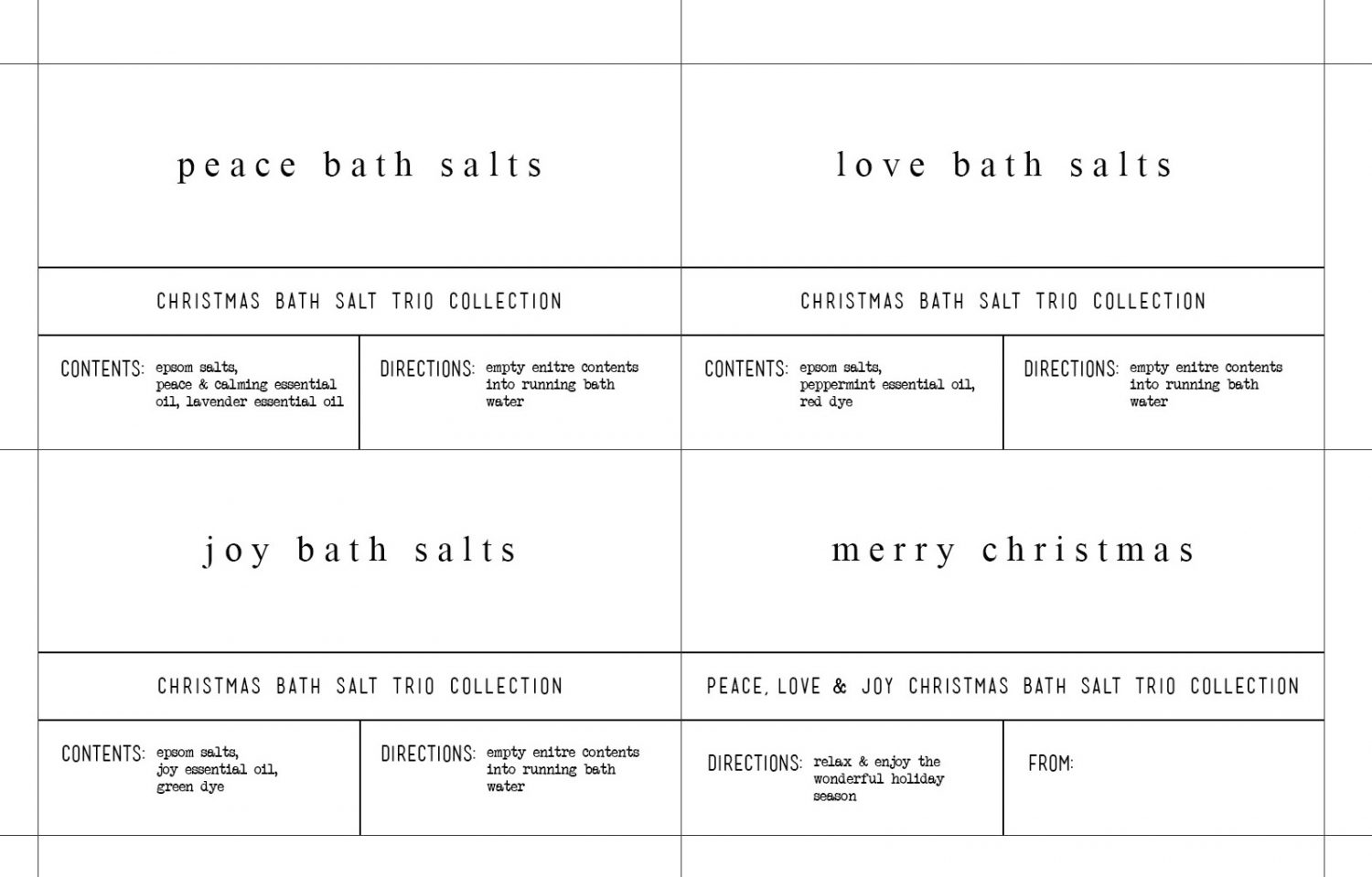 Gather the jars together with the last label and some twine or a ribbon.
If you are looking for some other great essential oil recipes, be sure to check out the Essential Oil Homemade Spa Kit!
IT IS POSSIBLE TO
ENJOY STRESS FREE HOLIDAYS THIS YEAR!
The holiday season can be downright exhausting. We have too many things to do and not enough time to get them done. The 2023 HOLIDAY PLANNER will not only help you get organized, but will also help melt away that holiday stress so that you can actually enjoy the season!