Printable Punch Cards for Kids
Unmotivated. Does this describe your kiddo? Or maybe they just need a little nudge to get a little more done? Maybe they are sitting in front of the screen for way too long each day.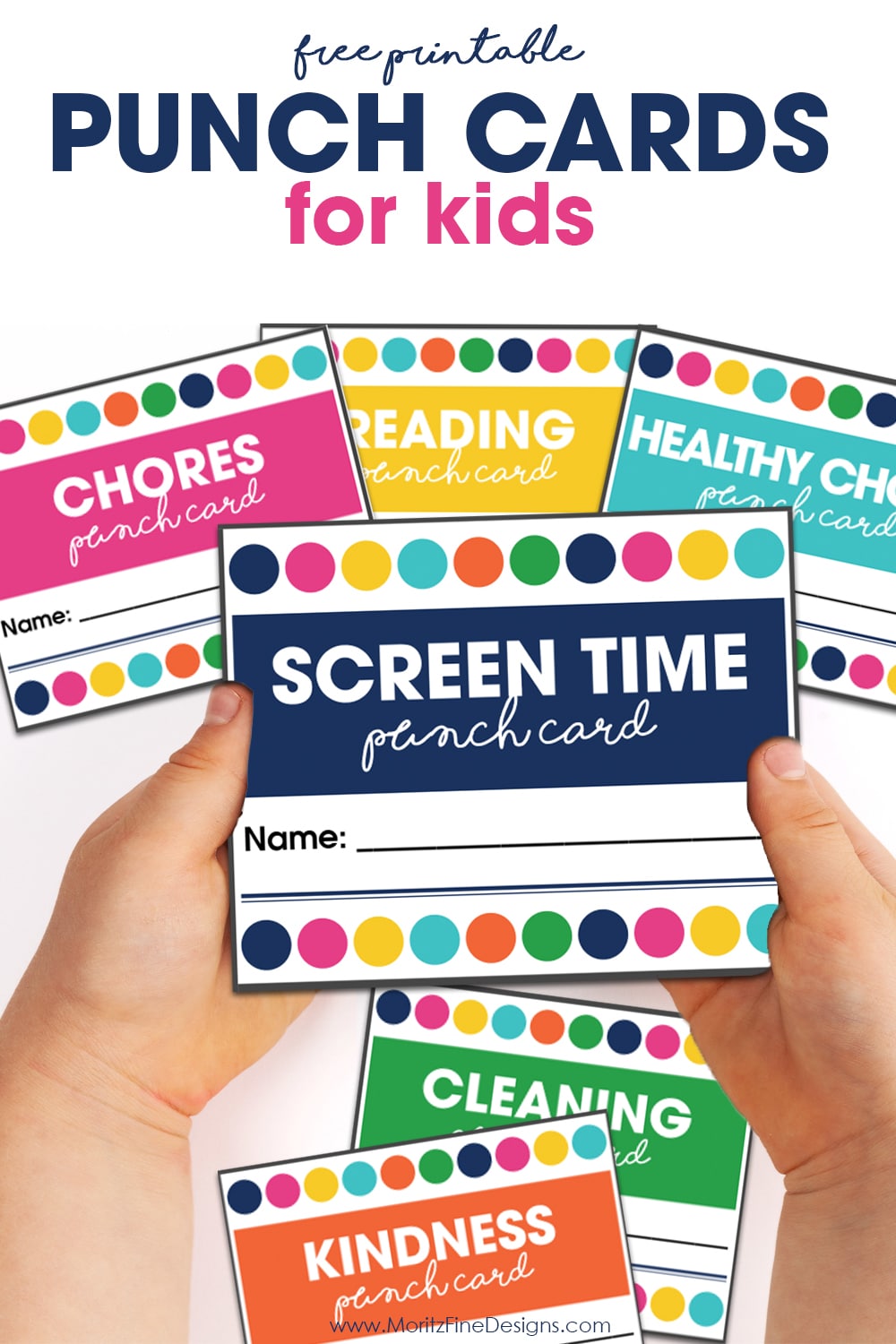 Punch Cards for Kids
It's time to end the arguments by using the free printable Punch Cards for Kids. A large number of included options are available–your child may not need all of them, so use the ones that will work best for them:
Screentime Punch Card: for those that thing they should sit in font of a screen all summer long–make those kids earn their time. The can earn punches how ever your family decides–but you could try by reading a set number of minutes, playing out side daily, and more.
Chores Punch Card: Your kids avoiding their daily chores? Decide on a reward after they earn their punches.
Reading Punch Card: My kids were not readers when they were young, and we needed a motivator–maybe this will work for you too.
Healthy Choice Punch Card: Snack time? Give your kids 2 options, if they choose the healthy option, they get a punch.
Kindness Punch Card: Catch your kids in the act! When you see them doing a random act of kindness, give them a punch! It might just spur on more kind things from them!
Cleaning Punch Card: Did they get their room clean? Pick up their toys? Add a punch to their punch card!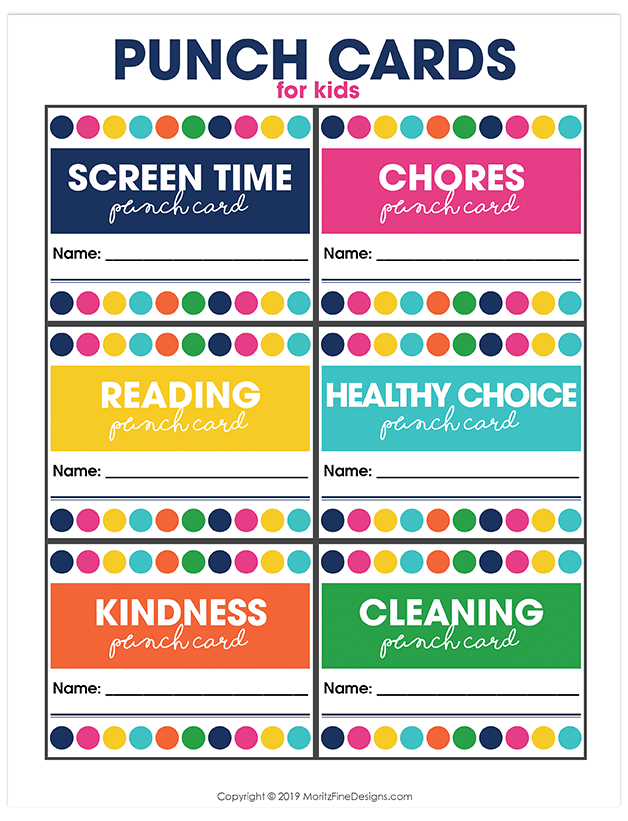 You can make these punch cards even more fun, with fun punches! Your kids will love these punches of all shapes.
Are you ready to get your kids easy and simple punch card system set up? Simply click on the button below to download the Printable Punch Cards for Kids.
IT IS POSSIBLE TO
ENJOY STRESS FREE HOLIDAYS THIS YEAR!
The holiday season can be downright exhausting. We have too many things to do and not enough time to get them done. The 2023 HOLIDAY PLANNER will not only help you get organized, but will also help melt away that holiday stress so that you can actually enjoy the season!