These days, it's more common than not to be wearing a Fitbit, Apple Watch or some other sort of fitness tracker. It's easy each and every day to check our steps. But what we really need to to see the bigger picture of our overall steps–both for the week and the month.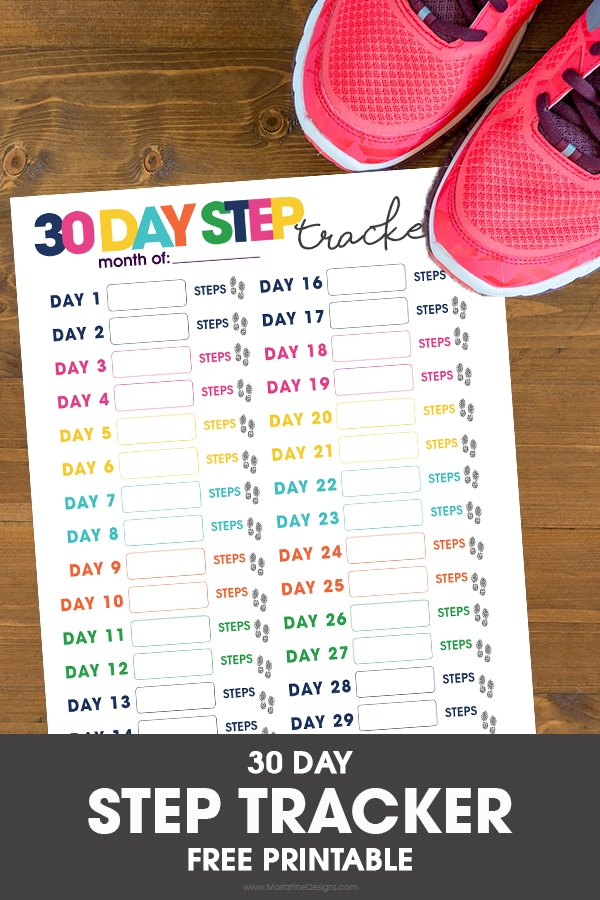 30 Day Step Tracker
When you keep track of our goals, by writing them down, you are much more likely to succeed.
The first step is to set your daily step goal. The second step is to be completely intentional at writing your steps down. You can use the 30 Day Step Tracker, which you can download at the bottom of the post, to record your steps each and every day.
Try to get in the habit of writing your steps down right before you go to bed, in order to get the complete number of steps for the day. It helps to keep your Step Tracker near your nightstand or even in your bathroom to write your steps down as you are getting ready for bed.
Tips to Increase Your Daily Step Count
Work at a desk? Get up every hour for a 2-3 minute brisk walk around the office.
Park further away from store entrances.
Skip the elevator and take the stairs.
Grab the dog and take a walk.
Play with the kids–you would be surprised at how many extra steps this will give you.
On a phone call? Start pacing instead of sitting during the call.
Start a step challenge. It's amazing how a little competition will push you into getting more steps each day.
Take an exercise class or join an adult sports league
Are you ready to start keeping track of your steps? Click the button below to get your free 30 Day Step Tracker.