SWIG Sugar Cookies | Best Sugar Cookie Recipe Ever!
I am not a sugar cookie lover. Nope. I can easily pass them by. I die for oatmeal raisin or chocolate chip, but could care less for a sugar cookies. That all changed when I starting making this recipe a few years ago. I gave this one a try for my sugar-cooking-loving-husband, and fell. in. love!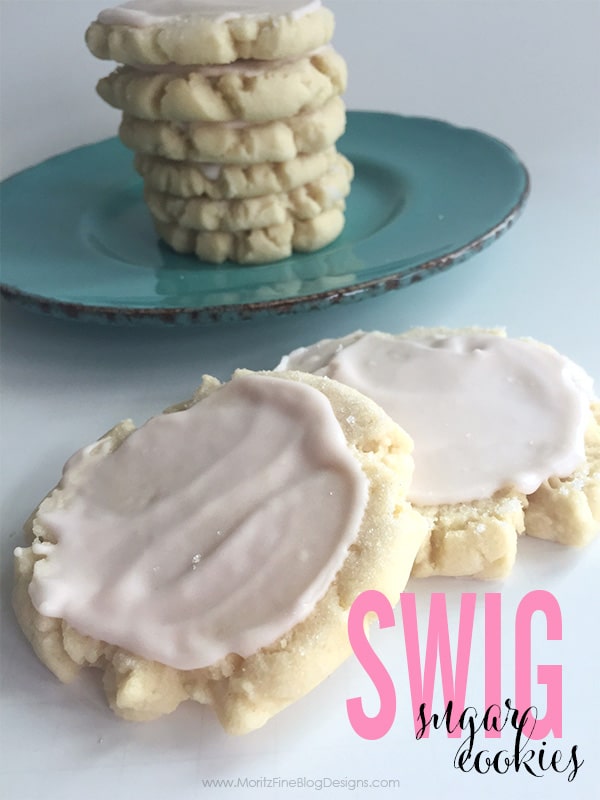 Trust me when I say you won't be able to eat just one! This is the Best Sugar Cookie Recipe Ever!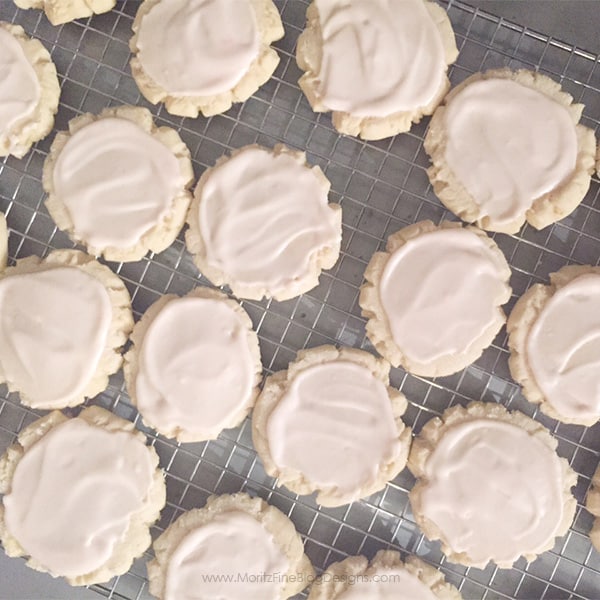 Once you have the cookie dough mixed up, you roll them into balls the size of golf balls (and trust me, you don't want them to be any smaller). Then, place them on your cookie sheet and grab a glass. Dip the bottom of it in water and then dip in some sugar mixed with a pinch of salt. You will want to press down on the cookie until it "spills" out from under the glass.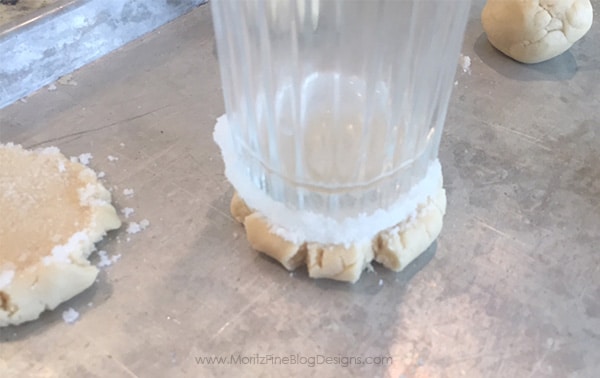 These bake for 8-10 minutes…do not look for them to be golden brown…they won't be! They will just barely look done. Don't second guess yourself and put them in longer, that will just dry the cookie out.
Lastly, whip up this simple frosting and frost the cookies once they are cooled.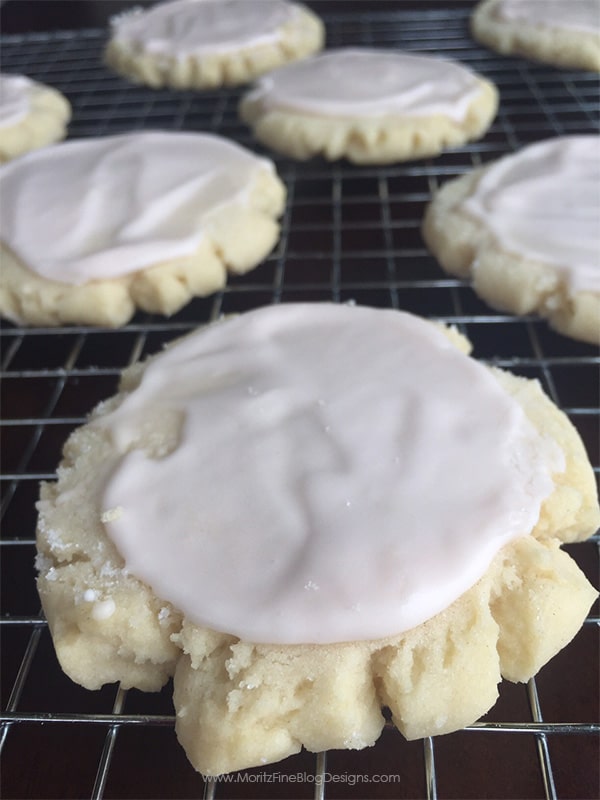 SWIG Sugar Cookies
Author:
Prep time:
Cook time:
Total time:
Ingredients
1 cup butter (@room temp.)
1 1/4 c. sugar
3/4 c. powdered sugar
3/4 c. vegetable oil
2 Tablespoons of Water
2 eggs
1/2 teaspoon baking soda
1/2 teaspoons cream of tarter
1 teaspoon salt
5 1/2 cups of flour
Instructions
Cream together butter and sugar.
Add in vegetable oil, sugar, powdered sugar, water and eggs.
Slowly add in baking soda, cream of tarter, salt and flour.
Roll dough into golf-size balls.
Mix 1/4 c. sugar and a pinch of salt together.
Wet the bottom of a glass, dip into sugar mixture, and push down onto cookie ball. Allow dough to spill out from glass.
Bake 8-10 minutes at 350 degrees.
FROSINT: Cream 1/4 cup butter and 1/3 c. sour cream. Slowly add 1lb. powdered sugar, 1/8 cup milk (alternating with the powdered sugar) and 1 drop red food coloring. Spread on cooled cookies.
IT IS POSSIBLE TO
ENJOY STRESS FREE HOLIDAYS THIS YEAR!
The holiday season can be downright exhausting. We have too many things to do and not enough time to get them done. The 2023 HOLIDAY PLANNER will not only help you get organized, but will also help melt away that holiday stress so that you can actually enjoy the season!