Yummy Pistachio Bread, perfect for Christmas!
Remember the super yummy and easy Pistachio Bread I mentioned I made for our neighbors in Monday's Post? Today I am going to share it with you! My friend and former neighbor has made this bread for years and my kids loved when the doorbell would ring, they would open the door and there was our annual loaf of Holiday Green Pistachio Bread with red sprinkles on top! I think my boys and husband had the loaf gone in less than 5 minutes! For many years, I never even got to taste the bread, because I knew how much they loved it, so I let them have as much as they wanted.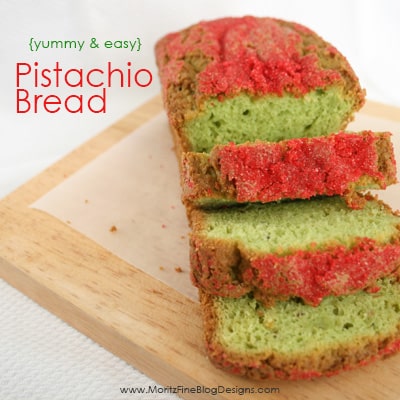 Then, last year, when we moved, I decided I would take a break from making my annual gift of holiday toffee and instead make the bread. After giving away multiple loaves last year and realizing how EASY the bread was to make, I decided I'd make it again this year, especially because we have just been crazy busy. Easy was priority!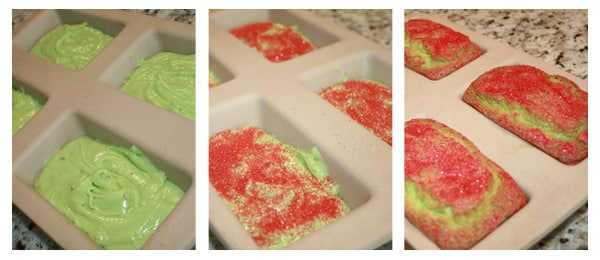 Everyone seems to think my Pumpkin Dump Bread is easy, well, let me tell you this Pistachio Bread takes even less time to mix up! If you have 5 minutes, then you have enough time!
I like to make mini loaves because they are the perfect size to give away and they freeze nicely! The kids can grab one out of the freezer and they thaw quickly and are just the right size for them to share. And, of course, it's fun to wrap them nicely to give away!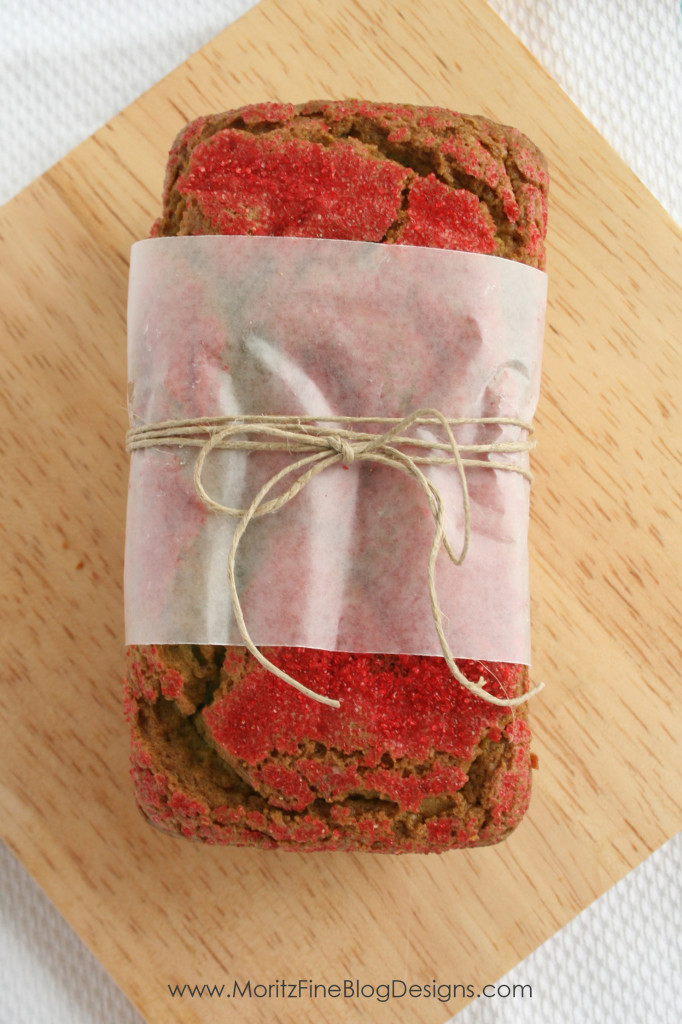 Don't forget the FREE printable Holiday Gift tags to use when wrapping up your bread!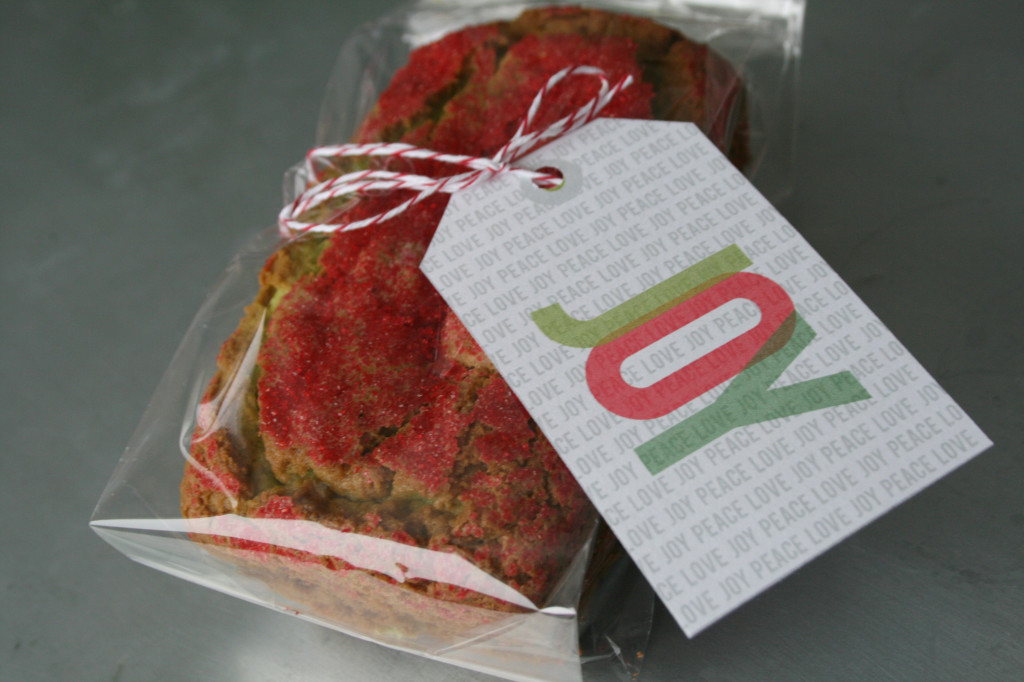 Pistachio Bread (Perfect for Christmas!)
Author:
Prep time:
Cook time:
Total time:
Ingredients
1 yellow cake mix (I use Dunkin Hines)
3 boxes instant pistachio pudding (3.4 oz)
1 c. hot water
3/4 c. oil
4 eggs
2 drops green food coloring
red sprinkles (optional)
Instructions
Dump everything together (except sprinkles) in a large bowl.
Beat until thoroughly mixed.
Pour in bread pans (fill 1/2-3/4 full).
Shake red sprinkles on top of batter.
Bake at 350 degrees for 35-45 min. depending on the size.
IT IS POSSIBLE TO
ENJOY STRESS FREE HOLIDAYS THIS YEAR!
The holiday season can be downright exhausting. We have too many things to do and not enough time to get them done. The 2023 HOLIDAY PLANNER will not only help you get organized, but will also help melt away that holiday stress so that you can actually enjoy the season!