No-Bake Chocolate Peanut Butter Layer Dessert
In the heat of summer, it's not very desirable to serve a warm, out-of-the-oven dessert when family and friends come for a visit. Instead, I love having something cool and refreshing, but not just your classic strawberry shortcake.
I love this No-Bake Chocolate Peanut Butter Layer Dessert because I don't have to turn on my oven on a hot day and because it's absolutely refreshing to eat!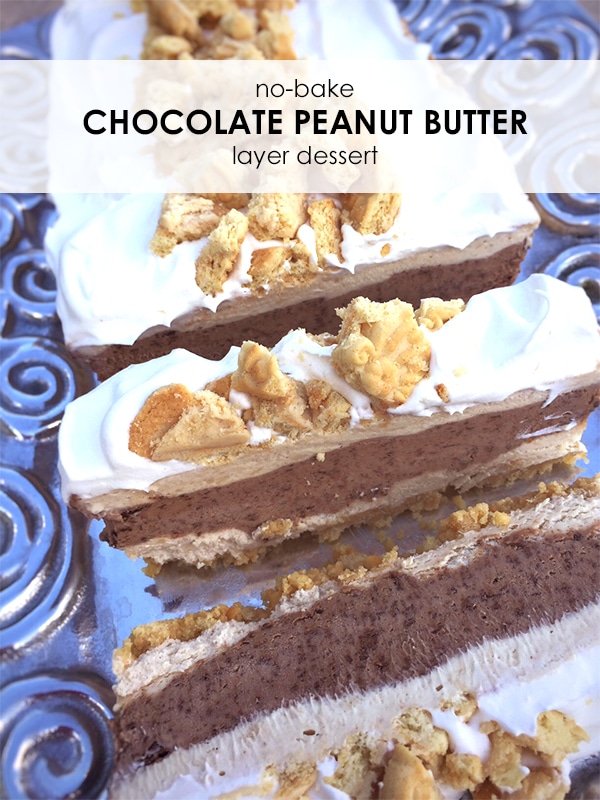 Using a bread pan, you are going to place layer on top of layer to create a really pretty looking dessert. Start with the crushed cookies mixed with butter, next layer part of the cream cheese mixture, followed by the chocolate cream cheese mixture and finally add the last of the regular cream cheese mixture.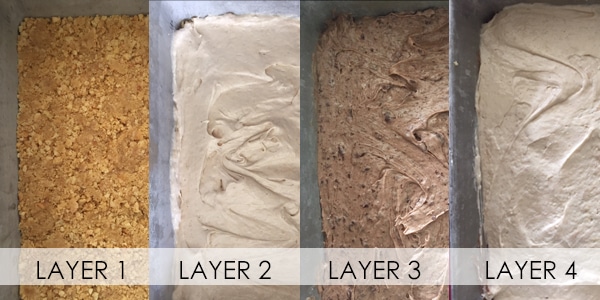 Once you have added all the layers, freeze the dessert for at least 4 hours. Top with whipped topping and chopped cookie before serving.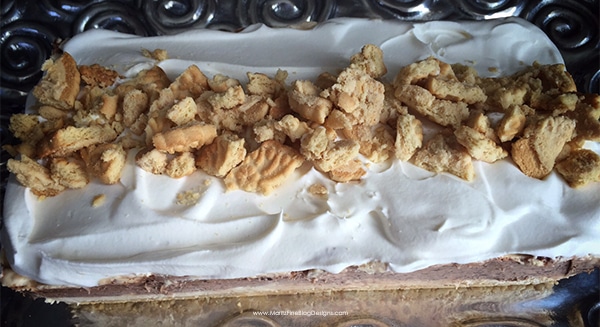 No-Bake Chocolate Peanut Butter Layer Dessert
Author:
Ingredients
12 peanut butter sandwich cookies
2 TBSP. butter, melted
1 8oz. package cream cheese
1/2 c. creamy peanut butter
1/2 c. sugar
2 TSP. vanilla
1 12oz tub frozen whipped topping, thawed
2/3 c. chocolate chips
Instructions
Crush 8 cookies and mix with melted butter. Press into bottom of 9×5 inch loaf pan.
Mix cream cheese, peanut butter, sugar and vanilla until well blended. Stir in 3 c. of whipped topping.
Divide mixture into 2 bowls. Mix melted chocolate into one of the bowls.
Layer the following over the crust:half of the mixture without chocolate, cream cheese chocolate mixture, other 1/2 of non-chocolate cream cheese mixture.
Freeze 4 hours to overnight.
Before serving, top with remaining whipped topping and remaining cookies, coarsely chopped.
IT IS POSSIBLE TO
ENJOY STRESS FREE HOLIDAYS THIS YEAR!
The holiday season can be downright exhausting. We have too many things to do and not enough time to get them done. The 2023 HOLIDAY PLANNER will not only help you get organized, but will also help melt away that holiday stress so that you can actually enjoy the season!