12 Teacher Appreciation Printables
As the end of the school year closes in on us, we need to start thinking about gifting our kid's teachers with a fun teacher appreciation gift!
These 12 amazing Teacher Appreciation Printables are some great ideas to give to teachers to show gratitude and attention for accompanying your kids during each and every day. You can use some of the printables by themselves and others are perfect to accompany other gifts you prepare for teachers.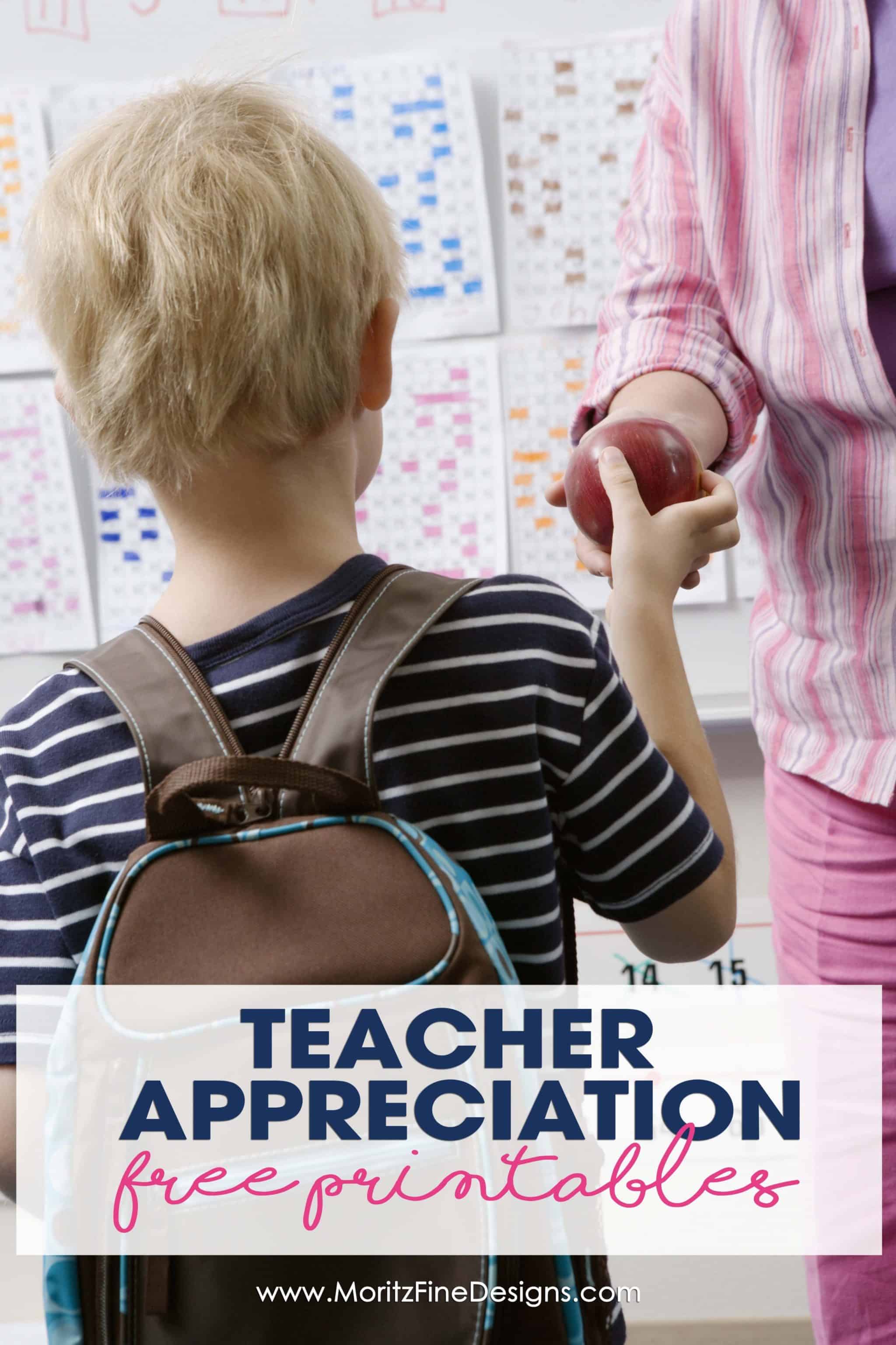 There is a range of gift ideas for the teacher appreciation day you might want to check out. You also can . Before you work on the printables, you might want to grab some "teacher favorites"  to add into the gift!
Dry Erase Pockets 12pc [10" x 13"] +FREE PENS +BONUS 900 Downloadable Worksheets! Write and Wipe Reusable Plastic Sheet Protectors For Classroom Organization & Teaching Supplies by Teachers Toolbox
Paper Mate Flair Felt Tip Pens, Medium Point (0.7mm), Limited Edition Candy Pop Pack, 24 Count
Dry Erase Markers Whiteboard Marker Set Erasable Pens – CHISEL Tip – 13 Vivid, Fresh Colors – You Get FREE Gift eBook – For Kids Office White Board Calendar Not Black Magnetic Bulk Erasers
Smead Cascading Wall Organizer, 6 Pockets, Letter Size, Gray/Bright (92060) (Bright Color Pockets 6-Pack)
Are you ready to work on the printables? Just scroll down this post to get some inspiration about the teacher appreciation printables
12 Free Teacher Appreciation Printables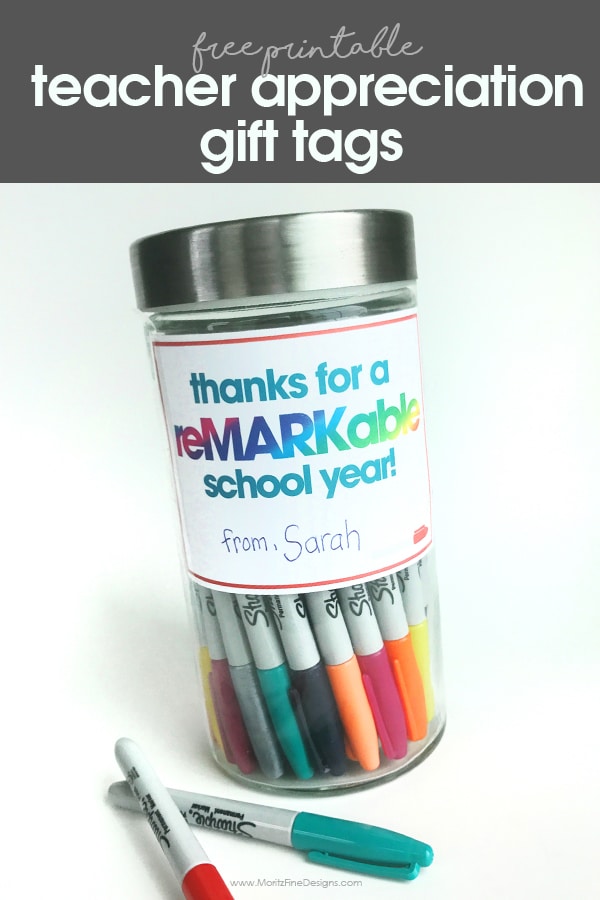 Teacher appreciation gift tags, Moritz Fine Designs
Every teacher loves sharpie markers! You can attach the tag to a cute glass jar!
***************************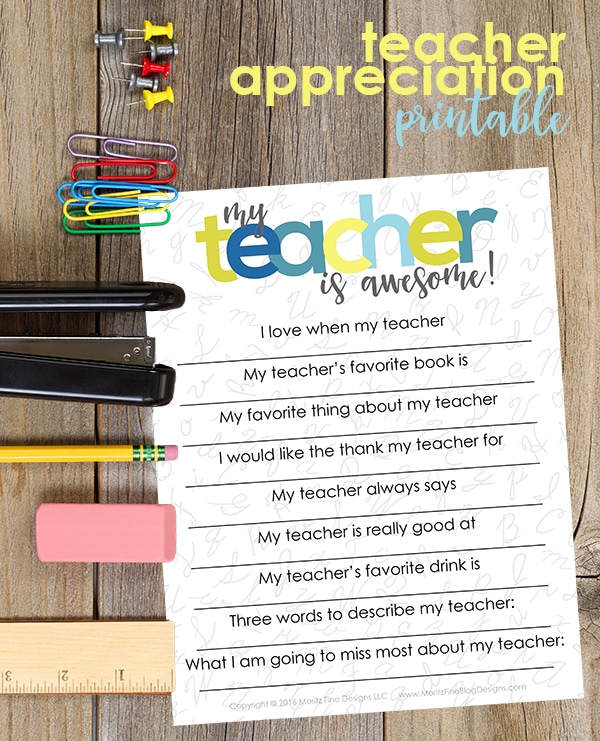 My Teacher is Awesome Printable, Moritz Fine Designs
This printable is so fun for the entire class to fill out. Teachers will laugh for sure when they read the response from children for the prompts.
***************************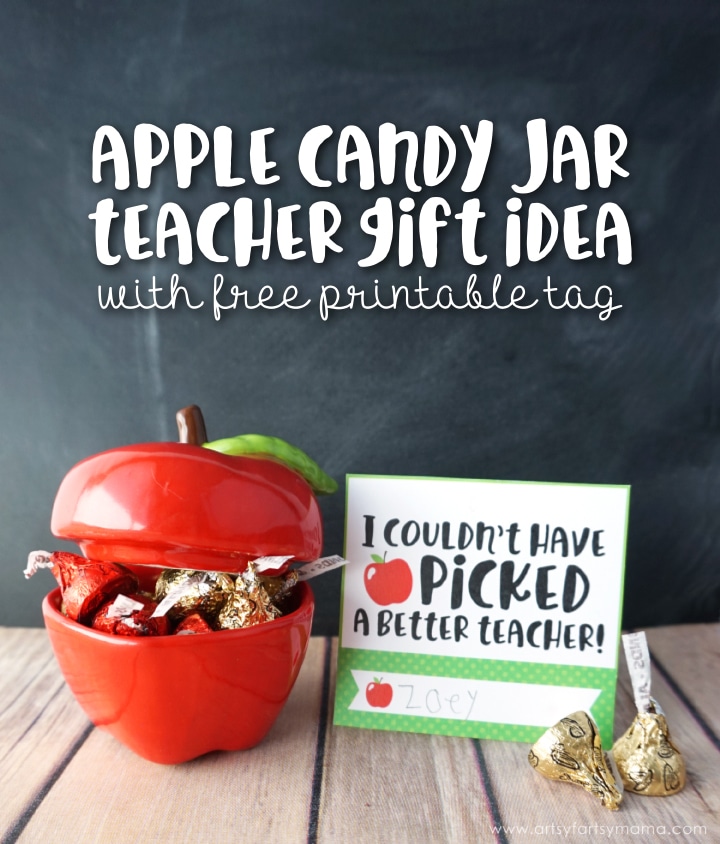 Apple Candy Jar Teacher Gift Idea, Artsy Fartsy Mama
Teachers will be melted down when they receive this sweet apple candies in a jar tagged with such sweet words and cute apple image. It's the perfect gift from the PTO to an entire staff of teachers!
***************************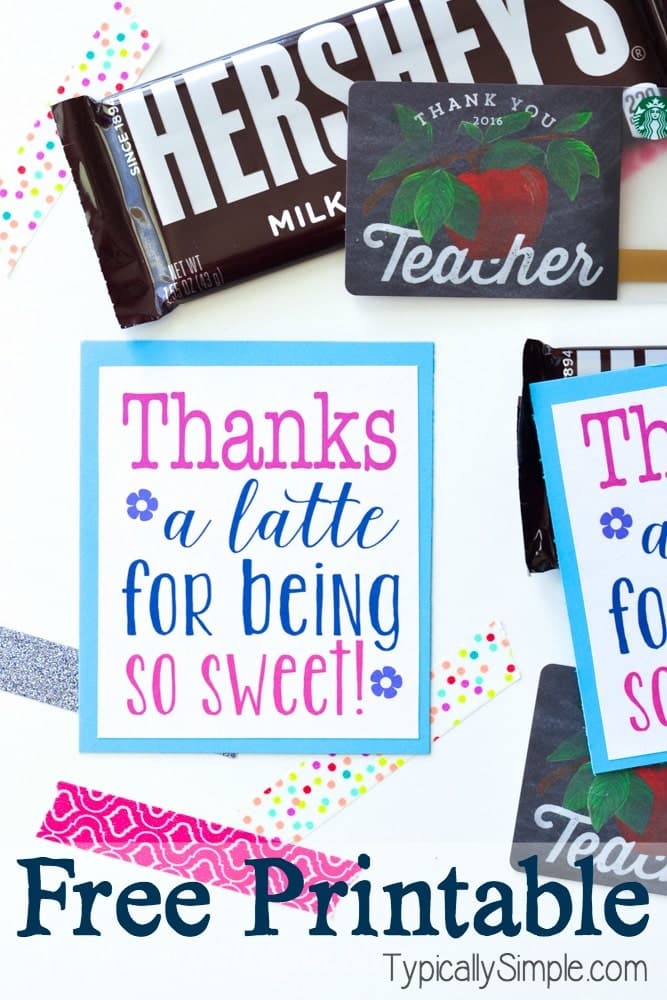 Thanks a Latte for being so sweet! Typically Simple
Show your gratefulness to teachers by giving chocolate bars tagged with this adorable printable. You will absolutely touch his or her heart.
***************************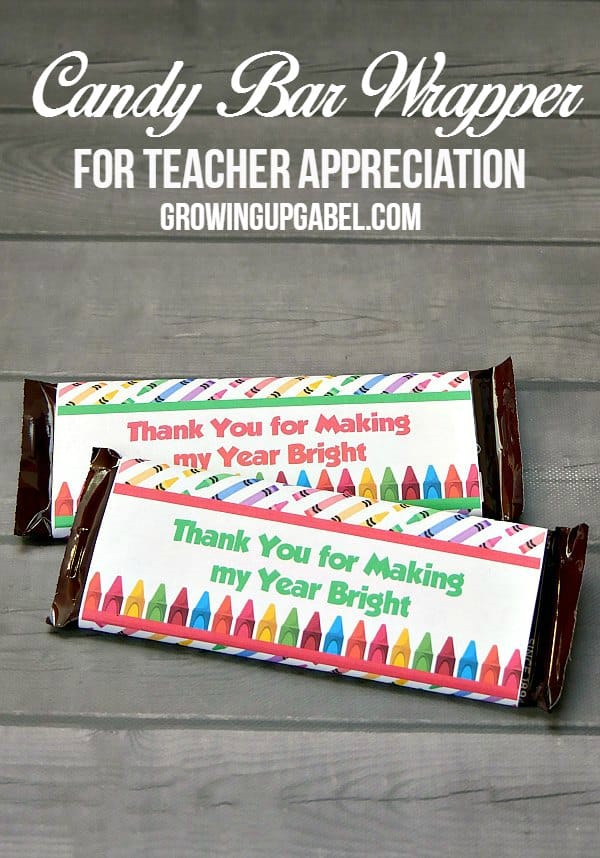 Candy Bar Wrapper, Growing Up Gabel
Wrapping your chocolate with this lovely printable wrapper will make it more meaningful for teachers.
***************************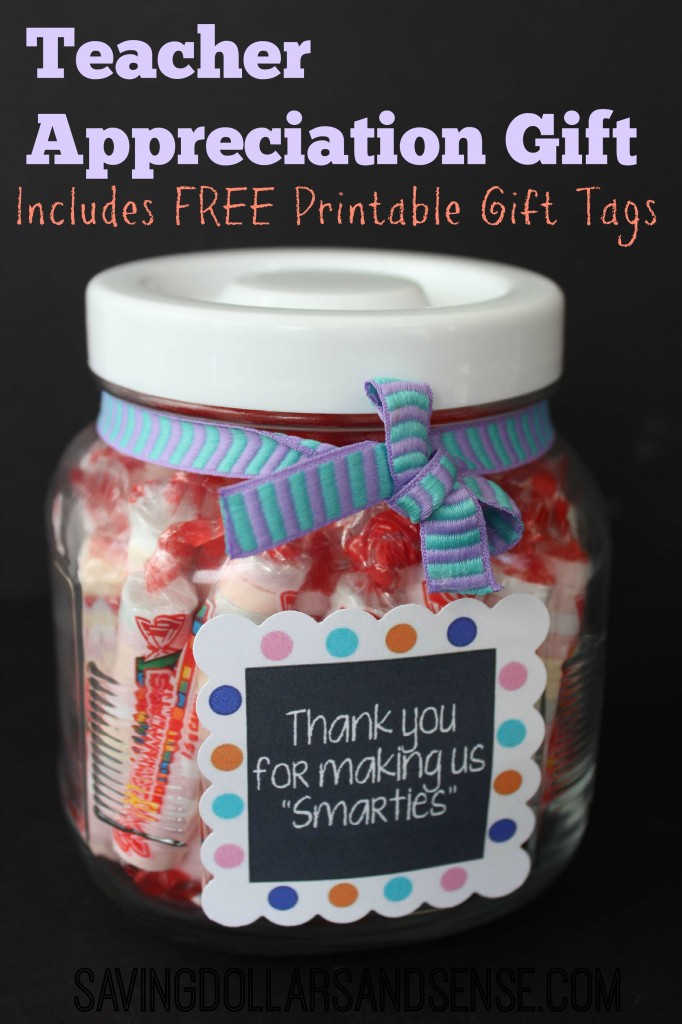 "Thank you for making us smarties" printable, Saving Dollars & Sense
The printable tag makes the jar of candies look more exclusive and special for teachers.
***************************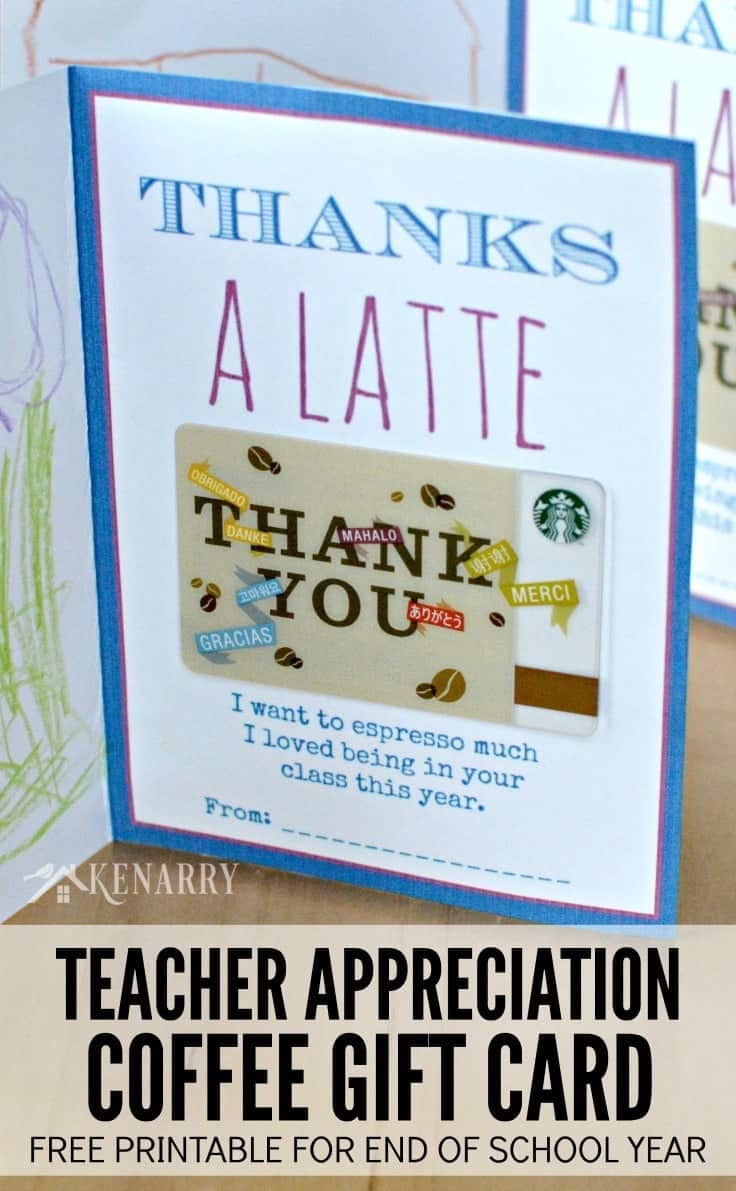 Teacher Appreciation Coffee Gift Card, Kenarry
It is a great idea to give a cup of coffee to teachers as a way to express appreciation. Teachers will be really happy to sip some coffee in the cafe!
***************************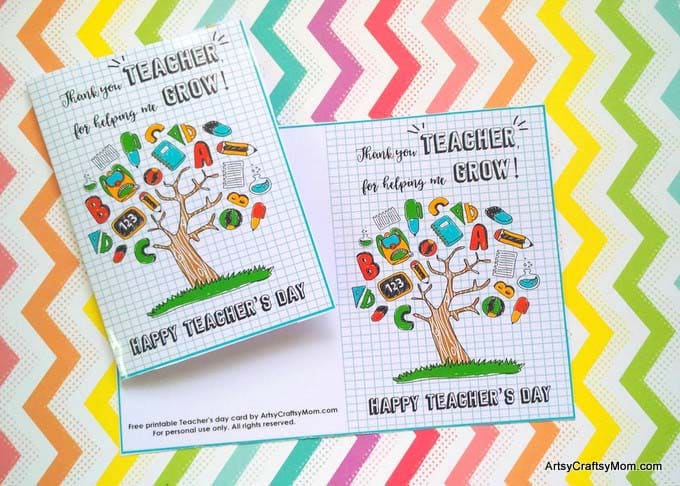 Free printable teacher appreciation cards, Artsy Craftsy Mom
This fabulous colorful cards will sure to make beautiful days for teachers!
***************************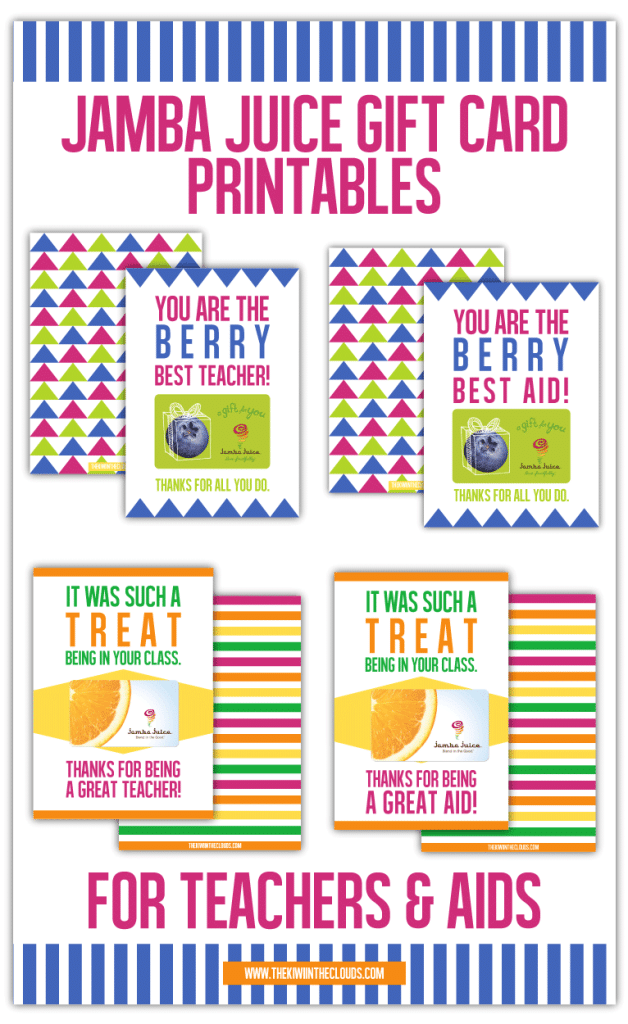 Jamba Juice gift card,
Simple Everyday Mom
Eating some fruit in the hot day preceding the summer sounds a good idea. This set of cute cards suits the end of the spring season of the teacher appreciation day.
***************************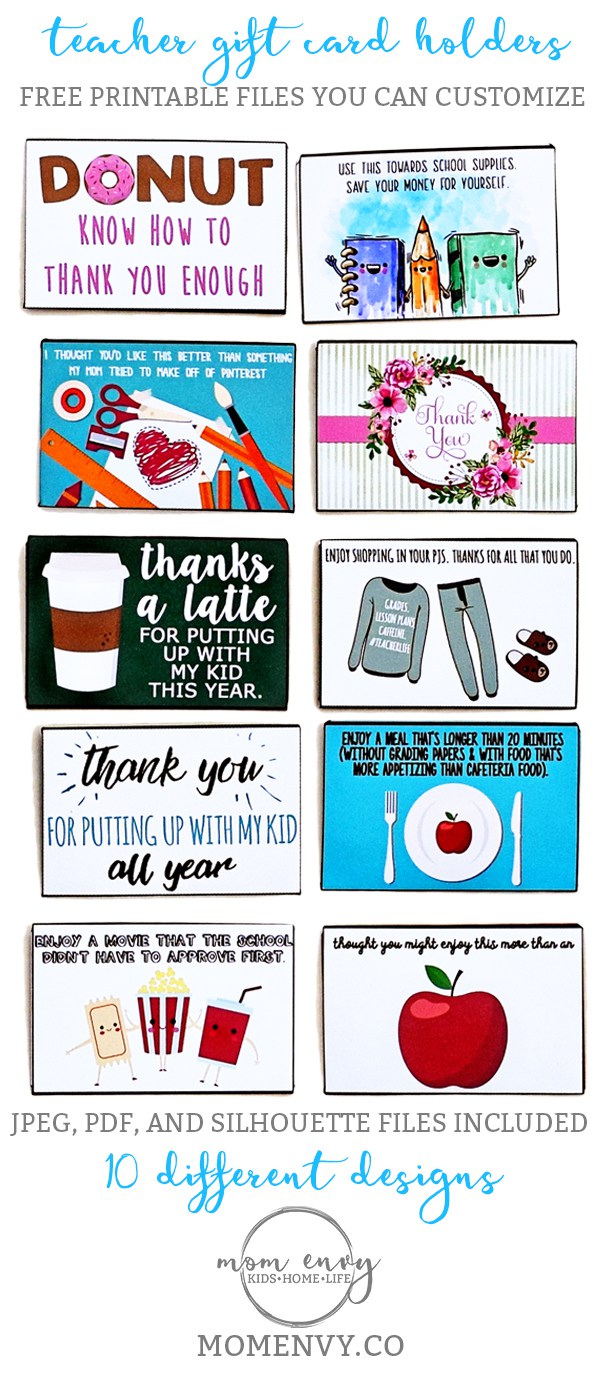 Teacher gift card holders, Mom Envy
Most teachers love gift cards, especially the ones with creative, cute envelopes!
***************************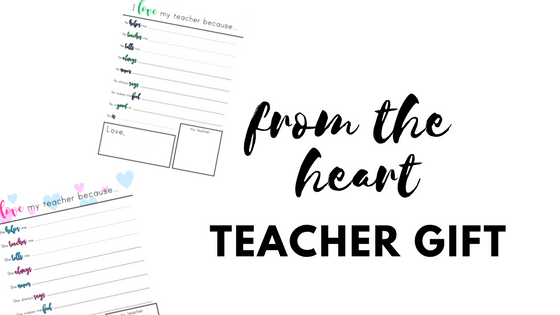 I love my teacher because …, Paper Heart Family
I believe that teachers will keep the words from the student's heart in their mind longer…and the will love these answers!
***************************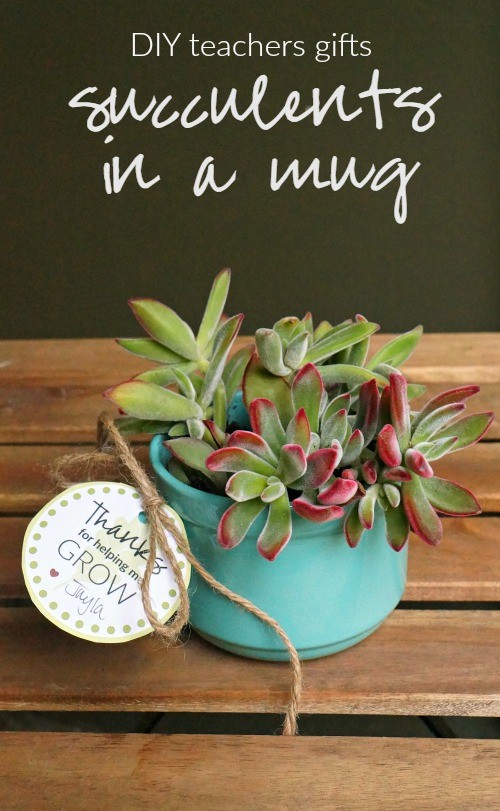 Thanks for helping me grow, Honey and Lime
A cute succulent in a mug will be a good display in either the teacher's room or teacher's house…and it's adorable too!
Want some more amazing Teacher Appreciation ideas?? Check them out over on my Free Teacher Appreciation Printables Pinterest Board.
IT IS POSSIBLE TO
ENJOY STRESS FREE HOLIDAYS THIS YEAR!
The holiday season can be downright exhausting. We have too many things to do and not enough time to get them done. The 2023 HOLIDAY PLANNER will not only help you get organized, but will also help melt away that holiday stress so that you can actually enjoy the season!