Summer Camp Packing List | Free Summer Printables Day #1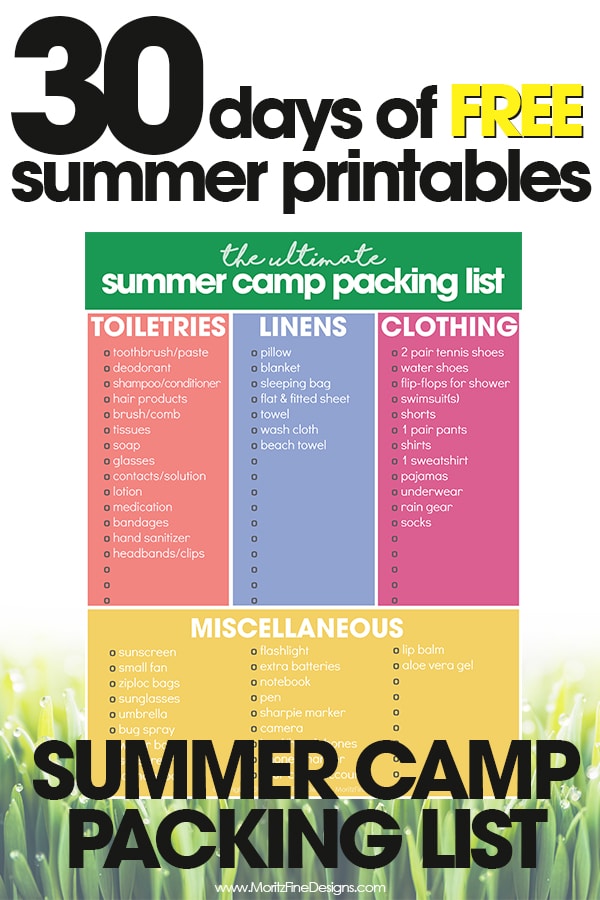 The kids have been waiting and waiting to get to summer camp, the week is finally just around the corner, so it's time to get the packing done! The Ultimate Summer Camp Packing List covers everything your camper will need!
30 Days of Free Summer Printables starts today!! Each day will we are bringing to you printables that will help you with your summer organization, fun, travel and much, much more!
Summer Camp Packing List
It's never any fun for a kid to get to camp and realize they don't have a poncho when it starts raining or left their toothbrush on the bathroom counter. Forgetting camp essentials can make for a miserable week of summer camp.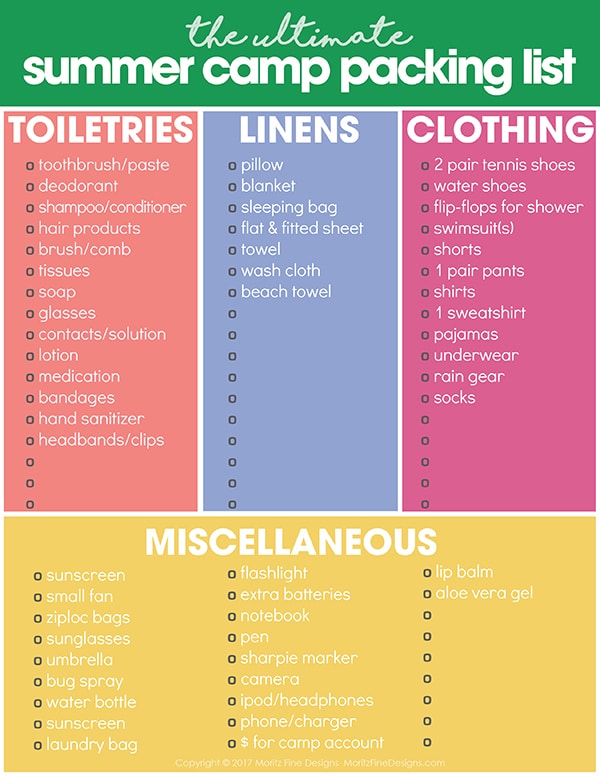 Often times the camp you are attending will include a packing list along with registration. Be sure to cross reference the camp's list with this Ultimate Summer Camp Packing List. Also, if your child is going to a specialty camp (ie., horseback riding camp, gymnastics camp, soccer camp, etc) you will need to add to this list. Simply use the extra blank spaces to add anything extra your camper needs to bring.
If you happen to have a long road trip to camp, keep your excited campers mind occupied with some fun road activities: Road Trip Bingo, the License Plate Game and even their own personalized snack box.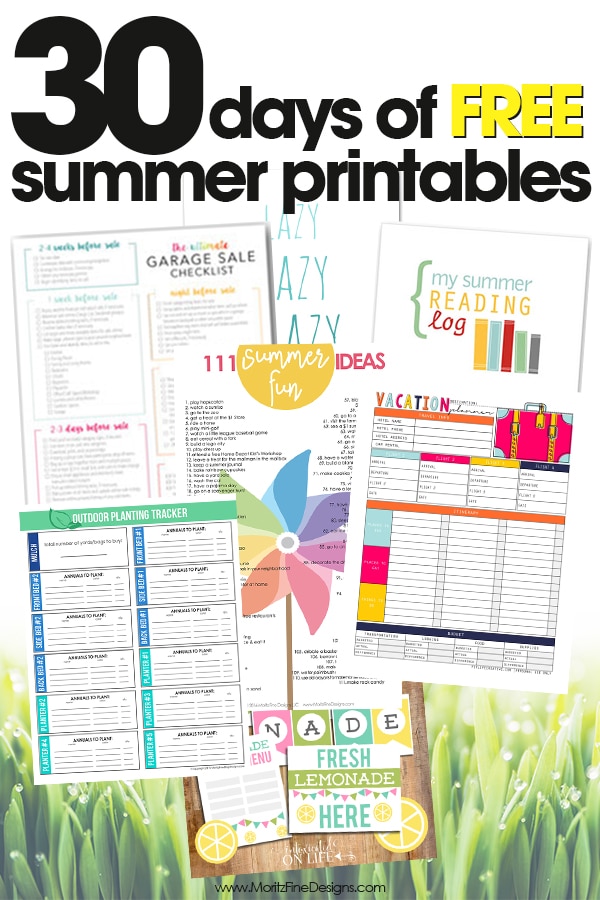 Download the Summer Camp Packing List by clicking the link below:
IT'S TIME TO
GET READY FOR 2023!
Get organized for 2023 with our brand new, easy to use Digital 2023 Planner! Our Planner will help you get organized and stay organized. Oh, and did we mention how pretty it is too? Use code "SAVE5" to save $5 now.