Looking for some fresh new free fonts for fall? I've complied a great list of fonts I think you'll love. Feel free to download any of the fonts using the links at the bottom of the post.
Also, I have some other great fall font options for you. There are 10 other great fall fonts here. There are some great fall dingbat font here.
10 Free Fonts for Fall
Not all fonts are commercial free, so check before use!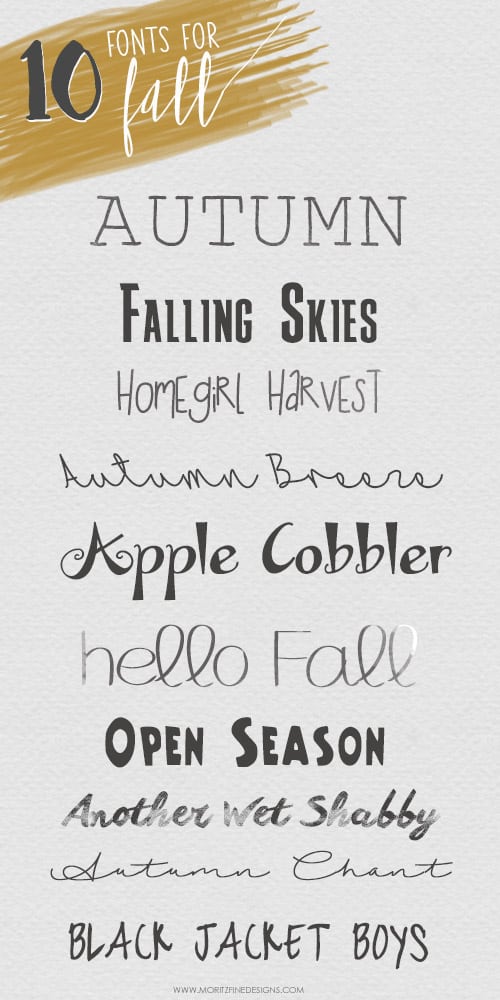 1. Autumn | 2. Falling Skies | 3. Homegirl Harvest | 4. Autumn Breeze  | 5. Apple Cobbler
6. Hello Fall | 7. Open Season | 8. Another Wet Shabby | 9. Autumn Chant | 10. Black Jacket Boys
BE MORE SUCCESSFUL!
---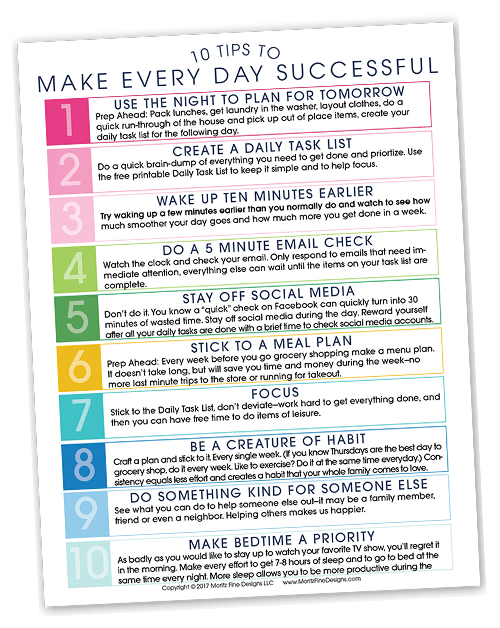 Learn how to feel more accomplished and eliminate the overwhelm from life. Simply opt-in below to get the 10 Tips to Make Every Day Successful Cheat Sheet sent straight to your inbox!