$500 Back-To-School Winner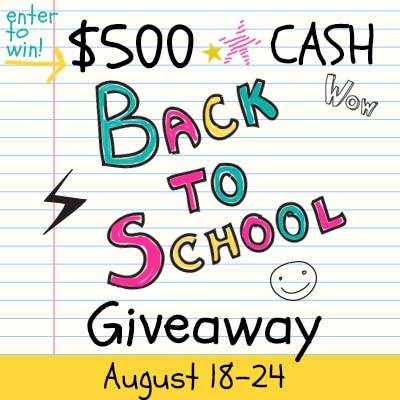 A huge thank-you to all who participated in our  $500 Back-To-School Giveaway! I am excited to get to know all the new fans on Facebook and followers on Pinterest!
Our winner is: CINTIA SCANLAN
Congratulations!
I'm looking forward to a fun-filled fall sharing great new printables, fonts and of course the Friday Favorite 5 Round-ups. Thanks for joining me every week!
IT IS POSSIBLE TO
ENJOY STRESS FREE HOLIDAYS THIS YEAR!
The holiday season can be downright exhausting. We have too many things to do and not enough time to get them done. The NEW & IMPROVED 2022 Holiday Planner will not only help you get organized, but will also help melt away that holiday stress so that you can actually enjoy the season for a change!