I'm not trying to jump ahead or anything, but I know how you crafty people can work ahead on things, so I wanted to get these Best Free St. Patrick's Day Fonts out for you!
Here are the Best Free St. Patrick's Day Fonts
All the fonts are free and easy to download. Although it looks like I only have 9 fonts on the list, the 10th font is actually the clover doodles (#1 on the list below).
As always, don't forget to share any of your projects you make with any of the fonts below! Just let me a comment with a link to your post!
Not all fonts are commercial free, so check before use!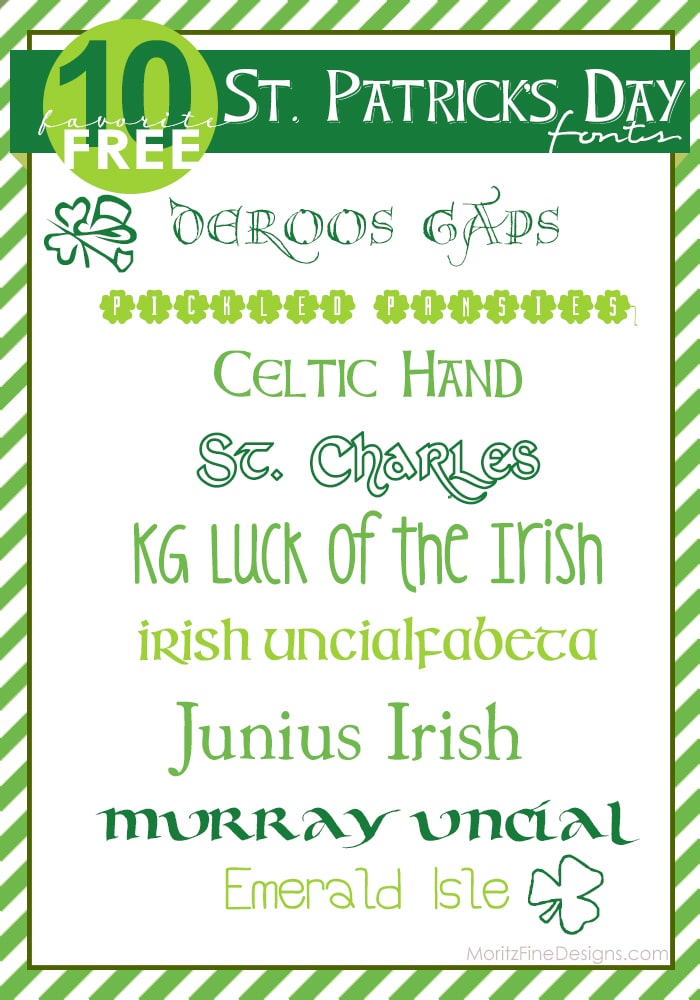 1. KR St. Pat's Day Dings | 2. Deroos Caps | 3. Pickled Pansies | 4. Celtic Hand | 5. St. Charles
6. Luck of the Irish | 7. Irish Uncialfabeta | 8. Junius Irish | 9.Murray Uncial | 10. Emerald Isle