Quick & Easy Father's Day Donut Gift
Being the planner that I am, I think most years I unintentionally leave the kids out when it comes to buying Father's Day gifts for their dad. You know how it goes, it's just easier to do it yourself. You don't have to drag the kids to the store, try to convince them to "buy" something (even though you are paying for it!) that dad will really like, etc.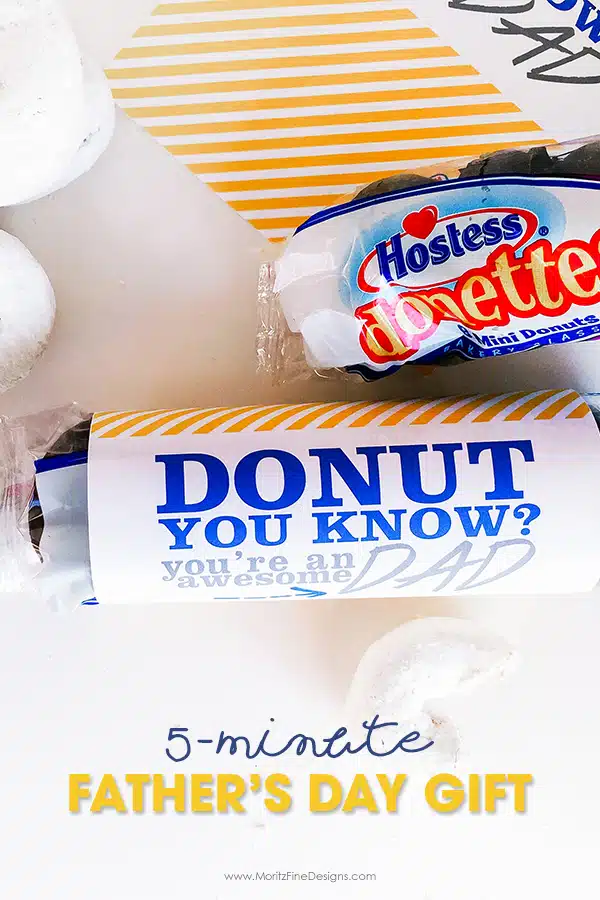 Father's Day Donut Gift
Kids really enjoy being a part of the giving! Using this simple Father's Day Donut Gift, the kids will feel involved and excited about giving dad DONUTS!!…yes, dad's will love this gift too.
It's easy to run to the store (or if you are desperate, even the corner gas station will have these rolls of donuts) and grab a roll or 2 or pre-packaged donuts. For those of you planning ahead, you can even grab these on Amazon!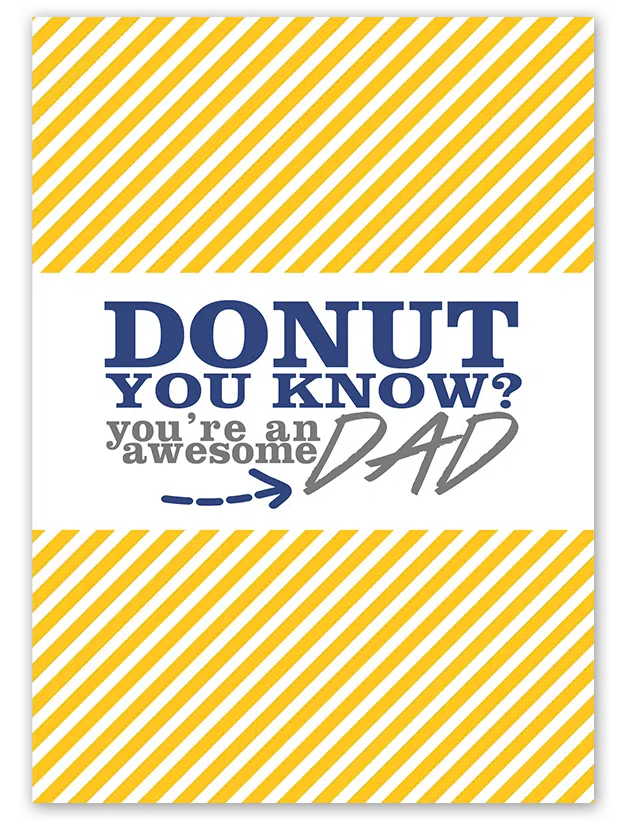 Download and print the "donut" printable from the button at the bottom of the post. Have your kids cut the printable out, wrap it around the roll of donuts and tape! Viola! Easy, quick and you're done. It's a sweet little treat that would go along with your bigger gift for dad!
Handy tip: Print on the Cheap!
I've ditched every way I have tried to be conservative on printing: no more printing in draft mode, no more re-filling ink cartridges, no more uploading planner printables to Staples.com to have them print at the copy center for me. Instead, I print without worry by using the HP Instant Ink Program which allows you to print for as low at $.03/ full color page! WHAT?!?!
One other suggestion–I have had many people message me to tell me that they are using this gift for the dad's in their pre-school, church group or numerous other organizations! It's such a great, inexpensive idea!
Looking for more great gifts for dad? Grab this free Father's Day Top 10 Printable.
IT'S TIME TO
GET READY FOR 2023!
Get organized for 2023 with our brand new, easy to use Digital 2023 Planner! Our Planner will help you get organized and stay organized. Oh, and did we mention how pretty it is too? Use code "SAVE5" to save $5 now.