Save Time & Money by Shopping Amazon for Back to School
All it took was one year of procrastination and I learned my lesson. I waited until just a few days before school started to grab the kids and their back to school shopping list to hit the stores.
Talk about frustration. No purple plastic 3-pronged folders left. But they HAVE to have purple, it says it on the list. The Expo Markers were on sale, so they had none left. But thank goodness, there were plenty of 3-inch three ring zippered binders left….oh wait–there are only girl patterns left and I am standing in the aisle with three boys.
Have you been there before? I'm so sorry. You better believe the next year was a different story!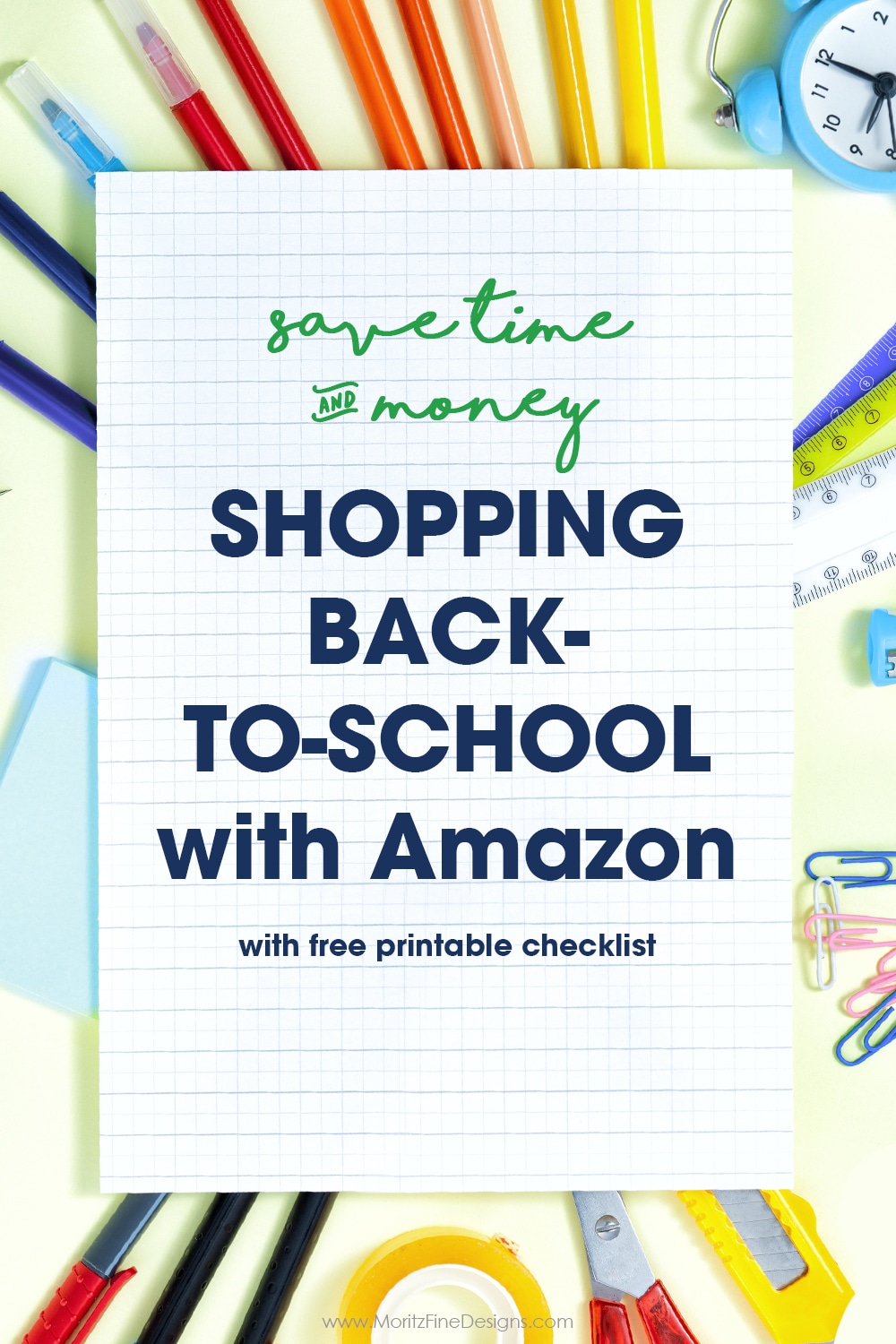 Shop Amazon for Back to School
I learned a few things: make sure to put together a list, shop early and I could easily save time & money by shopping Amazon for Back to School supplies. I have scoured and scoured best reviews, lowest prices and more and sharing my recommendations with you.
I don't want you to miss the school supplies below–it's shocking how many of the prices are well below the big box store prices!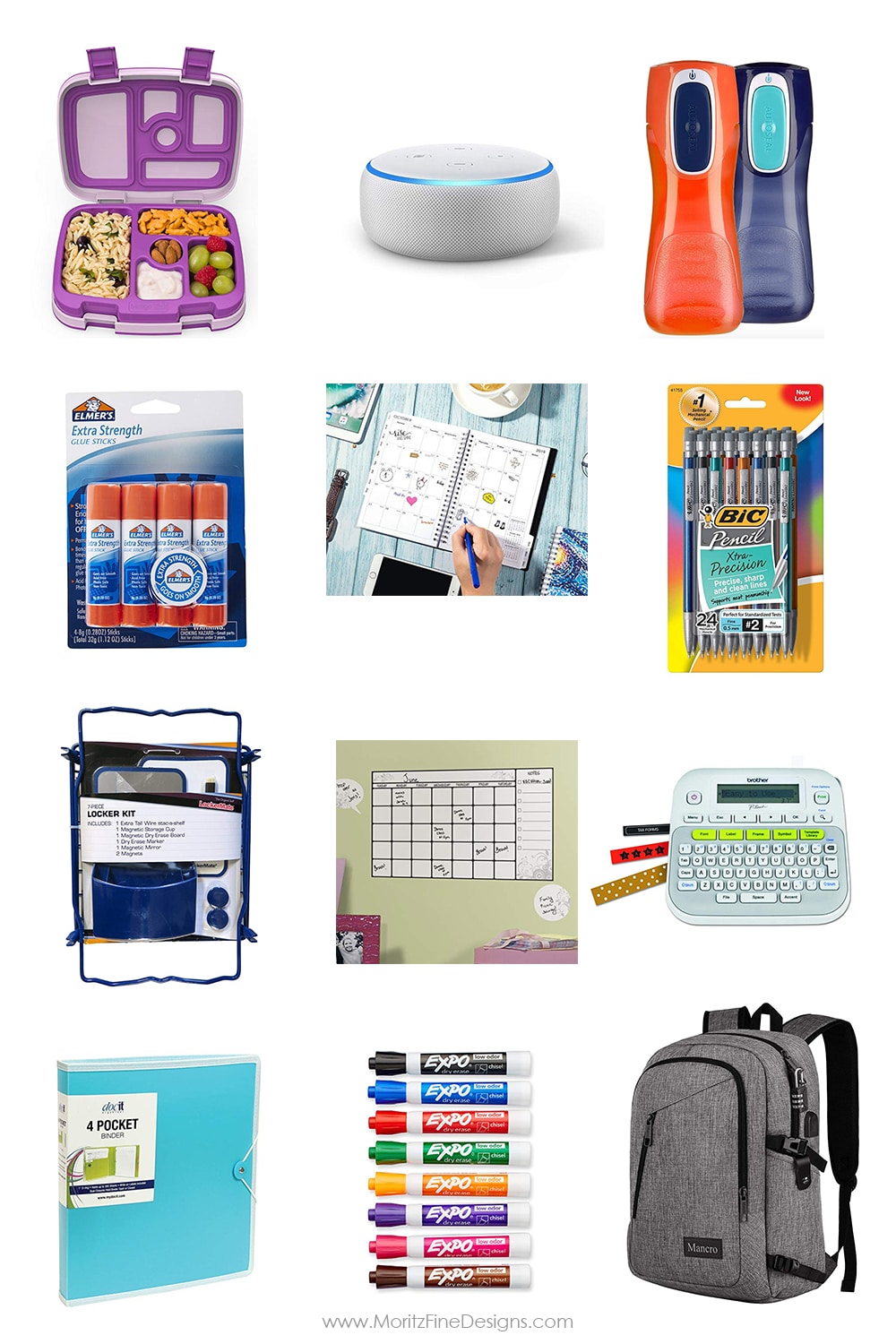 A few comments about my favorite picks:
Bento Boxes: These Bento boxes are amazing! There are a ton of shapes, sizes and colors–best part is they keep food cold (or hot!) and are easy to clean.
Don't skip the Amazon Echo Dot. Why? These are perfect to put in your kid's rooms–the work as an alarm clock (trust me, your kids need to learn to get up on their own) and you can intercom your kids in their rooms too!! Worth every bit of investment.
The dry erase wall calendar is the best. It's a great way to see everyone's schedules at a quick glance!
You would be surprised at how much you will use a label maker–perfect for labeling not just school supplies, but even lots of things at home!
You can simply click any of the products below to go straight to amazon to purchase!
IT IS POSSIBLE TO
ENJOY STRESS FREE HOLIDAYS THIS YEAR!
The holiday season can be downright exhausting. We have too many things to do and not enough time to get them done. The 2023 HOLIDAY PLANNER will not only help you get organized, but will also help melt away that holiday stress so that you can actually enjoy the season!